This course summarizes the goals and consequences of critical thinking, as well as items to be aware of when learning how to think critically, including cognitive biases and logical fallacies. The course also covers the value that comes from both individual thinking and group-based thinking, as well as the various disadvantages that come with both territories. Strategic planning is also discussed, specifically scenario planning, and the requisites and consequences of that planning type. Creativity is taught, in terms of what it is, what its consequences are, and how to cultivate it. This course is intended for those who are interested in gaining a basic sense of thinking and developing their cognitive abilities, to better their lives as individuals, and to make them better and stronger employees, team members, and leaders. This course does not provide in-depth analyses regarding critical thinking or creative thinking, nor should it be considered the definitive volume on such topics. Rather, the course allows a beginner to discover the foundation they need in order to develop themselves towards more in-depth texts.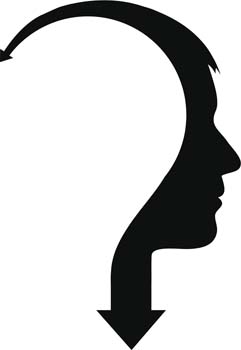 The human mind is built to think. Some of us do it better than others. Every one of us can learn how to think better. Critical thinking is thinking done with depth, clarity, logic, and precision. It attempts to connect patterns of information into patterns of thought, either to solve a problem, generate ideas, or come up with creative concepts. When thinking critically, viewpoints are examined, as well as the biases, data, and concepts driving the viewpoints.
Do we have to learn to think critically? Isn't it something we already learned in school from a young age?
Unfortunately, many of us do not think critically at the level we should. Isaac Asimov, the science fiction writer, reported on the understanding Americans have of scientific concepts. A telephone survey was conducted by the Public Opinion Laboratory at Northern Illinois University. Asimov states that the researchers conducting the survey found that more than one-fifth of over 2,000 American adults believed that the sun revolved around the earth. People spend their money on products that do not work. Companies make billions of dollars using advertising campaigns that promote products whose results are not indicated by science.
Traditionally, schoolwork involves more memorization than critical thinking. Assignments are based more on the ability to consolidate information, memorize it, and then write it out on an exam, without ever really teaching us, or testing us on our ability to logically think through information. Knowledge is important, but it is equally important, and perhaps more so, to be able to think critically, and to apply logic to the knowledge that we have. Being unable to do so is like having a well filled with water, but no way of getting that water out. The water stays stagnant, and is near useless, unless we tap into it. The same thing applies to knowledge and thought: We need knowledge, but without the tools to use it properly, it is nearly worthless. Hence, why we need to learn what critical thinking actually is, and how to do it.
Completely Online
Self-Paced
Printable Lessons
Full HD Video
6 Months to Complete
24/7 Availability
Start Anytime
PC & Mac Compatible
Android & iOS Friendly
Accredited CEUs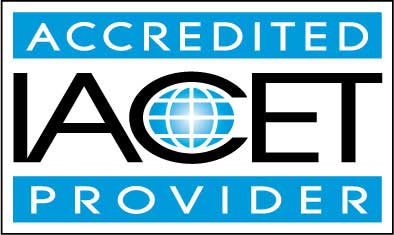 By successfully completing this course, students will be able to:
Define critical thinking is.
Describe types of reasoning skills.
Recognize clear thinking, critical thinking, and clear writing.
Describe persuasion.
Describe types of inductive arguments.
Summarize how to inspire critical thinking in teams and organizations.
Summarize techniques for sparking ideas, solving problems.
Summarize defining problems and making decisions.
Describe how to use teams to think critically and problem solve.
Summarize strategic planning and scenario planning.
Describe your personal critical and creative thinking skills.
Demonstrate mastery of lesson content at levels of 70% or higher.
Assessment Guide
| Assessment | Points |
| --- | --- |
| An Introduction | 1 points |
| Exam 1 | 9 points |
| Exam 2 | 10 points |
| Exam 4 | 10 points |
| Exam 5 | 8 points |
| Exam 6 | 10 points |
| Exam 7 | 10 points |
| Exam 8 | 10 points |
| Exam 9 | 10 points |
| Exam 10 | 10 points |
| Exam 11 | 10 points |
| The Final Exam | 48 points |