Collaboration results in the best possible solution to any given issue since all the ideas, solutions, best practices, resources, skills, and issues were examined, discussed, and evaluated using the best possible criterion from a wide spectrum of knowledge, skills, and industry leaders.
This course looks at the collaboration processes, the dynamics within the group to include skills needed, motivational factors, how to manage conflicts that arise, and how to effectively listen to what the other person is trying to say. Along with listening, for collaboration to happen there must be consensus, which a lesson delves into and shows how it is more than teamwork involved in this systematic technique. Students are taught how to design a process map so a better understanding of all the issues and steps involved are visual and easy to understand, which enables the group to come to a better collaborative answer. With a number of people inevitably there will be differences of opinion so there will be barriers that must be overcome. You will learn the processes and best practices to use when this occurs.
Collaboration takes time but its end result is worth the efforts. Realizing this, this course has a lesson that shows one way to save time in this process is by running an effective meeting and the best techniques to communicate progress. Suggestions are given to keep the meeting to a predetermined time and there are even some great practical tips for getting everyone to the meeting on time. This lesson also covers ways to solve problems and tips for making smart decisions when the choices are tough.
Completely Online
Self-Paced
Printable Lessons
Full HD Video
6 Months to Complete
24/7 Availability
Start Anytime
PC & Mac Compatible
Android & iOS Friendly
Accredited CEUs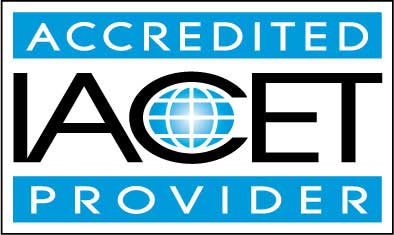 By successfully completing this course, students will be able to:
Define what collaboration is.
Describe overcoming defensiveness.
Describe understanding truthfulness in collaboration.
Summarize listening skills requirement in collaboration.
Describe self-awareness and awareness of others in collaboration.
Describe the life cycle of collaborative teams.
Describe methods for building consensus.
Describe methods for resolving conflicts.
Describe methods for designing a process map.
Describe methods for running effective meetings and communicating progress.
Define tools for viewing problems, generating ideas, and evaluating solutions.
Demonstrate mastery of lesson content at levels of 70% or higher.
Assessment Guide
| Assessment | Points |
| --- | --- |
| An Introduction | 1 points |
| Exam 1 | 10 points |
| Exam 2 | 8 points |
| Exam 3 | 7 points |
| Exam 4 | 7 points |
| Exam 5 | 8 points |
| Exam 6 | 9 points |
| Exam 7 | 7 points |
| Exam 8 | 6 points |
| Exam 9 | 8 points |
| Exam 10 | 9 points |
| Exam 11 | 8 points |
| Exam 12 | 7 points |
| Exam 13 | 7 points |
| Exam 14 | 8 points |
| The Final Exam | 65 points |