Autism Isn't…
A result of inadequate parenting
Nor is it a learning disability.
And a diagnosis certainly needn't be viewed as a life long sentence to mediocrity, emptiness, dissatisfaction or lack of either fulfillment or productivity.
Autism is plainly and simply a neurobiological condition (more specifically a neurodevelopmental disorder) that comes with lifelong challenges but also brings with it some fantastic lifelong opportunities for growth. Opportunities which are not only limited to the person who has the condition, but also for siblings and other family members, friends and supporters.
Certainly, nobody has to be condemned to a less than first rate life because they are labeled in some way, or another, as being defective or less than they can be, solely because they are autistic. Yes, it can be frightening (particularly to a new parent) when a child is diagnosed with a condition that has no known cure and about which many doctors and researchers still disagree. And yes, it may be a different life than a parent would have envisaged.
BUT there is much more than just hope, there are living breathing examples of autistic people who have achieved much and will continue to achieve do so, such as the widely acknowledged Dr Temple Grandin (college professor, sought after professional speaker and inventor).
Famous people of the past who were very likely to have been in some way autistic, include such as Albert Einstein. So autism is not only treatable but can in many ways utilized and developed as a gift.
This course will give you an insight into this condition (once considered very rare) which touches many more lives than people realize, or even care to admit. There is much reason for hope!
Completely Online
Self-Paced
Printable Lessons
Full HD Video
6 Months to Complete
24/7 Availability
Start Anytime
PC & Mac Compatible
Android & iOS Friendly
Accredited CEUs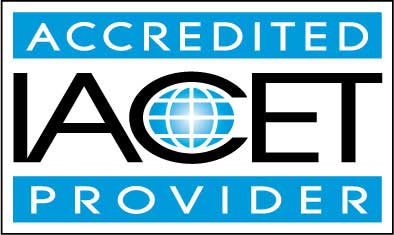 By successfully completing this course, students will be able to:
Identify and describe the myths and misconceptions of autism.
Describe the history of autism.
Identify the symptoms of autism, describe screening techniques for autism, and recognize the diagnosis of autism.
Identify and evaluate various treatments of autism.
Describe ways to manage autism.
Describe family life with autism.
Identify the differences between managing a child with autism and managing an adult with autism.
Demonstrate various techniques to communicate with an autistic person.
Demonstrate mastery of lesson content at levels of 70% or higher.
Assessment Guide
| Assessment | Points |
| --- | --- |
| Lesson 1 Assignment | 25 points |
| Quiz for Lesson 1 - Myths & Misconceptions | 8 points |
| Lesson 2 Assignment | 25 points |
| Quiz for Lesson 2 - An Overview of a Special World - Autism! | 9 points |
| Lesson 3 Assignment | 25 points |
| Quiz for Lesson 3 - Exploring the history & language of Autism | 9 points |
| Lesson 4 Assignment | 25 points |
| Quiz for Lesson 4 - Symptoms, Screening & Diagnosis | 10 points |
| Lesson 5 Assignment | 25 points |
| Quiz for Lesson 5 - Treatment Options - Understanding, Evaluating, Deciding & Managing | 10 points |
| Lesson 6 Assignment | 25 points |
| Quiz for Lesson 6 - Education: You, Yours and Everyone else! | 9 points |
| Lesson 7 Assignment | 25 points |
| Quiz for Lesson 7 - Family Life with Autism | 10 points |
| Lesson 8 Assignment | 25 points |
| Quiz for Lesson 8 - The Beginning of Life – A Child with Autism | 8 points |
| Lesson 9 Assignment | 25 points |
| Quiz for Lesson 9 - Continuing Life; Living as an Autistic Adult | 10 points |
| Lesson 10 Assignment | 25 points |
| Quiz for Lesson 10 - Communicating within the Autistic World | 10 points |
| Lesson 11 Assignment | 25 points |
| Quiz for Lesson 11- Support is Often the Key - Choices & Options | 8 points |
| The Final Exam | 50 points |