Attention Deficit Hyperactivity Disorder (ADHD) affects millions of children and adults all over the world. Although it is considered a mental health issue by some medical practitioners, ADHD is actually a complex neurobiological disorder, thus, it cannot be treated by therapy alone. There are many excellent new drugs which are effective and non-addicting which are proven to help those who suffer with this disorder. Additionally, there are homeopathic options available today that were not available in the past. ADHD is not caused by bad parenting, psychological trauma or drug addiction. Although, ADHD is not purely a mental health disorder, psychological counseling (combined with medication) can assist by teaching behavior modification techniques. Having ADHD is not anything to be ashamed of, in fact, many creative, intelligent, successful, productive people have been diagnosed with this disorder. This course will cover many aspects of ADHD and will help clear up myth from fact. This course is appropriate for those who want to learn more about attention deficit disorder and attention deficit hyperactivity disorder.
Completely Online
Self-Paced
Printable Lessons
Full HD Video
6 Months to Complete
24/7 Availability
Start Anytime
PC & Mac Compatible
Android & iOS Friendly
Accredited CEUs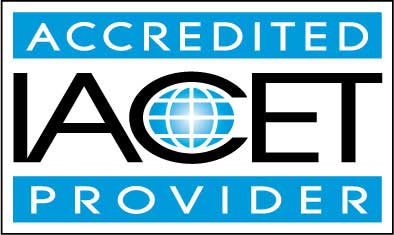 By successfully completing this course, students will be able to:
Identify the characteristics of students with AD/HD.
Identify the prevalence and types of AD/HD.
Describe the causes of AD/HD.
Describe assessment and diagnosis processes for students with AD/HD.
Identify educational placements options for students with AD/HD.
Describe behavioral interventions for students with AD/HD.
Describe medication interventions for students with AD/HD.
Identify family issues of students with AD/HD.
Demonstrate mastery of lesson content at levels of 70% or higher.
Assessment Guide
| Assessment | Points |
| --- | --- |
| Lesson 1 Assignment | 2 points |
| An Introduction | 1 points |
| Lesson 1 : Definition ADHD | 6 points |
| Lesson 2 Assignment | 2 points |
| Lesson 2 : Characteristics of Students with ADHD | 10 points |
| Lesson 3 : Prevalence and Sub-Types of ADHD | 10 points |
| Lesson 4 : What Causes and What Does not Cause ADHD | 10 points |
| Lesson 5 Assignment | 2 points |
| Lesson 5 : Assessment and Diagnosis of Students with ADHD | 10 points |
| Lesson 6 : Medication Interventions and Treatment for Students with ADHD | 9 points |
| Lesson 7 Assignment | 2 points |
| Lesson 7 : Behavioral Interventions and Treatments for Students with ADHD | 10 points |
| Lesson 8 : Educational Placement Options for Students with ADHD | 10 points |
| Lesson 9 Assignment | 2 points |
| Lesson 9 : Family, School and Societal Issues of Students with ADHD | 9 points |
| A Final Exam | 44 points |