Online Class: Basic Research Skills
Basic Research Skills teaches you to know what you need to know when you need to know it covering library use, the Dewey Decimal System, dictionary use, thesaurus use, encyclopedias, Internet search engines, Internet news resources, Internet publications, journals, and bibliographies.
---

"Basic Research Skills" teaches you how to determine what you need to know when you need to know it. With all of the information readily available today, it's difficult to decipher good information from bad information. Instead of turning to an Internet search engine for all of your information, there are other sources that can help you learn what you need to learn – quickly and accurately. This course will cover library use, the Dewey Decimal System, dictionary use, thesaurus use, encyclopedias, Internet search engines, Internet news resources, Internet publications, journals, and bibliographies.
With this information, you can research any topic, no matter the purpose or the goal. Instead of simply looking in one place for the answer you need, why not learn how to use all of the tools available? The more you know, the more you can use this information in your everyday life.
"Basic Research Skills" includes real life strategies to help you learn where you need to look for information and how you can be certain the information is accurate.
Each of the 11 lessons include 5 True and False questions and 5 multiple choice questions at the end of each section. These questions are designed to ensure you retain the main concepts before you move onto a new lesson. In each lesson, you will learn what the selected research skill is, how to use it, and other tips as to how to improve your researching abilities.
With "Basic Research Skills," you will be able to find information in a variety of ways, ensuring no question goes unanswered.
Lesson 1: Why Research Is Important

Though the Internet is a valuable tool, it is not the only research skill a person needs in order to find the facts.

Lesson 2: Library Use

Though it might sound strange, many people have forgotten about using the library.

Lesson 3: Dewey Decimal System

Organizing reference books is difficult when there is no system. While some people might prefer books to be organized by authors, when you are organizing reference books.

Lesson 4: A Dictionary

Many people may not think about a dictionary as being a reference book, but it can help you begin to understand not only the words you might not know, but also how they can be used in a paper, project, or article.

Lesson 5: A Thesaurus

Like a dictionary, a thesaurus can help you to expand the way that you discuss your topic. A thesaurus contains groupings of words that are collected in terms of their meaning.

Lesson 6: Encyclopedias, Almanacs, and Atlases

Before the time of the Internet, there were other ways one could research specific topics.

Lesson 7: Internet Search Engines

The Internet is often the first place many people go when they need to do research.

Lesson 8: Internet News Sources

When you get online in the morning, one of the first things you might do is go onto a news site to find out what has happened in the world.

Lesson 9: Internet Magazines, Blogs, and Images

Research is not always about gathering facts. Sometimes you need to do research in order to formulate an opinion about a topic.

Lesson 10: Journals, Papers, and More

When researching academic topics, it can help to look at journals, papers, and other academic publications.

Lesson 11: Bibliographies

When someone else has already done research on a topic, it makes sense that the person keeps track of what they used.
By successfully completing this course, students will be able to:
Describe why research is important.
Describe library use.
Describe dewey decimal system.
Demonstrate dictionary usage.
Demonstrate thesaurus usage.
Demonstrate encyclopedias, almanacs, and atlases usage.
Demonstrate internet search engines usage for research.
Identify Internet news sources.
Identify internet magazines, blogs, and images.
Identify journals, papers, and more.
Summarize bibliographies and their usage in research.
Demonstrate mastery of lesson content at levels of 70% or higher.
Additional Course Information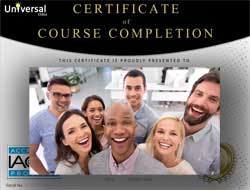 Document Your Lifelong Learning Achievements

Earn an Official Certificate Documenting Course Hours and CEUs
Verify Your Certificate with a Unique Serial Number Online
View and Share Your Certificate Online or Download/Print as PDF
Display Your Certificate on Your Resume and Promote Your Achievements Using Social Media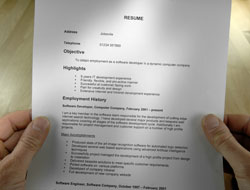 Course Title:
Basic Research Skills
Lessons Rating:
4.3 / 5 Stars (3,269 votes)
Languages:
English - United States, Canada and other English speaking countries
Category:
Availability:
This course is online and available in all 50 states including: California, Florida, Georgia, Illinois, New York, Pennsylvania, Ohio, and Texas.
Course Type:
Self-Paced, Online Class
Grading Policy:
Earn a final grade of 70% or higher to receive an online/downloadable CEU Certification documenting CEUs earned.
Assessment Method:
Lesson assignments and review exams
"This course was helpful as a refresher course for me. Course work covered all the basics needed to begin developing research skills." -- Bridget B.
"This class exceeded my expectations. I learned so much. I feel that I can fully use all of the information covered. This class opened my eyes to how little I know and how much there is to know." -- Jimmie S.
"I feel the course covered multiple resources for research including academia which really informed me of how much and many ways research can be done. The flow of the research tools put together in each lesson made it easier for me to follow. Very pleased!" -- Catherine W.
"I haven't been in school or had to do serious research for school for 37 years, so I had forgotten some of the ways to research the old school way which was very helpful." -- Roselle W.
"I thought the instructor covered all aspects of the research topics that could be covered extremely well and I enjoyed the class very much." -- Sue P.
"Overall a worthwhile experience and I learned alot!" -- Jeffrey I.
"This course was succinct and left little to no questions for me to consider." -- Laura A.
"The instructor was very knowledgeable professional." -- Stella M.
"Great instructor and course material." -- Sharon C.
"Beautiful, informative." -- Serene R.
View More Testimonials...