It's a Retirement from Work, Not a Retirement from Life
---
When it comes to retirement, almost everyone begins salivating at the very notion. We imagine retirement to be like a vacation: sleeping in, sipping fruity drinks poolside, napping, and so on – all the things work keeps us from doing now. But the reality is that retirement, like work, has responsibilities as well. Just as your mother may have said during summer break "It's a vacation from school, not from life" (simultaneously loading you down with reading, chores, and other responsibilities), remember that retirement only applies to work, not to the rest of your life.
So the very first thing to understand as we journey into preparing for (and then enjoying!) retirement is that while everything changes, life goes on. Bills have to be paid. Investment decisions have to be made. Wives and husbands have to be placated. Grandchildren have to be played with. Illnesses have to be suffered. You simply now get to do all of these things full-time instead of working full-time. It all has both positive aspects and negative ones.
Some people start planning for retirement very early in their careers, investing and saving all their adult lives. Others may wake up at age 60 and think "Maybe I should consider what I intend to be doing five years from now." It's never too late or too early to start planning for retirement; your personal situation will determine when and how you get to live out your retired life, whether you started early or came to the party late. The most important part of handling where you're starting out is being very honest about it. Recognize the challenges you have, the changes you need to make (if any), and how you're going to get where you want to be to retire the way you want.
As we journey through the world of retirement, it is important to understand how the term 'retirement' will be used in this course. In the past, we have often thought of retirement in black and white terms: you work your job, save up money, then retire from your job and don't work at all anymore. There are numerous ways that retirement has changed and not everyone wants (or can afford to) stop working entirely. As modern technology is changing the way we work, it also is changing the outlook for some individuals who may want options outside of this traditional retirement definition. Programs for seniors to be included in the workforce also offer opportunities to individuals who want to work as well; sometimes less physically demanding or more cerebral positions can be found, making it easier to work a job later in life. Whether you continue some kind of work or not, this course will assume that your retirement is not dependent upon working; i.e. information is based on the assumption that you won't work after retirement, but if you want to do it, this information will still apply.
While planning for retirement, sacrifices have to be made. Whether it means living on a stricter budget, working longer than you want, or even just having to put up with a terrible boss, it is absolutely normal to be irritated or frustrated with the sacrifices involved. By no means is it recommended to stay in a miserable job; make the best decisions for you. But understand that somewhere along the way sacrifices will have to be made. Oftentimes, this is when most people begin to think about how luxurious retirement will be because they will be done with their boring work, mean boss, bratty coworkers and more. The problem with this thought process is that it's based on negative emotions, so even the allure of retirement is built on unpleasant thoughts and feelings. These thoughts often occur along with feelings of hopelessness about retirement and the parts of life that won't go away then – all those responsibilities we mentioned earlier.
---
This thought process may get you to retirement on a schedule you like, but it will most likely not get you there in a peaceful, positive state of mind. And after all, what good is 20 years of retired life if the 40 years of adult life preceding it is miserable?
Instead, think of all of the upsides of a retirement from work but not from life: freedom to read more, learn more, and explore new hobbies. Consider having more time to travel, to visit family and friends, and to try new adventures. During our pre-retirement lives, we work at least forty hours a week and then spend the remainder of our waking hours usually attending to other responsibilities like children, chores, and household management. Caring for sick family members, fighting disease, and being a single parent are additional challenges so many of us face. By the time we get to retirement, it's certainly no wonder that rest and sleep are huge parts of the fantasy. But it's all of those things we bemoan not having time to do during adulthood that can be our best inspiration. Whether it's school, art, sports, travel, or even trying stand-up comedy, there are endless possibilities to explore once you have the time and freedom of retirement.
If you build your rock of retirement on the lure of these activities you want to pursue, the sacrifices won't seem so large or harsh; 'sacrifice' has simply become 'choice'. You also will have planned and prepared for your retirement on positive thoughts and feelings, helping yourself live a happier pre-retirement life as well as better appreciating your retirement when it comes.
From deciding when to retire to what to fill your time with after you do, this course hits all the high points on the road to retirement and doesn't even stop there. Learning to think about the life you want when you retire is the first step you discover--the first of many that are designed to get you to that life you've chosen. Finances, family considerations, time, health issues and more are covered, making this an excellent course for virtually everyone as you can never start planning your retirement too young.
Completely Online
Self-Paced
6 Months to Complete
24/7 Availability
Start Anytime
PC & Mac Compatible
Android & iOS Friendly
Accredited CEUs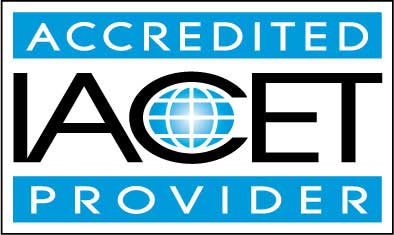 By successfully completing this course, students will be able to:
Describe the process of retirement from work, not a retirement from life.
Recognize the milestones in retirement preparedness.
Identify investing and saving for retirement.
Determine an assessment of money, self, family, and work.
Recognize the retirement benefits and issues for different types of personalities.
Summarize finding a new purpose in retired life.
Describe the health risks of retirement.
Summarize retirement and its effects on your marriage.
Summarize the need and ways to develop new hobbies during retirement.
Demonstrate mastery of lesson content at levels of 70% or higher.
Assessment Guide
| Assessment | Points |
| --- | --- |
| Why this Course? | 1 points |
| Lesson 1: Its a Retirement from Work, Not a Retirement from Life | 9 points |
| Lesson 2: Milestones in Retirement Preparedness | 10 points |
| Lesson 3: Investing and Saving for Retirement (Part 1) | 10 points |
| Lesson 4: Investing and Saving for Retirement (Part 2) | 9 points |
| Lesson 5: When is the Right Time to Retire? An Assessment of Money, Self, Family, and Work | 10 points |
| Lesson 6: Why Retire? Retirement for Type A Personalities | 10 points |
| Lesson 7: The Nouns of Retirement: People, Places, and Things | 10 points |
| Lesson 8: Finding a New Purpose | 10 points |
| Lesson 9: The Health Risks of Retirement | 10 points |
| Lesson 10: Retirement and Your Marriage | 10 points |
| Lesson 11: Retirement and Education | 10 points |
| Lesson 12: Developing New Hobbies | 10 points |
| The Final Exam | 28 points |