Online Class: Nursing Assistant Career Overview
Lessons will include information on basic anatomy, crucial testing procedures, the most common ailments a nursing assistant will see in her patients, personal care needs, and proper guidelines for patient mobility.
---
COURSE CLOSED
---
We're sorry, this course is no longer open for enrollment.
Becoming a Nursing Assistant is one way to have a career in the healthcare field without spending tens of thousands of dollars and years of your life on a college education. In this course, you'll learn exactly what a Nursing Assistant is and the duties of a typical day.
You'll also learn the procedures, knowledge and training that are essential to being a successful nursing assistant. Chapters will include information on basic anatomy, crucial testing procedures, the most common ailments a nursing assistant will see in her patients, personal care needs, and proper guidelines for patient mobility. We will also cover topics such as patients' emotional needs, your own emotional health when working with patients who are suffering and legal and ethical issues you may face during your career.
Each chapter will end with a brief review in the form of questions about what you've learned. These will help you understand each chapter more fully and prepare yourself for the certification exam required by most health care organizations for employment. You can refer back to this material as a refresher whenever you feel the need to brush up on particular topics -- keep it as a reference guide after taking your certification exam.
A nursing assistant fulfills a complex role in the life of patients. She is a caregiver who provides compassion, emotional support, physical mobility and day-to-day dignity in addition to basic medical needs. If you have chosen to become a nursing assistant, you are a special individual.
Course Motivation
Perhaps the best way to understand exactly what being a nursing assistant is like is to spend a day with one. Although every day is different for any nursing assistant, the basic skills and duties will remain the same. Let's follow Anne through her day at the nursing home where she's been a nursing assistant for three years.
Anne clocks in and reports to the head of her nursing team. Together, they review the day's duty roster and touch base about any concerns either of them have about patients. Anne will learn if any of her patients are being discharged and if any new patients will be moving into the facility.
Discharge duties will be handled at the assigned time, including preparing paperwork and getting all signatures necessary, helping the patient gather up personal belongings and if necessary, arranging for transportation.
Throughout the day, Anne will make the rounds of her patients. In a nursing home, patient mobility will vary. Anne is usually in charge of eight patients every day. Duties for each patient will include:

Recording blood pressure, temperature and pulse at specified times throughout the day.
Making sure each patient has taken any prescribed medications.
Changing bed linens.
Assisting with patients' personal hygiene, including sponge bathing bedridden patients, assisting with combing hair, make-up application and brushing teeth.
Coordinating physical therapy and counseling for each patient as directed by the nurse or doctor in charge.
Delivering meal trays to all of her patients and feeding the patients who require assistance.
Making sure her patients have fresh ice water at all times.
Answering any call lights from patients on her duty roster.
Administering bedpans and urinals when needed.
Keeping track of and charting catheters.
Today, when Anne is in Jim's room she notices that he has lost bladder control. This hasn't happened before, and she is concerned. She assists him to his wheelchair, changes his bed linens, sponge bathes him and notes on his chart what has happened. She alerts the duty nurse to the situation. During all of this, she reassures Jim, who is upset and embarrassed. Anne stays with him for an extra few and chats about his grandchildren in the hope that this will cheer him up. She makes a note to talk to the nurse again at the end of her shift. She will also check in on Jim throughout the day.
When Anne is in Mary's room they talk about Mary's big day. Her family is coming to visit for her birthday. Anne helps her choose an outfit, fix her hair and put on some makeup.
Anne visits Ray, a patient who has been ill recently and will be moving to a nearby hospital soon for acute care. Since Ray is bedridden, Anne has to make sure he doesn't receive bed sores and so every two hours she turns him and adjusts the bedding. She also moves his limbs and massages his arms and legs to help with circulation and prevent the development of bed sores.
Another patient is being discharged so Ann prepares the required discharge papers and goes over them with the patient's family. This entire process take about one hour to complete.
At the end of her shift, Anne reviews every patient's chart with her superior before leaving for the day.
On any given day, Anne might also empty catheters, change wound dressings, assist with post-mortem care, escort/transport patients to facility activities and appointments, assist patients who are having eating difficulties and orient new residents and their families to the facility's routines.
Training and Qualifications
The outline of the day's activities for a nursing assistant sounds busy, doesn't it? Most days as a nursing assistant will be very busy and you may be called upon to make life and death decisions. This is why being a nursing assistant requires proper training and why most hospitals and health care facilities have specific qualifications for their nursing assistants.
Every state requires that nursing assistants be certified in order to work in a health care facility. To receive certification you need to be a high school graduate or have a GED and pass an exam given by the state in which you reside. The exam is based on the medical and health care training you receive by taking a course such as this or attending a course (usually taught by a nurse) at a health care facility or local college. These courses will include classroom work as well as clinical procedures taught as lab tutorials. The most important training you will receive, however, will be the hands-on experience you get when you accept your first job.
Professional Attitude & Compassion
Some of the most important aspects of being a nursing assistant cannot be learned by reading about them or studying them. These aspect aren't techniques or knowledge, but rather personality characteristics such as professionalism and compassion.
A nursing assistant must always maintain a professional attitude and remain calm and efficient even in stressful situations. Each patient's health and well-being relies on you performing your duties properly. A professional will take the time to record all information carefully and double-checks her records every time. She will not rush or cut corners in order get her work done early. She will also leave her personal concerns at home so that she can focus entirely on her patients at all times.
Compassion is the other trait that simply can't be learned -- it is the ability to understand and sympathize with your patients even when they are being difficult or demanding. A compassionate nursing assistant remembers that the extremely elderly may routinely become quarrelsome and easily agitated and require extra patience. She will also understand that if a patient lashes out at her or is verbally abusive, it is not a personal attack but is probably the result of pain or illness.
If you are compassionate and can maintain a professional attitude when working, you can become the nursing assistant that every facility desires -- the one who takes wonderful care of her patients' physical and emotional needs.
Completely Online
Self-Paced
6 Months to Complete
24/7 Availability
Start Anytime
PC & Mac Compatible
Android & iOS Friendly
Accredited CEUs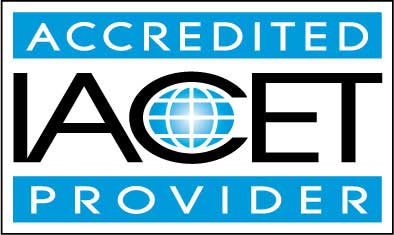 Lesson 1: What is a Nursing Assistant?
This lesson explains what the training requirements and qualifications are to become a nursing assistant, and what duties to expect while on the job. Additional lesson topics: Recommended Lecture: Anatomy and Physiology 101; Recommended Lecture: Medical Terminology 101
45

Total Points
Lesson discussions: Reasons for Taking this Course
Complete: Assignment 1A: Introductions
Complete: Assignment 1B: The Duties of a Nursing Assistant
Assessment: Lesson 1 Exam
Lesson 2: Vital Signs and Body Measurements
In this lesson, you will learn how to measure height and weight and check vital signs. Additional lesson topics: Blood Pressure; Vital Signs Body Temperature, Pulse Rate, Respiration Rate, Blood Pressure
19

Total Points
Assessment: Lesson 2 Exam
Lesson 3: Basic Health Knowledge
This lesson describes the body's major organ systems and their functions.
69

Total Points
Complete: Assignment 3: Real Life Applications
Assessment: Lesson 3 Exam
Lesson 4: Common Symptoms the Nursing Assistant Faces
This lesson addresses some of the more common symptoms that a nursing assistant may encounter.
20

Total Points
Assessment: Lesson 4 Exam
Lesson 5: Patients' Daily Needs and Understanding Your Patients
The importance of upholding patient's rights and understanding the measures of comfort you can provide.
42

Total Points
Complete: Assignment 5: Meeting Patient Needs
Assessment: Lesson 5 Exam
Lesson 6: Patient Mobility & Safety
This lesson discusses the different methods that can be used to move your patients, the procedures for transferring and discharge and describes proper bed-making technique. Additional lesson topics: Falls in nursing homes
19

Total Points
Assessment: Lesson 6 Exam
Lesson 7: Patient Nutrition and Exercise
This lesson addresses different types of diets and the importance of exercising.
45

Total Points
Complete: Assignment 7: Keeping Patients Active
Assessment: Lesson 7 Exam
Lesson 8: Activities of Daily Living (ADL)
Taking care of the comfort, safety, and dignity of each patient.
19

Total Points
Assessment: Lesson 8 Exam
Lesson 9: Special Care Procedures
This lesson describes the procedures used in response to various injuries and emergencies.
45

Total Points
Complete: Assignment 9: Obtaining CPR Certification
Assessment: Lesson 9 Exam
Lesson 10: Special Needs Patients
This lesson deals the special needs of acutely ill patients and pediatric care.
20

Total Points
Assessment: Lesson 10 Exam
Lesson 11: Legal & Ethical Issues
The legal aspects of the nursing assistant field, and the types of abuses to look for when assessing patients. Additional lesson topics: Identifying Patient Abuse
42

Total Points
Complete: Assignment 11: Preventing Abuse
Assessment: Lesson 11 Exam
Lesson 12: Career Options for the Nursing Assistant
This lesson discusses the variety of work choices and facilities in the nursing assistant field.
12

Total Points
Assessment: Lesson 12 Exam
Lesson 13: Glossary of Terms
Important terminology to learn when becoming a nursing assistant.
103

Total Points
Lesson discussions: Was This Course Helpful?; Course Comments; Program Evaluation Follow-up Survey (End of Course)
Complete: Final Assignment
Assessment: Final Exam
By successfully completing this course, students will be able to:
Define what a nursing assistant is.
Recognize vital signs and body measurements.
Describe basic health knowledge.
Describe common symptoms the nursing assistant faces.
Summarize patients' daily needs.
Describe patient mobility and safety.
Summarize patient nutrition and exercise.
Describe activities of daily living (ADL).
Summarize special care procedures and special needs patients
Summarize legal & ethical issues.
Demonstrate mastery of lesson content at levels of 70% or higher.
"Kathy was very good thanks." -- Walter G.
"Loved all of it!" -- Stephanie K.
"Experience was positive, easy to maneuver about the site, instructor was available." -- Linda A.
"I have really enjoyed submitting my assignments and exams online it shows you how much you have learned after every lesson. The instructor always had positive things to say which really encourages you to do more." -- Sheri-Ann M.
"All the material was helpful." -- Janell F.
"This was excellent." -- Edsal B.
"I learned more knowledge in this course and the instructor response was immediate." -- Margie Q.
"All parts of this course are really helpful." -- Margie Q.
"About this course everything is in place and order. About the instructor, she is excellent to this course, I don't have no regret in enrolling to this course, I learned a lot from her although I didn't see her personally, she is straight forward instructor." -- Rosie C.