Reading is the process of absorbing the written word. Whether in English or another language, reading is an essential part of communication between human beings. Reading comprehension is the ability to process, think through and connect ideas that are expressed on paper.
Reading may be achieved through a variety of methods and techniques that best suit individual learners and students of all ages and levels. This reading basics course is designed to help students increase their reading speed as well as their ability to comprehend content, directions, and absorb materials for retention. Whether a student is taking this course to increase reading skills as a second or foreign language or by native English speakers wishing to increase their comprehension of a wide variety of materials, students will be introduced to different techniques and materials to do so.
Whether a student needs to increase his or her comprehension for work environments, pleasure, or school, styles of approach, engagement, as well as the potential of using a wide variety of resources and tools are explored in this course. From learning the basics of reading comprehension such as decoding and retention to understanding how vocabulary is created and using the Internet to improve reading skills, this course offers students a basic and solid foundation in reading multiple types of materials for a wide range of daily living scenarios and needs.
Understanding the difficulties that may face many students, as focused on helping students gain the most from their reading experiences, this reading basics course is designed to encourage students to excel in their reading adventures and endeavors.
Completely Online
Self-Paced
Printable Lessons
Full HD Video
6 Months to Complete
24/7 Availability
Start Anytime
PC & Mac Compatible
Android & iOS Friendly
Accredited CEUs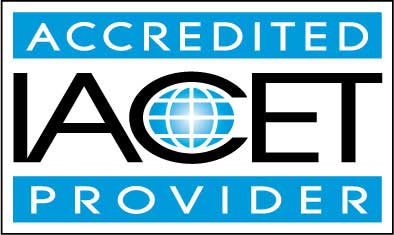 By successfully completing this course, students will be able to:
Describe what reading comprehension is and how to recognize the need for improvement.
Describe the basic components of reading.
Describe the teaching concepts behind understanding words.
Summarize strategies for building vocabulary.
Describe how to teach English grammar basics.
Summarize teaching strategies for ESL readers.
Describe other methods for improving reading skills.
Recognizing and adjust for reading difficulties.
Demonstrate mastery of lesson content at levels of 70% or higher.
Assessment Guide
| Assessment | Points |
| --- | --- |
| An Introduction | 1 points |
| Lesson 1 Exam | 9 points |
| Lesson 2 Exam | 10 points |
| Lesson 3 Exam | 9 points |
| Lesson 4 Assignment | 2 points |
| Lesson 4 Exam | 10 points |
| Lesson 5 Assignment | 2 points |
| Lesson 5 Exam | 9 points |
| Lesson 6 Exam | 10 points |
| Lesson 7 Exam | 10 points |
| Lesson 8 Assignment | 2 points |
| Lesson 8 Exam | 10 points |
| Lesson 9 Assignment | 2 points |
| Lesson 9 Exam | 10 points |
| Lesson 10 Exam | 10 points |
| Lesson 11 Exam | 7 points |
| Lesson 12 Exam | 9 points |
| The Final Exam | 56 points |