Meditation is a practice by which a person achieves a greater sense of awareness, wisdom, introspection, and a deeper sense of relaxation. Practiced for millennia, it is the discipline of concentrating on a single object, thought, sound, movement, or on attention itself. Many people meditate to achieve a greater sense of spiritual awareness and understanding of their professed religion, but it can be practiced by anyone regardless of their religious beliefs and background.
In this course, we will explore the various techniques of meditation, such as sitting, standing, and yoga. Becoming aware of your thoughts, surroundings, sounds, smells, bodily movements, and especially your breath are fundamental techniques of meditation. The basic objective is to be present – here and now. It is the act of being precisely in the moment, neither controlling your mind rigidly nor letting it go completely, but being aware of who you are and where you are.
Meditation is about being comfortable and at peace. As we explore the several techniques of practicing meditation, you can pick and choose those practices that make you most comfortable. It is important to leave your preconceived notions of meditation behind you, keep an open mind, and be willing to learn the art of meditation.
Completely Online
Self-Paced
Printable Lessons
Full HD Video
6 Months to Complete
24/7 Availability
Start Anytime
PC & Mac Compatible
Android & iOS Friendly
Accredited CEUs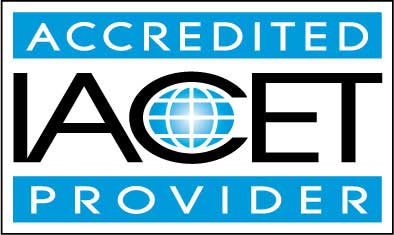 By successfully completing this course, students will be able to:
Define meditation and recognize its benefits.
Define proper physical space for meditation.
Demonstrate mindfulness of breathing.
Demonstrate proper meditation postures.
Describe health benefits of meditation.
Summarize history of meditation.
Summarize meditation and religion.
Describe path to enlightenment.
Demonstrate meditation techniques.
Summarize meditation and yoga.
Demonstrate mastery of lesson content at levels of 70% or higher.
Assessment Guide
| Assessment | Points |
| --- | --- |
| An Introduction | 5 points |
| Lesson 1: What is Meditation? | 10 points |
| Lesson 2: Why Meditate? | 9 points |
| Lesson 3 Assignment | 25 points |
| Lesson 3: Proper Physical Space for Meditation | 10 points |
| Lesson 4 Assignment | 25 points |
| Lesson 4: Mindfulness of Breathing | 9 points |
| Lesson 5 Assignment | 10 points |
| Lesson 5: Proper Meditation Postures | 10 points |
| Lesson 6: Health Benefits of Meditation | 10 points |
| Lesson 7: History of Meditation | 10 points |
| Lesson 8: Meditation and Religion | 10 points |
| Lesson 9 Assignment | 10 points |
| Lesson 9: Path to Enlightenment | 10 points |
| Lesson 10 Assignment | 10 points |
| Lesson 10: Meditation Techniques | 10 points |
| Lesson 11 Assignment | 10 points |
| Lesson 11: Meditation and Yoga | 10 points |
| Lesson 12 Assignment | 10 points |
| Lesson 12: Daily and Weekly Meditation: Morning Pages and Artist's Dates | 10 points |
| The Final Exam | 56 points |