Online Class: HIV — Prevention, Diagnosis, Treatment
Welcome to our introductory course on HIV: Prevention, Diagnosis and Treatment. In this course, students will learn the difference between HIV (Human Immunodeficiency Virus) and AIDS (Acquired Immune
---

$
70.00
no certificate
- OR -
$
95.00
with CEU Certificate*
Start Right Now!
$95.00
(with CEU Certificate)
---
Taking multiple courses? Save with our
platinum program
.
11

17

454

Students

have taken this course

5

0.5
Welcome to our introductory course on HIV: Prevention, Diagnosis and Treatment. In this course, students will learn the difference between HIV (Human Immunodeficiency Virus) and AIDS (Acquired Immune Deficiency Syndrome). Understanding the difference between the two is extremely important, not only for those recently diagnosed with HIV, but their family, friends and caregivers. Throughout this course, students will also learn how HIV affects the body, and common symptoms of HIV are discussed, as is information on how an HIV diagnosis is made.
Throughout this course, students also learn some basic tips and suggestions on how to prevent transmission of HIV to others and practice health-related industry precautions and learn about high-risk lifestyles such as drug use and unprotected sex may increase chances of contracting the HIV virus.
Students will learn about traditional HIV treatment options as well as alternative medical treatments, nutritional supplements and herbal or nutritional supplement remedies often combined with traditional or conservative medical care and HIV-approved treatment drugs.
Students will also gain information regarding beneficial healthy lifestyle habits and an HIV diet that may help boost the immune system and promote strength and quality lifestyles for individuals diagnosed with the virus. Steps for preventing HIV-related illnesses and opportunistic infections are also briefly covered.
Finally, students of this basic HIV course will learn what happens when HIV transforms into AIDS and what is being done today to slow down the progression of the HIV virus into full-blown AIDS. Students will wrap up the course with exposure to a variety of educational and information resources that may help to clear up myths regarding the virus, as well as what individuals can do to reverse myths, false information, and the social stigma associated with the condition.
Course Motivation
What is HIV?
HIV stands for Human Immunodeficiency Virus. According to the Centers for Disease Control and Prevention (CDC), nearly 20,000 individuals with AIDS die in the United States every year. And nearly 57,000 more Americans are infected with HIV virus each year.
The HIV virus cannot replicate on its own, but needs to invade and infect other cells in the body on order to replicate. HIV is considered a retrovirus, or one that is slow acting that can take years between infection and onset of symptoms to develop.
HIV infections enter the body through the bloodstream, mucous membranes, or by contact with infected blood or other bodily fluids. Following infection, certain cells, called CD4+T cells, rapidly reproduce and replicate.
Think of CD4+T cells as the front-line soldiers of the immune system, the body's major defense against infection. In a healthy adult, the CD4+T cell count typically ranges above 1,000. Over time, the HIV virus gradually reduces this number. At the point where an individual has fewer than 200 of these T4 cells, the body is no longer able to protect and fight against what are known as opportunistic infections. We'll cover some of these HIV-related illnesses and infections in Lesson 9.
Following exposure to the HIV virus, the immune system's ability to properly function is disrupted. The HIV virus attacks the body's immune responses, literally disabling them, giving the virus the chance to replicate, as well as to attack and kill the body's own immune response to the virus.
Gradually, the body's immune system is destroyed to the point it is unable to protect the body against other illnesses, such as a cold, pneumonia, infections, cancers, or organ damage. Eventually, a person may enter the stage known as AIDS, or Acquired Immunodeficiency Syndrome.
What Is the Difference Between HIV and AIDS?
At its most basic definition, HIV is a virus that eventually causes AIDS. Human immunodeficiency virus merely means that a virus or infection has invaded the body, disrupting the immune system's ability to function properly. Between infection and onset of symptoms, a person may enjoy a perfectly normal and active lifestyle and activity levels, being none the wiser that a virus has invaded the body.
AIDS is not an inherited condition, but must be acquired, hence its name. The term "syndrome" implies that a number of conditions or symptoms may be present during this stage of the disease, most typically caused by failure of the immune system to function properly.
Not all people diagnosed with HIV infections have AIDS. HIV may or may not progress in stages, ending up with the AIDS diagnosis. Individuals who live with HIV infections, who don't typically experience symptoms, are called asymptomatic, meaning without symptoms. Following early symptoms of the condition, most individuals are diagnosed with early symptomatic HIV. As the condition worsens and damages the immune system, a person may be diagnosed with opportunistic infections, such as pneumonia, tumors, chronic coughs, and lung damage and organ failure.
Each individual may react to the HIV virus in a different way. For example, basketball player Earvin "Magic" Johnson was diagnosed with AIDS nearly 20 years ago. He continues to lead a fairly active and normal healthy lifestyle, even though at the time of his diagnosis, many people feared that he'd been delivered a death sentence. Because he was diagnosed as such an early stage, and continues with his drug treatments, Magic's prognosis is fairly good. Actually, many individuals today who experience both effective drug treatment coupled with early detection have a roughly 90 percent chance of holding the HIV virus in check without ever developing AIDS-related conditions or infections.
HIV and AIDS testing methodologies, education and awareness programs, as well as new drug treatments given at this stage of the disease have helped thousands of individuals lead a normal lifestyle.
A person living with HIV needs to take certain precautions, which also will be discussed in this course; but just because a person is diagnosed as HIV positive, doesn't mean the person will develop AIDS.
HIV progresses in four basic stages. After the initial infection, a "window" occurs. This is the time between the infection and the presence of observable antibodies in the body's blood stream. Antibodies to HIV generally appear within three to six months of the infection.
The next stage of the HIV virus is called seroconversion. During this time, the body's immune system produces antibodies against the HIV virus in an effort to protect itself. Common symptoms at this point may include swollen lymph nodes and flu-like symptoms. During this period, the virus is highly infectious.
Following the period of seroconversion, a person may experience what is known as an asymptomatic period. No symptoms are felt or experienced during this period. For some people, this period may last six months, while for others 10 years or more may pass symptom-free. It's impossible to determine exactly how long it takes one person or another to experience symptoms. Even if the person is not showing any symptoms, and may feel perfectly healthy and strong, the virus continues to replicate and reproduce inside the body. The replication of the virus will cause a general, gradual, and inevitable weakening and decline of the body's immune system.
Conclusion
The effects HIV may have on the body include both physical and mental changes, some of which are slower to appear than others. Again, every individual may react to the HIV virus differently, and just because one person experiences certain symptoms doesn't mean that another will experience the same.
Completely Online
Self-Paced
Printable Lessons
Full HD Video
6 Months to Complete
24/7 Availability
Start Anytime
PC & Mac Compatible
Android & iOS Friendly
Accredited CEUs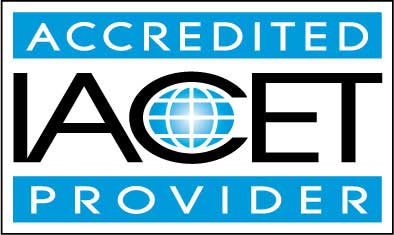 Lesson 1: HIV Basics
Information and education is the first step toward reducing your chance of being exposed to, or infected with, HIV.
11

Total Points
Lesson 1 Video
Lesson discussions: Reasons for Taking this Course
Complete Assignment: An Introduction
Complete: Lesson 1 Assignment
Assessment: Lesson 1 Exam
Lesson 2: How Does HIV Affect the Body?
Understanding the basic effect that HIV has on the physical, emotional, and mental well-being and development of any individual will help prepare them for changes -- now and in the future.
9

Total Points
Lesson 2 Video
Assessment: Lesson 2 Exam
Lesson 3: Symptoms Associated With HIV
This lesson is only meant to give you a basic idea of the most common types of symptoms experienced by an individual with HIV.
10

Total Points
Lesson 3 Video
Assessment: Lesson 3 Exam
Lesson 4: How an HIV Diagnosis Is Made
A definitive diagnosis cannot be made without a variety of diagnostic tests, physical examination and analysis of symptoms.
10

Total Points
Lesson 4 Video
Lesson discussions: HIV Test
Assessment: Lesson 4 Exam
Lesson 5: Preventing HIV Infection and Transmission to Others
HIV infections can be transmitted in several different ways, and knowing how it's transported is the first step toward preventing spread and transmission to others.
12

Total Points
Lesson 5 Video
Lesson discussions: Prevention
Complete: Lesson 5 Assignment
Assessment: Lesson 5 Exam
Lesson 6: Traditional HIV Treatment Options
Drugs, medications, and treatment therapies to treat individuals in various stages of the HIV disease have come a long way in the last two decades. Additional lesson topics: HIV and Its Treatment
9

Total Points
Lesson 6 Video
Assessment: Lesson 6 Exam
Lesson 7: Alternative Medical Treatments for HIV
Some individuals may choose alternative forms of therapy for treatment of HIV before they're recommended for drug therapies. Additional lesson topics: Using Alternative Therapies
7

Total Points
Lesson 7 Video
Assessment: Lesson 7 Exam
Lesson 8: Living With HIV
Because information and education is so important in helping to avoid complications, reduce frequency and severity of symptoms, enhance longevity, and quality of life, it's important to understand what others have done to adapt and deal with HIV. Additional lesson topics: Living with HIV
10

Total Points
Lesson 8 Video
Assessment: Lesson 8 Exam
Lesson 9: Preventing HIV-Related Illnesses
In this lesson, we'll discuss some of the most common HIV-related conditions that individuals with experience, as well as what they can do to help prevent those opportunistic infections.
11

Total Points
Lesson 9 Video
Complete: Lesson 9 Assignment
Assessment: Lesson 9 Exam
Lesson 10: What Is My Prognosis?
Understanding what happens during the transition from HIV to AIDS will help some individuals be more alert to changes in their body, and to take certain steps to put their lives, care, and finances in order. Additional lesson topics: Prognosis
10

Total Points
Lesson 10 Video
Assessment: Lesson 10 Exam
Lesson 11: Coping With HIV
An individual striving to cope with an HIV-positive diagnosis needs to become conversant on the physical, mental and spiritual aspects of the disease, but in regard to their mental health and spiritual wellness as well. Additional lesson topics: Mental Health and HIV
62

Total Points
Lesson 11 Video
Lesson discussions: HIV Support; Program Evaluation Follow-up Survey (End of Course); Course Comments
Complete: Lesson 11 Assignment
Assessment: Lesson 11 Exam
Assessment: The Final Exam
By successfully completing this course, students will be able to:
Define what HIV is, describe how HIV affects the body, and recognize the symptoms associated with HIV.
Summarize HIV Diagnosis Is Made.
Describe methods for preventing HIV infection and transmission to others.
Define traditional HIV treatment options and summarize alternative medical treatments for HIV.
Describe living with HIV and coping with HIV.
Describe methods of preventing HIV-related illnesses.
Demonstrate mastery of lesson content at levels of 70% or higher.
Additional Course Information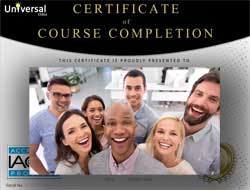 Document Your Lifelong Learning Achievements

Earn an Official Certificate Documenting Course Hours and CEUs
Verify Your Certificate with a Unique Serial Number Online
View and Share Your Certificate Online or Download/Print as PDF
Display Your Certificate on Your Resume and Promote Your Achievements Using Social Media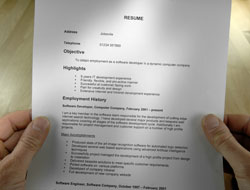 Course Title:
HIV: Prevention, Diagnosis, Treatment
Lessons Rating:
4.6 / 5 Stars (556 votes)
Languages:
English - United States, Canada and other English speaking countries
Availability:
This course is online and available in all 50 states including: California, Florida, Georgia, Illinois, New York, Pennsylvania, Ohio, and Texas.
Last Updated:
November 2022
Course Type:
Self-Paced, Online Class
Grading Policy:
Earn a final grade of 70% or higher to receive an online/downloadable CEU Certification documenting CEUs earned.
Assessment Method:
Lesson assignments and review exams
Course Fee:
$95.00 U.S. dollars
Choose Your Subscription Plan
"After completing this course I have learned that there are many stages to HIV and if left untreated the disease becomes worse and you eventually develop AIDS. I am very happy to have taken this course because after learning this I realized that HIV is managable and very misunderstood. Great learning experience, the course is very informative." -- Maria B.
"She was very prompt in grading the assignments and exams." -- Lyn L.