This course takes you through an overview of the wonderful world of business mathematics.

The course is designed for a person of any age and anywhere
in the world.

All that is required of the learner are a computer, a connection to the internet, a calculator or spreadsheet, skills to use these tools, and a willingness to learn.
First we begin with a comprehensive review of the decimal system and basic calculations. Next are fractions, percent, and ratios. Then we move on to exponents and square roots.
In the lesson that follows, the learner sets a personal budget and reviews personal finances, including thrift buying, and calculating interest on a loan.
Then there is a discussion of conservation of energy used in the home. Later we are encouraged to budget our personal time and energy as well as money.
The trip then takes you into the business world of purchases and sales, then bookkeeping, with a thorough explanation of debits and credits, petty cash, and an overview of financial statements.
In the following lessons, we take a look at graphs, measurements and statistics.
(Is mode the same as average?) After that we find ourselves in the business office for office etiquette, netiquette, and telephone etiquette. Also the science of
Ergonomics is discussed.
We finally arrive near the end of the course when we emphasize lifelong learning, goal setting plus good health habits for a balanced life.
From the beginning, the advanced learner is encouraged to click on web references and search for more information via the internet. And everyone is encouraged to "surf" and "google" the world wide web often for more fun.
The course material includes plenty of examples and exercises for practice, interesting anecdotes about the character, history and origins of our math system from many parts of the world.
Math can be fun! However, calculations do require practice, and then more practice to be easier, more proficient and more fun. Enjoy the course!
Completely Online
Self-Paced
Printable Lessons
Full HD Video
6 Months to Complete
24/7 Availability
Start Anytime
PC & Mac Compatible
Android & iOS Friendly
Accredited CEUs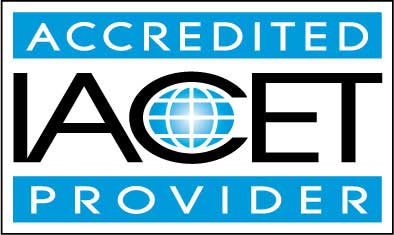 By successfully completing this course, students will be able to:
Solve problems using the decimal system.
Solve fractions, decimals and percent problems.
Solve problems using ratios and exponents.
Solve problems relating to personal finance.
Demonstrate math skills used in retail and sales.
Demonstrate mathematical processes involved in bookkeeping.
Describe solutions for statistics, measurements, and scale problems.
Demonstrate mastery of lesson content at levels of 70% or higher.
Assessment Guide
| Assessment | Points |
| --- | --- |
| Lesson 1 Assignment: Getting Started | 25 points |
| Lesson 1 Exam: Introduction to Course on Business Math | 160 points |
| Lesson 2 Assignment: Decimal Practice | 20 points |
| Lesson 2 Exam: Decimal System | 140 points |
| Lesson 3 Assignment: Practicing Percents | 35 points |
| Lesson 3 Exam: Fractions, Decimals,Percents | 130 points |
| Lesson 4 Assignment : Percents and More | 35 points |
| Lesson 4 Exam: More Percents, Ratios, Exponents | 150 points |
| Lesson 5 Exam: Personal Finance | 140 points |
| Lesson 6 Assignment: Retail Math | 40 points |
| Lesson 6 Exam: Math in Retail and Sales | 130 points |
| Lesson 7 Assignment: Invoices | 50 points |
| Lesson 7 Exam: Purchasing in Business Transactions | 160 points |
| Lesson 8 Exam: Bookkeeping | 120 points |
| Lesson 9 Assignment: Understanding Graphs | 35 points |
| Lesson 9 Exam: Graphs and Charts | 130 points |
| Lesson 10 Assignment: Statistics and Measurement | 30 points |
| Lesson10 Exam: Statistics, Measurements and Scale | 150 points |
| Lesson 11 Exam: Office Practice | 160 points |
| Lesson 12 Assignment: Learning About Yourself | 40 points |
| Lesson 12 Exam: Balance in Life | 150 points |
| The Final Exam | 50 points |