Online Class: Excel 2010
---

$
50.00
no certificate
- OR -
$
75.00
with CEU Certificate*
13

28

8,421

Students

have taken this course

14

1.4
Most computer-savvy people out there today know that MS Excel 2010 is a spreadsheet program that you can use to record data, create charts, and utilize mathematical equations.

However, most people who are familiar with Excel aren't fully aware of all that MS Excel can do.

Maybe that's you.

You'd be surprised about the things that you can do using Excel that you're currently doing by hand or using other inappropriate software (such as the familiar sibling to Excel, MS Word).

But that's okay. That's why we designed this course.
But first, let's dispel the myths that MS Excel 2010 is complicated to use, or to use its mathematical functions and capabilities that you must be good at math, or worse yet, that you must know some complicated programing in order to make it work for you. The truth is, most people like you that use MS Excel use it for a single defined reason. Because there are so many options and features available within the software, most people feel overwhelmed and don't take the time to explore just how many other things they can actually use it for.
With Excel 2010, you can:
Organize, sort, and record data.

Enter in text and mathematical equations.

Keep, track, chart, graph, and compare statistics.

Maintain records.

Create mathematical equations and functions to accurately keep records and statistics whenever data changes.
You can even use Excel to balance your checkbook, calculate the dollar amount you're spending on interest rates for credit cards and mortgages, as well as track your corporate spending accounts! You can also turn around and use Excel for something as simple as listing who is bringing what to the next family reunion. MS Excel can be used for the most complex or simplest of tasks…and all these tasks can be done quite easily when you know how to use Excel 2010.
But telling you how convenient and easy MS Excel 2010 is to use isn't enough--we're going to show you step-by-step. So join us today!
Completely Online
Self-Paced
Printable Lessons
Full HD Video
6 Months to Complete
24/7 Availability
Start Anytime
PC & Mac Compatible
Android & iOS Friendly
Accredited CEUs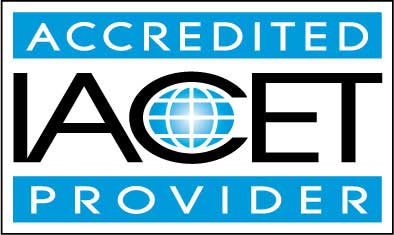 Lesson 1: Introduction to MS Excel 2010
MS Excel is a spreadsheet program that you can use to record data, mathematical charts, and equations. This first lesson will go over the new features and how to navigate of this program
29

Total Points
Lesson 1 Video
Review Article: 10 Cool Features to Look Forward to in Office 2010
Review Video: Excel 2010- New Features Video
Take Survey: Reasons for Taking this Course
Complete Assignment: An Introduction
Complete: Lesson 1 Assignment
Complete: Lesson 1 Exam
Lesson 2: Worksheets and Workbooks
The basic structure and tools to efficiently use workbooks and worksheets will be discussed.
28

Total Points
Lesson 2 Video
Review 2 Articles: Hide and Unhide Worksheets and Workbooks in Excel 2007 and 2010; How to Create a Custom Header or Footer in Excel 2010
Complete: Lesson 2 Assignment
Complete: Lesson 2 Exam
Lesson 3: Entering Information into MS Excel 2010
More basic information will be covered as this lesson will discuss how to enter, format and manipulate data.
29

Total Points
Lesson 3 Video
Review 2 Videos: Excel 2010 - Insert and Delete Rows and Columns; How to Enter Data in Excel
Complete: Lesson 3 Assignment
Complete: Lesson 3 Exam
Lesson 4: Entering Information Part 2
Entering data more efficiently with Excels auto fill, how to search data, how to split and freeze panes, how to use to proofreading tools will be discussed in this lesson.
28

Total Points
Lesson 4 Video
Review Article: MS EXCEL 2010 Entering data automatically with Auto Fill
Review 2 Videos: Excel 2010 - Locking Columns and Rows; Excel 2010 - Use Find and Replace
Complete: Lesson 4 Assignment
Complete: Lesson 4 Exam
Lesson 5: Formatting a Worksheet
By using a few simple formatting features in you MS Excel 2010, you can make the information in it easy to grasp and attractive. This lesson will show you how to use the features and more.
30

Total Points
Lesson 5 Video
Review 2 Videos: Excel 2010 Basics - Merging and Splitting Cells.mov; Excel 2010: Conditional Formatting
Complete: Lesson 5 Assignment
Complete: Lesson 5 Exam
Lesson 6: Adding Elements to a Workbook
Now we're going to show you how to add elements such as images, art and diagrams.
29

Total Points
Lesson 6 Video
Review 2 Videos: Hyperlink That Opens Different Workbook or Goes To Different Sheet; Stop Automatic Copyright symbol and copy;
Complete: Lesson 6 Assignment
Complete: Lesson 6 Exam
Lesson 7: Charts
Charts and diagrams are tools you can use to visually represent the data in a worksheet. You can use them to show trends, averages, high points, low points, and more.
27

Total Points
Lesson 7 Video
Review 3 Videos: Dynamic Area Chart with IF Function - Normal Distribution Chart Statistics; Inserting SmartArt in Excel 2010 Essential Training; Sparklines
Complete: Lesson 7 Assignment
Complete: Lesson 7 Exam
Lesson 8: Formulas and Calculations
MS Excel has many features and capabilities, but the ability to use formulas and perform calculations is the bread and butter of MS Excel. In this lesson we will begin learning how to perform some basic calculationa.
28

Total Points
Lesson 8 Video
Review 2 Videos: Basic Functions; Complex Formulas
Complete: Lesson 8 Assignment
Complete: Lesson 8 Exam
Lesson 9: Excel Forms
A form is simply a dialog box that lets you display or enter information one record (or row) at a time. It can also make the information more visually appealing and easier to understand. This quick lesson will show you how to use this powerful feature.
23

Total Points
Lesson 9 Video
Review Article: Excel 2010: Data Input Forms
Review Video: Use the Built-in Data Form in Excel to View and Filter All Fields for a Record
Complete: Lesson 9 Assignment
Complete: Lesson 9 Exam
Lesson 10: Tables
A Table in MS Excel consists of orderly rows and columns of data, such as names, addresses, or even sales totals. This lesson will show you how to put a table together as well as how to utilize other tools to better analyze your data.
29

Total Points
Lesson 10 Video
Review 3 Articles: How to Create a Table; How to use the AutoFilter in Excel 2007 or 2010; Understanding Auditing Tools
Review 2 Videos: Auditing Worksheets; Drop-Down Lists
Complete: Lesson 10 Assignment
Complete: Lesson 10 Assignment Bonus
Complete: Lesson 10 Exam
Lesson 11: Developing a Workbook
In an earlier lesson we showed you how to create a workbook. In this lesson, we're going to show you how to develop it further to fit your needs.
30

Total Points
Lesson 11 Video
Review 3 Videos: Copying and Moving worksheets; Grouping worksheets; Printing workbooks
Complete: Lesson 11 Assignment
Complete: Lesson 11 Exam
Lesson 12: Sharing Worksheets and Workbooks
In this lesson, we're going to cover the ways that you can share your MS Excel 2010 workbooks.
30

Total Points
Lesson 12 Video
Review 2 Articles: Merge Spreadsheets Using Data Consolidation In Excel 2010; Merging Data from Multiple Workbooks into a Summary Workbook in Excel 2010
Review Video: Excel 2010 Tutorial Sharing Workbooks Microsoft Training
Complete: Lesson 12 Assignment
Complete: Lesson 12 Exam
Lesson 13: Advanced Skills
This final lesson will introduce many of the advance features that Excel can use- such as XML,a type of code that tells the computer how to display the content correctly across a wide variety of computers.
59

Total Points
Lesson 13 Video
Review 2 Videos: How to Use a Pivot Table in Excel 2010; Search and Find Excel Videos, Playlists, Download Excel Workbooks and more...
Take Poll: What is your opinion of this course?
Take Survey: Course Comments
Take Survey: Program Evaluation Follow-up Survey (End of Course)
Complete: Lesson 13 Exam
Complete: The Final Exam
By successfully completing this course, students will be able to:
Describe what Excel is and why it is important for personal and business use.

Describe what worksheets and workbooks are.

Demonstrate entering information.

Demonstrate formatting a worksheet and adding elements to it.

Demonstrate chart usage in Excel.

Demonstrate formulas and calculations in excel.

Describe creating and using form and tables in Excel 2010.

Demonstrate developing a workbook.

Demonstrate sharing Worksheets and Workbooks and other advanced Excel 2010 skill, and

Demonstrate mastery of lesson content at levels of 70% or higher.
Additional Course Information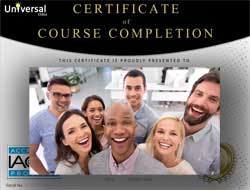 Document Your Lifelong Learning Achievements

Earn an Official Certificate Documenting Course Hours and CEUs
Verify Your Certificate with a Unique Serial Number Online
View and Share Your Certificate Online or Download/Print as PDF
Display Your Certificate on Your Resume and Promote Your Achievements Using Social Media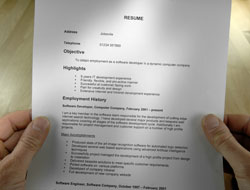 Lessons Rating:
4.4 / 5 Stars (4,423 votes)
Languages:
English - United States, Canada and other English speaking countries
Category:
Course Type:
Computer Skill (Self-Paced, Online Class)
Grading Policy:
Earn a final grade of 70% or higher to receive an online/downloadable CEU Certification documenting CEUs earned.
Assessment Method:
Lesson assignments and review exams
Duration:
Continuous: Enroll anytime!
Choose Your Subscription Plan
"I found all of the information helpful because didn't know anything about excel. Now I feel that I can do a spread sheet." -- Patricia N.
"For my personal use, the earlier lessons on operating in Excel were the most useful. I felt that the chapter on functions and formulas was really the heart of the course. Although much of it I will never use, it gave me more confidence." -- Marty K.
"Whenever I had a question, the instructor always answered it in a timely fashion. I was also quite surprised at the quickness he graded my lessons and quizzes. The charts were extremely fun. They truly enhance your workbook by turning all of your data into a pictorial creation. " -- Joyce L.
"I found the whole thing helpful, from what I already knew to the new information." -- Lee H.
"The instructor is excellent. He had assignments and exams graded very quickly. I gained more exposure to figure out why something was or wasn't working while completing the assignments." -- Linda C.
"Videos relating to the lesson that was presented were very helpful." -- Arthur F.
"Before this course, the self taught use of Excel left out a great deal. This course shored up the basic knowledge I had and carried it forward to include the sections needed to produce varied and interesting spreadsheets." -- Betty T.