Unlocking the Stock Market: A Comprehensive Guide to Savvy Investing
Navigating the intricate world of the stock market can often seem like deciphering an enigma. With fluctuating stocks, a plethora of investment options, and ever-changing economic landscapes, one can feel overwhelmed. However, as a 2021 Gallup poll indicated, 55% of Americans are invested in the stock market, which underscores its viability as a cornerstone of financial strategy.
Welcome to our meticulously crafted course that promises not just to demystify the stock market but to transform you into a confident, knowledgeable investor. Whether you're safeguarding your life's savings or hunting for aggressive growth opportunities, the stock market offers a spectrum of choices tailored for everyone.
Why Invest?
According to the historical data, the average annual return since the S&P 500's inception in 1926 through 2020 is approximately 10%–12%. While past performance doesn't guarantee future results, these figures highlight the potential rewards of informed investing.
Course Breakdown:
Lesson 1: General Economic and Market Information
Overview: Kickstart your journey by grasping the fundamental concepts of economics and the stock market. Utilize real-world data to understand market trends, historical performances, and the external factors affecting market movements.

Example: Analyze the economic impact of the 2008 financial crisis and its subsequent recovery trajectory.
Lesson 2: Building an Investment Portfolio
Overview: Dive into the art of curating a balanced, diversified investment portfolio that aligns with your financial goals and risk tolerance.

Example: Meet Jane, a 30-year-old professional who achieved a balanced portfolio, ensuring her short-term goals were funded, while also planning for retirement.
Lesson 3: Common and Preferred Stocks
Overview: Distinguish between common and preferred stocks, their benefits, potential risks, and their role in your investment strategy.

Example: Explore why tech giants like Apple have been popular choices for common stock investments while understanding the perks of preferred stocks offered by companies like Wells Fargo.
Lesson 4: Bonds and Other Fixed Income Securities Information
Overview: Gain insights into the world of bonds, their significance in stabilizing portfolios, and how they compare to other fixed-income securities.

Example: Analyze the US Treasury Bonds' performance during economic downturns and how they serve as safe havens during market volatilities.
Lesson 5: Mutual Funds
Overview: Simplify your investment approach through mutual funds. Understand their structure, benefits, and how to select one that complements your investment strategy.

Example: Delve into the Vanguard 500 Index Fund, one of the most renowned mutual funds, and its decades-long performance.
Lesson 6: Other Investments
Overview: Explore alternative investment avenues like real estate, commodities, and ETFs, evaluating their pros and cons.
Using authentic anecdotes from successful investment advisers, you'll gain a holistic view of different investment scenarios. By the culmination of this course, not only will you be equipped with the knowledge of a vast array of investment options, but you'll also have honed the skills to evaluate and choose ones that resonate with your personal and financial aspirations.
Furthermore, our extensive compilation of online resources, readings, and tools will ensure you're always abreast of the latest trends and data, positioning you for informed decisions.
In the words of Warren Buffett, "The stock market is a device for transferring money from the impatient to the patient." Patience, combined with knowledge, is a formidable combination. So, if you envision a future where your finances work for you, amplifying your wealth, this course is your stepping stone. Join us, and embark on your journey to financial mastery!
Completely Online
Self-Paced
Printable Lessons
Full HD Video
6 Months to Complete
24/7 Availability
Start Anytime
PC & Mac Compatible
Android & iOS Friendly
Accredited CEUs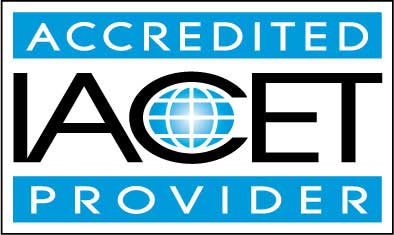 By successfully completing this course, students will be able to:
Describe the general economy.
Describe how to build an investment portfolio.
Compare and contrast common and preferred stocks.
Summarize bond and other fixed income securities information.
Describe the pros and cons of investing in mutual funds.
Describe other, more risky investment options.
Demonstrate mastery of lesson content at levels of 70% or higher.
Assessment Guide
| Assessment | Points |
| --- | --- |
| What Mystifies Me... | 2 points |
| Lesson 1- Introduction to the Economy | 25 points |
| Lesson 2- Building an Investment Portfolio | 25 points |
| Lesson 3- Common and Preferred Stocks | 55 points |
| Lesson 4- Understanding Bonds | 30 points |
| Lesson 5- Mutual Funds | 15 points |
| Lesson 6- Other Investments | 30 points |
| Final Exam | 185 points |