Young adulthood is a time of major transition and learning. New experiences, responsibilities, sensations, opportunities, and friends are all part of coming of age. During this time, you will begin making numerous decisions regarding your health, life and place in society.
This is a period that can be fraught with confusion, misinformation, peer pressure and anxiety. When you add in the bombardment of media messages and advertising, feeling misunderstood, and the natural inclination for experimentation, there is the potential to make unwise decisions that may impact you and your health for years to come.
Knowledge is power. By possessing the knowledge to successfully navigate the physical, mental and emotional challenges that one faces during this period, you are equipping yourself with critical thinking skills which are a vital ingredient in lifelong success.
In this course, we will tackle issues central to the health and welfare of young adults. In addition, this course will not only help you make healthy and informed choices for yourself, but allow you to aid others in this process as well.
This course is not designed to be a lecture or a list of Dos and Don'ts. The goal is to present a full range of information from a variety of sources, which allows you to process what you are given in order to cement good habits, as well as develop new ideas and mature mindsets regarding your overall health and wellness. Also as a planetary citizen, you will come to conclusions about your responsibilities to your immediate community and society as a whole and begin to think about the role that you may like to play in each.
To aid you in this development, each lesson will present a specific theme or set of ideas. As you move through the course, there will be sections asking you to "check in". At these points, pause and think about the material that you have learned so far and the reflective questions posed. Ask yourself these questions as they apply:
-How does the curriculum make you feel? Is there new information regarding your health that you were previously unaware of?
-Is the situation or recommendation described something that you are already doing in your life?
-Are any of the pitfalls described things that you or your peers have experienced?
-How might you apply what you've learned in your life?
-How can you contribute to your community?
Know that you have a lifetime ahead of you. Ensuring that you maintain excellent health and make wise choices throughout your young adult years set you up for future success in all areas of life, including achieving longevity, a satisfying career and fulfilling relationships. To that end, commit to this course with the well being of your future self in mind.
Completely Online
Self-Paced
Printable Lessons
Full HD Video
6 Months to Complete
24/7 Availability
Start Anytime
PC & Mac Compatible
Android & iOS Friendly
Accredited CEUs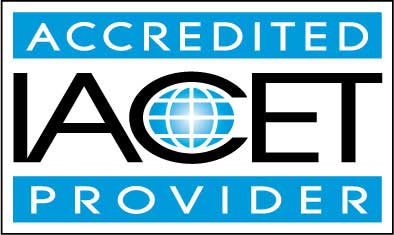 By successfully completing this course, students will be able to:
Describe the basics of personal health.
Summarize preventive health care.
Summarize gender specific preventive health care.
Identify gender specific preventive health.
Summarize community health and community environmental health initiatives.
Describe the factors that affect mental and emotional health.
Describe eating disorders.
Summarize alcohol abuse.
Describe sexual health, pregnancy, and birth control.
Demonstrate mastery of lesson content at levels of 70% or higher.
Assessment Guide
| Assessment | Points |
| --- | --- |
| Lesson 1 Assignment | 20 points |
| Lesson 1 Exam | 9 points |
| Lesson 2 Assignment | 20 points |
| Lesson 2 Exam | 10 points |
| Lesson 3 Assignment | 20 points |
| Lesson 3 Exam | 10 points |
| Lesson 4 Assignment | 20 points |
| Lesson 4 Exam | 10 points |
| Lesson 5 Assignment | 20 points |
| Lesson 5 Exam | 10 points |
| Lesson 6 Assignment | 20 points |
| Lesson 6 Exam | 10 points |
| Lesson 7 Assignment | 20 points |
| Lesson 7 Exam | 9 points |
| Lesson 8 Assignment | 20 points |
| Lesson 8 Exam | 10 points |
| Lesson 9 Assignment | 20 points |
| Lesson 9 Exam | 10 points |
| Lesson 10 Assignment | 20 points |
| Lesson 11 Assignment | 20 points |
| Lesson 10-11 Exam | 10 points |
| Lesson 12 Assignment | 20 points |
| Lesson 12 Exam | 9 points |
| Lesson 13 Assignment | 20 points |
| Lesson 13 Exam | 10 points |
| Lesson 14 Assignment | 20 points |
| Lesson 14-15 Exam | 10 points |
| The Final Exam | 55 points |