Online Class: Bullying in Elementary School
This bullying course is chock-full of the research that has been conducted on bullying, as well as the tools that people need in order to be successful at preventing, and addressing the issue
---

$
70.00
no certificate
- OR -
$
95.00
with CEU Certificate*
Start Right Now!
$95.00
(with CEU Certificate)
---
Taking multiple courses? Save with our
platinum program
.
12

13

963

Students

have taken this course

6

0.6
Bullying is an issue that touches virtually all schools across the nation. Even at the preschool and elementary levels it is a major source for concern. Many parents and educators around the country are at a loss for what to do about the problem, as it continues to plague our nation's youth.
That's where this course comes in! This bullying course is chock-full of the research that has been conducted on bullying, as well as the tools that people need in order to be successful at preventing and addressing the issue. This course covers all about what bullying is, the impact it has on children, who bullies and why they do it, how to deal with a bully, how to teach children kindness and compassion, how to stand up to a bully and why it's so important, ways to talk to children about bullying, self-esteem matters, understanding feelings and working through them, how to help shy children to blossom, and more.
This course will also teach you what to do if it is your child that is the bully, as well as ways that schools and community groups can address bullying in order to raise awareness of it and bring it to an end if it's already happening. From prevention to effective solutions for ending bullying, this course covers it all! This course is ideal for parents, educators, and community members that want to help bring an end to bullying in their community.
Course Motivation
If you grew up a couple of decades ago, you probably did not hear the term "bullying" much. That does not mean that it never took place, because it most likely did. Throughout time, there have been incidents of kids picking on their peers. However, in recent years it has become an even bigger problem. Perhaps it is because that it is taking place more often, or maybe it is because the media has helped to get the problem out in the open, but today we are all at least vaguely familiar and used to hearing the term.
In fact, many of us may have children, or know children, who have experienced bullying at one time or another. Today it is because such an issue across the nation that some schools have adopted "zero tolerance" policies to try to deal with it, while others has developed programs and groups to take it on and try to keep it out of their schools. It is a problem that seems to be growing, as well.
With that type of statistic, nearly every child experiencing it on some level, it is crucial that we as a society learn all we can about the issue, including what we can do to try to end it, and address it if it does creep into our lives and schools. By taking this course you are well on your way to being a change maker in your community. Whether you are taking this course as a parent, teacher, group leader, non-profit, or concerned citizen, the more you know about bullying, the more you are going to be able to be effective at making changes to help end the problem. With this course, you will be in a prime position to help change the course of bullying in your community, and even beyond, depending on what type of level that you want to get involved.
Throughout this course, you will learn what bullying is, how to identify it, what the impact of it is, and the many ways to deal with it to try to prevent it from happening. What you learn in this course can be used in a myriad of ways to help just your child or classroom, or to help the masses. The choice, and ultimately the reach, is completely up to you!

Types of Bullying
The harm can be direct bullying, such as teasing, taunting, name calling, or physical violence. It can also be indirect, which involves excluding someone from something or spreading rumors about him or her. So in other words, while someone hitting someone can be a form of bullying, so too is it to not allow someone to sit at a particular table at lunch. Bullying in elementary school can be seen in different ways, yet all of it seeks to harm someone that the bully perceives as being weaker.
Bullying can be direct or indirect, where either it happens directly to the victim, or it may be something that "gets back" to the victim, such as rumors, threats, or something of the like. There are also several different ways that this bullying can delivered, including the following.
Physical bullying. This is bullying that involves the child being touched in one way or another. The bully may kick, hit, punch, trip, or more. Nevertheless, it involves the bully being physical in one way or another. It is estimated that around 30 percent of all bullying at the elementary school level involves some sort of physical form.
Verbal bullying. This type of bullying involves words either being said to the victim directly, or about the victim indirectly. The bully may tease or taunt the victim, or spread rumors about the person.
Social alienation. This type of bullying happens when the bully tries to get others to alienate the victim. Their mission is to leave the victim feeling all alone, like they do not have any friends, or by getting others to stay away from the person. Therefore, in the end, the victim has been socially alienated by their peers, which can have severe consequences, which we will discuss in this class.
Cyberbullying. This is a newer type of bullying than prior generations had to deal with, as it involves electronic routes of bullying, such as online, through text message, or through emails. Those who use cyberbullying may end up sending threatening emails or text messages, or may post rumors about the person online. They may even pose as the victim and create a bogus Facebook account. Today there are many ways that bullies can engage in cyberbullying, and the perceived anonymity of the Internet makes many people feel more comfortable and protected doing so. However, as we will learn later, there are ways to also take on cyberbullying and help prevent and end it.
It may seem as though indirect or non-physical forms of bullying are not nearly as serious as those that are direct or involve physical altercations. However, it can still have some serious psychological issues. It can also lead to serious physical altercations. Bullying is also at times discounted as being something that all children go through, so it shouldn't be worried about. This is totally wrong, as it can have serious implications in a child's life, both at the time and later on in life. All bullying is serious and can be potentially physically dangerous, therefore it should all be address immediately, regardless of what type of bullying it may be.
How common is it?

As you have just learned, bullying at the elementary level is quite widespread, and in fact, most children experience it at some time. Bullying at the middle and high school levels still exist, but research shows that it tends to taper off some at each level.

The number of bullying incidents appears to decline as children get older, but that does not mean that at the middle and high school level they should be taken more lightly. Some at that level may be even more violent or have more serious implications. The best time to take on bullying is to start the prevention and addressing of it at the elementary level. That way, children progress to each grade and school knowing that it is not acceptable behavior, and will be more apt not to engage in bullying.
Bullying is a problem that has an affect on just about every school and community. It even affects those that do not have children in school, because it affects those in our society. The sooner we can take measures to prevent and address it, the better!
Completely Online
Self-Paced
Printable Lessons
Full HD Video
6 Months to Complete
24/7 Availability
Start Anytime
PC & Mac Compatible
Android & iOS Friendly
Accredited CEUs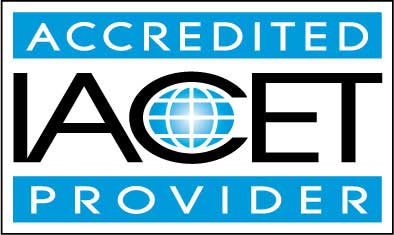 Lesson 1. An Introduction to Bullying
In this lesson you will be introduced to bullying at the elementary school level.
11

Total Points
Lesson 1 Video
Lesson discussions: Bullying ; Reasons for Taking this Course
Complete Assignment: An Introduction
Assessment: Lesson 1 Exam
Lesson 2. The Impact of Bullying
In this lesson we look at the affect that bullying has on children.
10

Total Points
Lesson 2 Video
Assessment: Lesson 2 Exam
Lesson 3. Who Bullies and Why
In this lesson we look at what type of kids typically bully, and why they do so.
10

Total Points
Lesson 3 Video
Assessment: Lesson 3 Exam
Lesson 4. Dealing with Bullies
This lesson looks at the best ways to go about handling bullies.
10

Total Points
Lesson 4 Video
Assessment: Lesson 4 Exam
Lesson 5. Teaching Kids Kindness and Compassion
This lesson looks at why and how we can go about teaching kids about kindness and compassion.
10

Total Points
Lesson 5 Video
Lesson discussions: Teaching Kindness
Assessment: Lesson 5 Exam
Lesson 6. Standing Up to a Bully
In this lesson we look at the importance of teaching kids to stand up to a bully.
10

Total Points
Lesson 6 Video
Assessment: Lesson 6 Exam
Lesson 7. Ways to Talk to Children About Bullying
This lesson focuses on some of the varied ways that adults can teach kids about bullying.
10

Total Points
Lesson 7 Video
Assessment: Lesson 7 Exam
Lesson 8. Why Self-Esteem Matters
Lesson eight focuses on why self-esteem is important, especially when it comes to bullying.
9

Total Points
Lesson 8 Video
Assessment: Lesson 8 Exam
Lesson 9. Feelings Matter
This lesson focuses on feelings and understanding emotions, including handling anger.
10

Total Points
Lesson 9 Video
Assessment: Lesson 9 Exam
Lesson 10. Helping a Shy Child Blossom
This lesson will look at shyness, including what it is, and ways to overcome it.
9

Total Points
Lesson 10 Video
Assessment: Lesson 10 Exam
Lesson 11. When Your Child is the Bully
This lesson looks at the fact that the bully is someone's child, maybe yours.
10

Total Points
Lesson 11 Video
Assessment: Lesson 11 Exam
Lesson 12. Ways for Schools and Communities to Combat Bullying
This final lesson looks at ways that groups can help prevent and to address bullying.
30

Total Points
Lesson 12 Video
Lesson discussions: Elementary School Bullying; Program Evaluation Follow-up Survey (End of Course); Course Comments
Assessment: The Final Exam
By successfully completing this course, students will be able to:
Describe what bullying is and how it has progressed over time.
Identify the impact of bullying.
Recognize who bullies and why.
Describe methods for dealing with bullies.
Summarize how to teach kids kindness and compassion.
Summarize methods you can use for standing up to a bully.
Describe ways to talk to children about bullying.
Identify why self-esteem matters.
Recognize when your child is the bully.
Describe ways for schools and communities to combat bullying.
Demonstrate mastery of lesson content at levels of 70% or higher.
Additional Course Information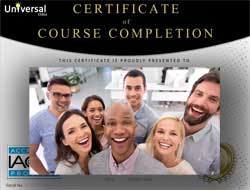 Document Your Lifelong Learning Achievements

Earn an Official Certificate Documenting Course Hours and CEUs
Verify Your Certificate with a Unique Serial Number Online
View and Share Your Certificate Online or Download/Print as PDF
Display Your Certificate on Your Resume and Promote Your Achievements Using Social Media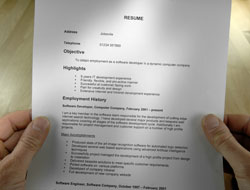 Course Title:
Bullying in Elementary School
Lessons Rating:
4.6 / 5 Stars (1,491 votes)
Languages:
English - United States, Canada and other English speaking countries
Category:
Availability:
This course is online and available in all 50 states including: California, Florida, Georgia, Illinois, New York, Pennsylvania, Ohio, Texas, and Washington.
Last Updated:
January 2023
Course Type:
Self-Paced, Online Class
Grading Policy:
Earn a final grade of 70% or higher to receive an online/downloadable CEU Certification documenting CEUs earned.
Assessment Method:
Lesson assignments and review exams
Course Fee:
$95.00 U.S. dollars
Choose Your Subscription Plan
"Thank you. I enjoyed the information on role plays." -- Monica H.
"I feel more knowledgeable after taking this course!" -- Elisabeth R.
"Material was very well organized and helpful." -- Janice M.
"Excellent instructor; knowledgeable, helpful, on time in providing feedback." -- Mohammad H.