Are you mystified by maps? Would you like to know how mountains are made? You can find out the answers to these questions by taking our Geography Course. In eleven easy lessons, you'll learn all about the different geographical features that make up our planet. You'll learn to distinguish islands from atolls and peninsulas. You'll learn how the huge tectonic plates interact to create mountains and valleys and how wind and water shape our world. You'll also learn about the way people, plants, and animals have changed the world.
This course covers the way humans create order by drawing maps and creating areas that we can recognize. You'll learn how mapmakers divided the oceans and why. The lessons will touch on how culture and experience influence the way people map the world.
In addition you will learn the natural processes that create specific landforms. The various spheres of the planet, the lithosphere, the atmosphere, the hydrosphere, and the biosphere are defined and examined in detail. You'll learn how these different layers of Earth interact to shape the patterns of the planet.
---
Once you have finished this course, you'll find yourself looking at the world with a whole new perspective!
---
Completely Online
Self-Paced
6 Months to Complete
24/7 Availability
Start Anytime
PC & Mac Compatible
Android & iOS Friendly
Accredited CEUs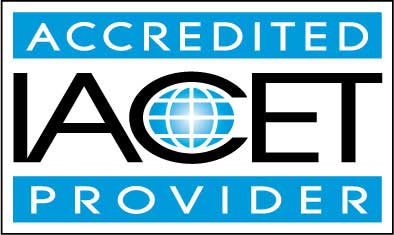 By successfully completing this course, students will be able to:
Define geography.
Describe oceans, rivers, and lakes.
Describe continents and islands.
Describe mountains and valleys.
Describe how the wind affects landforms.
Describe how water affects landforms.
Summarize plate tectonics.
Describe the effect of plants and animals on landforms.
How People Affect the Geography of the Planet
Describe how people divide the planet.
Describe using a map.
Demonstrate mastery of lesson content at levels of 70% or higher.
Assessment Guide
| Assessment | Points |
| --- | --- |
| An Introduction | 5 points |
| Lesson 1, Assignment One | 20 points |
| Lesson 1 Exam:What is Geography? | 90 points |
| Lesson 2, Assignment One | 30 points |
| Lesson 2 Exam:Oceans, Rivers, and Lakes | 100 points |
| Lesson 3, Assignment One | 40 points |
| Lesson 3 Exam:Continents and Islands | 90 points |
| Lesson 4, Assignment One | 30 points |
| Lesson 4 Exam:Mountains and Valleys | 90 points |
| Lesson 5, Assignment One | 40 points |
| Lesson 5 Exam:How the Wind Affects Landforms | 100 points |
| Lesson 6, Assignment One | 40 points |
| Lesson 6 Exam:How Water Affects Landforms | 100 points |
| Lesson 7, Assignment One | 40 points |
| Lesson 7 Exam: Plate Tectonics | 100 points |
| Lesson 8, Assignment One | 30 points |
| Lesson 8 Exam: The Effect of Plants and Animals on Landforms | 100 points |
| Lesson 9, Assignment One | 40 points |
| Lesson 9 Exam: How People Affect the Geography of the Planet | 100 points |
| Lesson 10, Assignment One | 30 points |
| Lesson 10 Exam: How People Divide the Planet | 70 points |
| Lesson 11, Assignment One | 20 points |
| Lesson 11 Exam: Using a Map | 80 points |
| The Final Exam | 480 points |