Genealogy is one of the fastest growing hobbies in the United States. According to some experts, nearly 75% of Americans are interested in discovering their family history. There are many reasons for this: some people are interested in learning more about their heritage, others want to preserve their family's history for future generations, while still others become involved as a means of spending time with older relatives. Whatever the reason, based on the number of books, web sites, and software programs devoted to this topic, there is widespread interest that continues to grow.
While taking on the task of researching your family tree can appear – and in many cases actually be – a daunting task, it is far from impossible. Thanks to the increasing availability of information online, many people can easily conduct a great deal of their research from the comforts of their own home. In this course, we will present tips and strategies for beginning the process of constructing your family tree. In addition to describing the various records and sources available for finding information, we will help you to understand some basic genealogy terms and tools. We will also discuss the steps that you can take to permanently preserve your family's records and history.
Completely Online
Self-Paced
Printable Lessons
Full HD Video
6 Months to Complete
24/7 Availability
Start Anytime
PC & Mac Compatible
Android & iOS Friendly
Accredited CEUs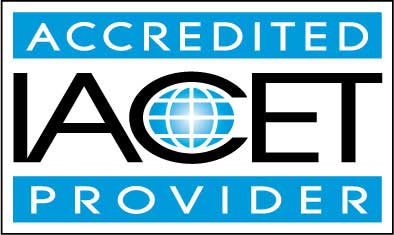 By successfully completing this course, students will be able to:
Describe how to begin the process of researching your genealogy.
Describe where to look for clues.
Describe where and how to find official records kept by local municipalities, churches, and other entities.
Describe using technology to connect with other people that have information you need.
Describe how to avoid common mistakes.
Summarize how to write and publish your family history.
Demonstrate mastery of lesson content at levels of 70% or higher.
Assessment Guide
| Assessment | Points |
| --- | --- |
| Lesson 1 Assignment: Why Genealogy | 20 points |
| Lesson 1: Introduction | 8 points |
| Lesson 2 Assignment: Planning it Out | 20 points |
| Lesson 2 : Getting Started | 10 points |
| Lesson 3 Assignment: Charting it Out | 20 points |
| Lesson 3 : Sorting it all Out | 9 points |
| Lesson 4 Assignment: Photographs galore | 20 points |
| Lesson 4 :Looking for Clues | 8 points |
| Lesson 5 Assignment: Record Sources | 20 points |
| Lesson 5 : Official Records: Part 1 | 9 points |
| Lesson 6 Assignment: Search Practice | 20 points |
| Lesson 6 : Official Records, Part 2 | 7 points |
| Lesson 7 Assignment: Land Records Search | 20 points |
| Lesson 7 : Official Records, Part 3 | 10 points |
| Lesson 8 Assignment: Joining Lists | 20 points |
| Lesson 8 : Learning from Others | 10 points |
| Lesson 9 Assignment: Making Mistakes | 20 points |
| Lesson 9 : Avoiding Common Mistakes | 10 points |
| Lesson 10 Assignment: Problems Encountered | 20 points |
| Lesson 10 : Dealing with Dead-ends | 8 points |
| Lesson 11 Assignment: Handling Special Situations | 20 points |
| Lesson 11 : Handling Special Situations | 9 points |
| Lesson 12 Assignment: Organization | 20 points |
| Lesson 12 : Keeping it All Organized | 10 points |
| Lesson 13 Assignment: Making a Plan | 20 points |
| Discovery at Family Gatherings | 30 points |
| Lesson 13: Family Histories | 7 points |
| The Final Exam | 51 points |