Online Class: Greek Mythology
This exciting and entertaining course covers some of the most interesting myths of Greek Mythology and includes a wealth of resources, timelines, and mind-boggling stories of the gods, goddesses, heroes and heroines of Ancient Greece.
---

$
70.00
no certificate
- OR -
$
95.00
with CEU Certificate*
Start Right Now!
$95.00
(with CEU Certificate)
---
Taking multiple courses? Save with our
platinum program
.
7

19

4,032

Students

have taken this course

7

0.7
Do you feel totally clueless when it comes to Greek Mythology? Do you often say to yourself: "It's all Greek to me"? You were supposed to learn this stuff in school but classical mythology isn't really taught anymore in elementary or secondary schools. This basic self-paced course can help.
Greek Mythology will give you an overview of the huge collection of stories explaining the creation of the world and the lives of the gods, goddesses, heroes and heroines. The scope of the Greek myths is astounding. Starting with the birth of the world, through bloody wars like Troy and Thebes, heroic acts of Hercules and childish pranks by Hermes, and the touching stories of mother love in Demeter and Persephone.
Greek myths have passionate love stories, adventure stories, superhuman tales, fairy tales, magical stories, tales of gods and monsters and beasts and stories of witchcraft and sorcery. We've inherited these myths in the form of art and literature. It's really entertaining to discover them.
Course Motivation
More and more, we are finding evidence of Greek myths in our everyday lives and the student of Greek mythology will soon find themselves in the middle of a fascinating and entertaining vista. Anyone who has ever seen the spectacle of the Olympics will understand just how our entire world culture has been influenced by the mythology of the Greeks and even today, those ties to the past can be seen in everything from paintings to sculptures to film and books.
These myths provide us with valuable insights into who we are because they are an essential part of all of our backgrounds. When George Lucas first conceived on the wildly successful STAR WARS series, he admitted that many of the ideas were directly taken from Greek mythology – and the brilliant scholar Joseph Campbell was passionate about how the myths of the ancients have permeated into our own subconscious and became a vital part of who we are.
More than that, though, Greek mythology is a fascinating and enriching course that will give the student insights into human nature and into the very aspects of who we are. Whether you're looking for passionate love stories, adventures that will leave you breathless, or want to delve into the world of monsters and sorcery, this is the course for you. You'll discover new ways to look at the world around you and see just where it is that the ancients have touched our modern-day lives.
Students of this course will discover how our very fabric of society is derived from the ancient Greeks and how our everyday world has elements that go back centuries – back to the ages when the Greeks brought us tales of gods and warriors, of love lost and love regained, of triumph over incredible odds.
You'll learn that there's nothing to be afraid of when it comes to understanding Greek mythology. Many people are put off by the term "classical mythology," but the fact is that these are adventure tales that can be as exciting as anything on the screen today. (In fact, films like TROY and the upcoming 300 are a direct result of those ancient myths – and they are far from boring.)
The course will cover such diverse areas as:
· The reasons for taking a mythology course: The student will understand what a myth is, why it is important to our society, and how myths have always impacted the world today. Students will understand the attraction to delving into the very aspects of creation that have been a part of our nature since the dawn of time.
· In the beginning: Students will examine the Greek ideas of creation and understand the birth of Man from the gods. The Titans will be discussed, as well as the Olympians and learn about the Five Ages of Mankind – and we'll see how Pandora unleashed a series of misfortunes upon our world through such a simple thing as curiosity.
· The gods and early heroes in mythology: The student will learn about the gods and early heroes, including the 12 gods and goddesses of the Pantheon.
· The great heroes during the Trojan War: You will learn about the causes of the Trojan War, and will examine such great heroes as Odysseus, Achilles and Paris – understanding the very nature of friendship and sacrifice.
· Stories of love in mythology: The student will discover great stories of love in the myths of the Greeks, and see how they have been handed down through the centuries, even affecting the world that we live in today.
· Famous Greek mythology families and their cities: Continuing with understanding how Greek mythology affects the world today, the student will examine some of the greatest Greek families and see how their influence affected the very cities that they either conquered or created.
· More myths from Greek mythology: Students will learn about Sisyphus, King Midas, Oedipus (which became one of the most important stories of modern times and influenced such areas as modern psychology).
All in all, students of this course will see how incredibly rich and exciting the Greek myths are and how they have literally impacted every area of life today, from art to architecture to literature.
Completely Online
Self-Paced
Printable Lessons
Full HD Video
6 Months to Complete
24/7 Availability
Start Anytime
PC & Mac Compatible
Android & iOS Friendly
Accredited CEUs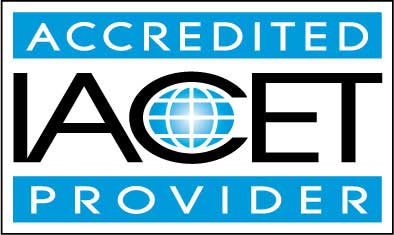 Lesson 1: Introduction to Greek Mythology
What is a myth and why are myths relevant today? Additional lesson topics: The Greek Gods
35

Total Points
Lesson 1 Video A
Lesson 1 Video B : Introduction Discussion
Lesson discussions: Which are your favorite types of Myths?; Reasons for Taking this Course
Complete: Introduction Assignment: Reasons for Taking a Mythology Course
Complete Assignment: Defining Myth
Lesson 2: In The Beginning
The lesson features: Creation of the World, The Early Gods--Titans, Rise of the Olympians, Creation of Man and Woman, and Introduction to Heroes. Additional lesson topics: Homer and the Human Condition; Homer and Greek Mythology
55

Total Points
Lesson 2 Video A
Lesson 2 Video B : Lesson 2 Discussion
Lesson discussions: Where did you learn your first Greek myths?
Complete Assignment: Lesson 1: Finding other Myths
Complete Assignment: Homer's Odysseus and the Human Condition through Myth
Assessment: Quiz on Lesson 1
Lesson 3: The Gods and Early Heroes in Mythology
The Gods and Early Heroes in mythology including the 12 gods and goddesses of the Pantheon. Additional lesson topics: Greek Mythological Heroes; Greek Gods Explained
32

Total Points
Lesson 3 Video A
Lesson 3 Video B : Lesson 3 Discussion
Lesson discussions: Famous Myths
Complete Assignment: Lesson 2: God or Hero.
Assessment: Quiz for Lesson 2
Lesson 4: The Great Heroes during the Trojan War
The Great Heroes during the Trojan War: Odysseus, Achilles, and Paris. Additional lesson topics: The Trojan War and Literature; The Trojan War
50

Total Points
Lesson 4 Video A
Lesson 4 Video B : Lesson 4 Discussion
Complete Assignment: Lesson 3: The Odyssey
Complete Assignment: The Myth of the Trojan War and its influence
Assessment: Quiz for Lesson 3
Lesson 5: Stories of Love in Mythology
Stories of Love in Mythology: Abduction of Europa, Atalanta's suitors, Persephone and Demeter, Medea.
49

Total Points
Lesson 5 Video A
Lesson 5 Video B : Lesson 5 Discussion
Complete Assignment: Lesson 4: Eros and Psyche
Complete Assignment: The Greeks and Love.
Assessment: Quiz on Lesson 4
Lesson 6: Famous Greek Mythology Families and Their Cities
Lesson 6: Stories of the more famous Greek families and the cities they founded or conquered. Additional lesson topics: House of Pelops
51

Total Points
Lesson 6 Video A
Lesson 6 Video B : Lesson 6 Discussion
Complete Assignment: Lesson 5: Sparta vs Athens
Complete Assignment: The House Of Pelops
Assessment: Quiz for Lesson 5
Lesson 7: More Myths from Greek Mythology
This lesson covers Sisyphus, King Midas, Dionysis, Orpheus, Andromeda and Perseus, Artimis and Apollo, Oedipus, and Pan.
45

Total Points
Lesson 7 Video A
Lesson 7 Video B : Lesson 7 Discussion
Lesson discussions: What do you think about this course?; Course Comments; Program Evaluation Follow-up Survey (End of Course)
Complete: Assignment 6: The Minotaur or the Gorgon's Head
Complete: Final Assignment
Complete Assignment: Oedipus
By successfully completing this course, students will be able to:
Define Greek Mythology.
Describe the gods and early heroes in mythology.
Describe the great heroes during the trojan war.
Summarize stories of love in mythology.
Describe famous greek mythology families and their cities.
Demonstrate mastery of lesson content at levels of 70% or higher.
Additional Course Information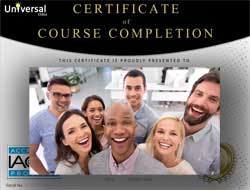 Document Your Lifelong Learning Achievements

Earn an Official Certificate Documenting Course Hours and CEUs
Verify Your Certificate with a Unique Serial Number Online
View and Share Your Certificate Online or Download/Print as PDF
Display Your Certificate on Your Resume and Promote Your Achievements Using Social Media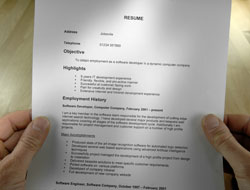 Course Title:
Greek Mythology
Lessons Rating:
4.6 / 5 Stars (1,340 votes)
Languages:
English - United States, Canada and other English speaking countries
Category:
Availability:
This course is online and available in all 50 states including: California, Florida, Georgia, Illinois, New York, Pennsylvania, Ohio, and Texas.
Course Type:
Self-Paced, Online Class
Grading Policy:
Earn a final grade of 70% or higher to receive an online/downloadable CEU Certification documenting CEUs earned.
Assessment Method:
Lesson assignments and review exams
Course Fee:
$95.00 U.S. dollars
Choose Your Subscription Plan
"I found this class to be really interesting and I learned a lot about mythology! It was fun learning about different myths." -- Elise C.
"I enjoyed working with my instructor Mac. He presents the lessons well, always leaves feedback, and always promptly answers questions." -- Kathy L.
"I enjoyed this course as it was great for those who were interested in learning Greek mythology but did not know where to begin, and I learned a lot with this course." -- Chelsea M.
"I found this course enlightening and challenging to say the least. I have learned so much about human condition and the way these myths have laid the groundwork for so much in our literary thinking." -- Bobbi M.
"Great course, plenty of interesting myths and great video discussion. I would recommend it - I learned so much! Good feedback too." -- Jennifer O.
"This course and the way it was presented for me was outstanding. I have taken many college classes and have had only two or three other instructors whom I would classify as fabulous. This class came to me at the most opportune time. I was able to move along at my pace, which given what was occurring in my life was a blessing. I was able to get another perspective on life's curve balls and go within instead of seeking without. And for this I will be forever grateful." -- Jenna V.
"Thank you for this interesting opportunity to delve into the world of Greek mythology. I had touched upon it in high school and read some stories on my own but I had not read about the Iliad or Trojan War in any detail like I had with the this course. The instructor made the subject engaging with examples and stories relating to the human condition." -- Mary anne G.
"I really liked the course. It was just the right level of difficulty. The lessons were all very informative and I learned a lot of new myths that I had not heard of before. Great class!" -- Virginia J.
"It was a great class, full of great stories and information." -- Sandra P.
"It is an amazing course and very informational." -- Jerry M.
View More Testimonials...