Feng Shui is an ancient Chinese art that is designed to help you improve your life personally and professionally. The Chinese believe that your environment has a large effect on you mentally and your physical well-being. When you are unbalanced in your life, you open yourself up to negative emotions and illness. However, when you are balanced in your life, you open yourself up to greater wealth and health. Much of what is utilized in feng shui is interior decorating designed to align your home or office with the various elements of the universe and create harmony in your life based upon your specific personal requirements.
Throughout this course, you will learn how to use feng shui in your personal life step by step. Each lesson will guide you through the next step in the process of feng shui. From determining whether you are yin or yang, what type of occupation you have, to the type of personality you have based upon your birth stars, you will learn how all of these elements combine and how to harmonize them in your home. Additionally, you will be able to assess other members of your family living in your home and harmonize your birth stars and element with the others in your home.
This harmony is created by learning how to determine which elements in your home work for you or against you, as well as the various colors and types of surfaces that should be used within your home. Finally, you will learn how to cleanse your home of not only clutter, but also ill spirits and memories that may be inhibiting you.
Completely Online
Self-Paced
Printable Lessons
Full HD Video
6 Months to Complete
24/7 Availability
Start Anytime
PC & Mac Compatible
Android & iOS Friendly
Accredited CEUs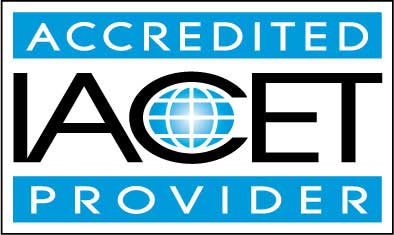 By successfully completing this course, students will be able to:
Define heaven, earth, man, and chi.
Describe yin & yang.
Describe the five elements.
Describe the nine stars.
Summarize the three diagnostic methods.
Describe clutter and how it effects your chi.
Describe the placement of doors and windows.
Describe the shape of your space.
Harmonize your chi through color and other elements.
Use furniture and decor to harmonize.
Describe symbolic decorations, space divining and purification in feng shui.
Demonstrate mastery of lesson content at levels of 70% or higher.
Assessment Guide
| Assessment | Points |
| --- | --- |
| An Introduction | 5 points |
| Lesson 1 Assignment | 25 points |
| Lesson 1. Introduction to Feng Shui | 8 points |
| Lesson 2 Assignment | 25 points |
| Lesson 2. Heaven, Earth, Man, & Chi | 10 points |
| Lesson 3. Yin & Yang | 10 points |
| Lesson 4 Assignment | 25 points |
| Lesson 4. The Five Elements | 10 points |
| Lesson 5 Assignment | 25 points |
| Lesson 5. The Nine Stars (Part 1) | 10 points |
| Lesson 6 Assignment | 25 points |
| Lesson 6. The Nine Stars (Part 2) | 10 points |
| Lesson 7 Assignment | 25 points |
| Lesson 7. The Nine Stars (Part 3) | 10 points |
| Lesson 8 Assignment | 25 points |
| Lesson 8. The Nine Stars | 9 points |
| Lesson 9 Assignment | 25 points |
| Lesson 9. The Three Diagnostic Methods | 8 points |
| Lesson 10 Assignment | 25 points |
| Lesson 10. Clutter and How It Effects Your Chi | 9 points |
| Lesson 11 Assignment | 25 points |
| Lesson 11. The Placement of Doors and Windows | 9 points |
| Lesson 12 Assignment | 25 points |
| Lesson 12. The Shape of Your Space | 10 points |
| Lesson 13 Assignment | 25 points |
| Lesson 13. Harmonize Your Chi through Color and Other Elements | 8 points |
| Lesson 14 Assignment | 25 points |
| Lesson 14. Using Furniture and Decor to Harmonize | 10 points |
| Lesson 15 Assignment | 25 points |
| Lesson 15. Symbolic Decorations, Space Divining and Purification | 7 points |
| The Final Exam | 71 points |