Etiquette seems like an obsolete term in our modern world, however, more than ever, it is important to learn how to have solid social graces and just plain old good manners. Etiquette simply means learning how to treat others well and how to behave well in the majority of circumstances. Social media venues like texting, Facebook and Twitter have blurred the lines of socially acceptable and unacceptable behavior. It is easy to get out of control and become rash when it comes to trying to say or do the correct thing when texting, Facebooking or emailing. Because these mediums of communication are "faceless" they can lead children and teens to partake in rude, disrespectful behavior. To further complicate matters, a variety of confusing (and confused) media-spectacular role models give impressionable children and teens the wrong idea about how to behave.

Parents can't always be around to help their children make the right decisions. That is why it is vitally important for children and teens to learn how to treat people. They must be able to use their own good judgment based on the solid knowledge of what is respectful of others and dignified of themselves. This course will help parents provide that knowledge to their children.

This course is meant for adults, educators, parents, and caregivers who are responsible for two groups of children--children eight through twelve years old and teens thirteen through seventeen years old. Each lesson is set up with a general section as well as tips and guidelines specific for these two age groups. This course will teach the basics of good etiquette. A strong foundation in proper etiquette will last a lifetime. These are skills that can be used in the present for socializing, at school, at work, and in college; it will also serve them well into their future careers and social lives. Etiquette is not the exclusive domain of the wealthy and powerful of our society. Children and teens of any socioeconomic background can, and should, be taught good etiquette; good etiquette is for anyone who chooses to learn it.
This course is appropriate for those who want to teach etiquette and/or parents who would like to teach their children proper etiquette. It is written in general, uncomplicated terms and vocabulary so that students of all walks of life can easily grasp this knowledge.
Completely Online
Self-Paced
Printable Lessons
Full HD Video
6 Months to Complete
24/7 Availability
Start Anytime
PC & Mac Compatible
Android & iOS Friendly
Accredited CEUs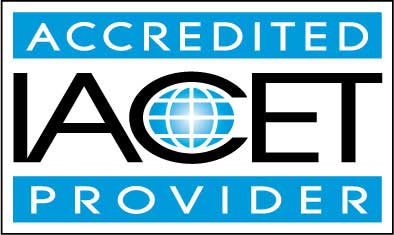 By successfully completing this course, students will be able to:
Define what etiquette is and how to teach it to children.
Demonstrate how to properly introduce yourself to other people.
Describe appropriate etiquette in conversations and describe how to be a good listener.
Define proper etiquette when using phones, email, texting, and other online communications.
Identify appropriate etiquette for public places.
Define proper employment/volunteer etiquette.
Describe appropriate etiquette for dining.
Describe appropriate etiquette for social gatherings.
Describe appropriate etiquette for school and educational settings.
Describe how to show confidence without coming off arrogant.
Demonstrate mastery of lesson content at levels of 70% or higher.
Assessment Guide
| Assessment | Points |
| --- | --- |
| An Introduction | 1 points |
| Lesson 1 : Introduction to Modern Etiquette | 9 points |
| Lesson 2 : Meetings and Introductions | 9 points |
| Lesson 3 : Conversation and Listening Skills | 10 points |
| Lesson 4 : Telephone/Cell Phone, Texting, Emailing and Internet Etiquette | 9 points |
| Lesson 5 : Etiquette in Public Places | 10 points |
| Lesson 6 : Employment/Volunteer Etiquette | 9 points |
| Lesson 7 : Dining Etiquette | 10 points |
| Lesson 8 : Social Gathering Etiquette (Guest and Host/Hostess) | 10 points |
| Lesson 9 : School Etiquette | 10 points |
| Lesson 10 : Confidence Without Arrogance | 10 points |
| The Final Exam | 48 points |