Since the beginning of time, man has turned to nature for help, specifically using essential oils extracted from seeds, flowers, bark, resins, and other parts of plants and flowers for a variety of reasons. The Western world has departed from the wisdom of nature, and by learning about aromatherapy, you are bringing the world back to nature.
Aromatherapy is not to be used instead of conventional medicine, but rather, as an adjunct to it. Aromatherapy subscribes to a holistic approach to wellness, and that includes focusing on the human body as a whole, rather than as parts to be farmed out to specialists.
In this next level aromatherapy course, you will learn more about the use of essential oils, how they are extracted, how they are administered, and what makes them appropriate for use in certain situations. You will learn the chemistry of essential oils, how they are to be properly blended and administered, understand the methods of production and the various products that are produced, know the difference between food grade and industrial grade essential oil, and learn the key therapeutic and energetic properties of a number of essential oils.
By the end of this class you will be able to put together some basic formulas for your own personal use. While this class will not qualify you to be a Master Aromatherapist, it will put the power of essential oils into your hands as you learn, understand, and master the various essential and carrier oils in terms of improving the quality of your life, or for minimizing discomfort during periods of illness.
Completely Online
Self-Paced
Printable Lessons
Full HD Video
6 Months to Complete
24/7 Availability
Start Anytime
PC & Mac Compatible
Android & iOS Friendly
Accredited CEUs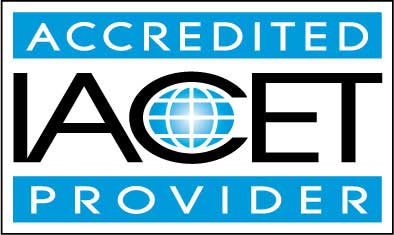 By successfully completing this course, students will be able to:
Describe what aromatherapy is and understand basic aromatherapy techniques.
Describe tools of the trade used for aromatherapy.
Describe essential oils and their use in aromatherapy.
Summarize proper methods for developing essential oil profiles.
Summarize anatomy, physiology, and how these are affected by essential oils.
Summarize blending chemistry techniques.
Identify safety concerns.
Summarize aromatherapy use for the home.
Summarize aromatherapy use in the office, car, and gym.
Summarize aromatherapy use for animals.
Demonstrate mastery of lesson content at levels of 70% or higher.
Assessment Guide
| Assessment | Points |
| --- | --- |
| Lesson 1 Assignment | 25 points |
| An Introduction | 5 points |
| Lesson 1 Exam | 10 points |
| Lesson 2 Assignment | 25 points |
| Lesson 2 Exam | 10 points |
| Lesson 3 Assignment | 25 points |
| Lesson 3 Exam | 10 points |
| Lesson 4 Assignment | 25 points |
| Lesson 4 Exam | 10 points |
| Lesson 5 Assignment | 25 points |
| Lesson 5 Exam | 9 points |
| Lesson 6 Assignment | 25 points |
| Lesson 6 Exam | 9 points |
| Lesson 7 Assignment | 25 points |
| Lesson 7 Exam | 9 points |
| Lesson 8 Assignment | 25 points |
| Lesson 8 Exam | 10 points |
| Lesson 9 Assignment | 25 points |
| Lesson 9 Exam | 10 points |
| Lesson 10 Assignment | 25 points |
| Lesson 10 Exam | 10 points |
| Lesson 11 Assignment | 25 points |
| Lesson 11 Exam | 10 points |
| Lesson 12 Assignment | 25 points |
| Lesson 12 Exam | 9 points |
| The Final Exam | 118 points |