Excel 2016 Advanced Skills Course
With most software programs on the market today, you can thrive with just a basic knowledge of the tools and options built into the individual program. However, that is not necessarily true when it comes to Excel 2016.
Excel is a complex, yet easy-to-use spreadsheet program that contains a multitude of much-needed tools with very advanced options. While it's true that you can create an attractive spreadsheet and use simple formulas in Excel with very little experience, that is just the tip of the iceberg when it comes to what Excel can truly do. In order to be able to successfully use the program to create spreadsheets, enter data, and maintain that data, you must have more than basic knowledge. This course gives you the advanced skills you need to be able to fully use the program.
This course is for the intermediate student who has already mastered the basic skills needed to use Excel 2016 and wants to gain more advanced skills to put to work in a business environment or for personal use. This course goes in-depth, using step-by-step instructions to teach advanced techniques to broaden all students' knowledge and use of the program.
In this course, you will learn how to:
· Create outlines in Excel
· Create your own templates
· Work with sparklines
· Create and manage scenarios
· Use Goal Seek and Solver
· Create, manage, and format pivot tables and pivot charts
· Use the Excel mathematical functions
· Create and write complex formulas
· Perform data lookups
· Create and use IF statements
· Use Excel's data functions
· Create and use data validation rules
· Apply custom and prebuilt conditional formatting
· Work with functions to manipulate strings of text and data
· Create and use macros
· Troubleshoot and audit formulas
· Create pivot tables and pivot charts
· Use queries to import external data
· Import and clean data
· Link and consolidate worksheets and workbooks
· Troubleshoot errors
· And more
This advanced Excel course is designed for the intermediate Excel user who desires to learn more advanced skills. The topics covered in this course will give each student the knowledge and practice to be able to use Excel in a business setting or for advanced personal use.
This course makes the assumption that all students have at least a basic working knowledge of Excel and have mastered the basic skills required to:
Create, name, save, and work with worksheets and workbooks
Work with, edit, and format cells, rows, and columns
Create basic formulas and calculations
Understand the role of functions in Excel, as well as mathematical operators
Understand absolute vs. relative cell references
Have basic knowledge of the What-If Analysis
Create, sort, and filter lists
If you are not a regular Excel user, it is important that you take the time to brush up on your basic Excel skills before continuing with this course. Although our Excel 2016 basic course is not a mandatory prerequisite, it is recommended that you complete that course prior to starting advanced Excel 2016 training if you do not have a working knowledge of the topics listed above.
Completely Online
Self-Paced
Printable Lessons
Full HD Video
6 Months to Complete
24/7 Availability
Start Anytime
PC & Mac Compatible
Android & iOS Friendly
Accredited CEUs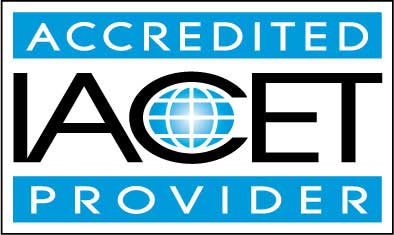 By successfully completing this course, students will be able to:
Define outlines, custom views, and templates in Excel 2016.
Describe mathematical functions.
Describe data functions.
Describe data lookups.
Demonstrate usage of the if function.
Describe manipulating text.
Demonstrate conditional formatting.
Describe working with sparklines.
Describe linking to and consolidating worksheets.
Summarize importing and cleaning data.
Demonstrate creating Pivot Tables.
Demonstrate creating and using PivotCharts.
Demonstrate using the What-if Analyses
Demonstrate using the Goal Seek and Solver
Describe working with macros.
Demonstrate mastery of lesson content at levels of 70% or higher.
Assessment Guide
| Assessment | Points |
| --- | --- |
| Lesson 1 Assignment - Introduction | 1 points |
| Lesson 2 Assignment | 1 points |
| Exam 2 | 10 points |
| Lesson 3 Assignment | 1 points |
| Exam 3 | 9 points |
| Lesson 4 Assignment | 1 points |
| Exam 4 | 10 points |
| Exam 5 | 10 points |
| Exam 6 | 10 points |
| Lesson 7 Assignment | 1 points |
| Exam 7 | 10 points |
| Exam 8 | 10 points |
| Lesson 9 Assignment | 1 points |
| Exam 9 | 10 points |
| Exam 10 | 10 points |
| Lesson 11 Assignment | 1 points |
| Exam 11 | 10 points |
| Exam 12 | 10 points |
| Exam 13 | 10 points |
| Exam 14 | 10 points |
| Lesson 15 Assignment | 1 points |
| Exam 15 | 10 points |
| Exam 16 | 10 points |
| Exam 17 | 10 points |
| Lesson 18 Assignment | 1 points |
| Exam 18 | 10 points |
| Lesson 19 Assignment | 1 points |
| Exam 19 | 10 points |
| Exam 20 | 10 points |
| Exam 21 | 10 points |
| Lesson 22 Assignment | 1 points |
| Exam 22 | 10 points |
| The Final Exam | 105 points |