Online Class: Crystal Reports
This course is for anyone who wants to learn Crystal Reports. It doesn't matter if you already have experience with Crystal Reports or are a complete newbie to the software.
---

$
70.00
no certificate
- OR -
$
95.00
with CEU Certificate*
Start Right Now!
$95.00
(with CEU Certificate)
---
Taking multiple courses? Save with our
platinum program
.
18

20

481

Students

have taken this course

10

1.0
Mastering Crystal Reports: Transforming Data into Insightful Visual Narratives
In today's data-driven era, the ability to transform a colossal amount of raw information into meaningful insights is an indispensable skill. Crystal Reports, designed by SAP, emerges as a powerful beacon in this realm, allowing you to effortlessly craft comprehensive reports that breathe life into your data. Operating smoothly on the Windows platform, this ingenious tool unlocks the potential of various data sources, weaving them into coherent narratives that resonate with the audience's need for clarity and insight.
Why Choose This Course?
Universality: Whether you're an adept professional or a beginner just setting foot into the world of data representation, this course is tailor-made for you. We embark on a journey from the rudiments to the nuances, ensuring a holistic grasp of Crystal Reports.

Versatility: With Crystal Reports, the spectrum of report types you can generate is expansive. Be it succinct list reports, analytical financial summaries, personalized customer letters, or even intricate mailing label reports, the possibilities are boundless.

Comprehensive Curriculum: Our structured course layout systematically guides you through the labyrinth of functions and features, ensuring that every facet of Crystal Reports becomes second nature to you.
What Awaits You:
Diverse Data Connections: Learn the art of seamlessly integrating with varied data sources, from the ubiquitous Excel spreadsheets to intricate Oracle or MySQL databases.

Design Dynamics: Grasp the techniques of adding tables, views, and other data-related objects to crystallize your reports.

Report Refinement: Dive into the aesthetics and structuring of reports, mastering the skills of alignment, formatting, and customizations that amplify data comprehension.

Enhancing with Elements: Augment your reports with special data fields, non-data objects, and compelling charts, adding depth and dimension to your presentations.

Data Deep Dive: From sorting and filtering to organizing content into structured groups, the course will unravel strategies to manage data in a more meaningful manner.

In-depth Insights: Delve into advanced functionalities such as creating parameter fields, harnessing formula fields, and intricately linking multiple tables to unveil deeper insights from your data.

Distribution Dynamics: Beyond creation, learn the intricacies of exporting and sharing your reports, ensuring your insights reach the desired audience in the format they prefer.
Empower Your Reporting Journey:
In a world where data reigns supreme, the ability to interpret and present it cogently is a prized asset. Crystal Reports stands as a testament to this paradigm, and our comprehensive course is your gateway to mastering this tool.
Join us in this transformative journey, and equip yourself with the prowess to not just understand data but to make it tell a story, to make it matter. It's not just about creating reports; it's about crafting narratives that inform, inspire, and influence. Let's begin this journey of discovery together.
Completely Online
Self-Paced
Printable Lessons
Full HD Video
6 Months to Complete
24/7 Availability
Start Anytime
PC & Mac Compatible
Android & iOS Friendly
Accredited CEUs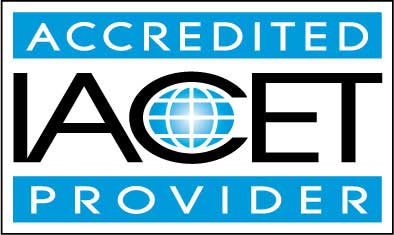 Lesson 1: Introduction to Crystal Reports
The data that Crystal Reports gathers can be used in a multitude of report types, including list reports, mailing label reports, customer letters, financial analysis, activity and even summaries, et cetera. Additional lesson topics: Learning SAP Crystal Reports Made Easy; First Steps in SAP Crystal Reports; Why Use Crystal Reports?
11

Total Points
Lesson 1 Video
Lesson discussions: Reasons for Taking this Course
Complete Assignment: Course Introduction and Goals
Assessment: Exam 1
Lesson 2: Getting Started in Crystal Reports
Crystal Reports does not allow you to enter data into the program. All data used to create reports with the program must be from other data sources, such as databases or Excel spreadsheets. Additional lesson topics: Creating Custom Crystal Reports Tutorial
10

Total Points
Lesson 2 Video
Assessment: Exam 2
Lesson 3: Learning the Basics of Crystal Reports
The design of your report begins with the way you set up your page. The way you set up your page will define the paper size, the orientation, the units of measurement, and the margins. Additional lesson topics: Sections
9

Total Points
Lesson 3 Video
Assessment: Exam 3
Lesson 4: Applying Formatting to a Report
Earlier in this course, we told you that each row of data in your report makes up one Details section in your report. This means if you have 100 rows of data, you have 100 Details sections. Additional lesson topics: Examples of Crystal Reports
10

Total Points
Lesson 4 Video
Assessment: Exam 4
Lesson 5: Special Data Fields
Special data fields are pre-built fields with values in them. Additional lesson topics: Insert Special Fields in Crystal Reports- Tutorial; Hiding a data field in SAP Crystal Reports
10

Total Points
Lesson 5 Video
Assessment: Exam 5
Lesson 6: Non-Data Objects
In this lesson, we're going to show you how to customize and even personalize your reports by adding text and images. Additional lesson topics: Crystal Reports Tutorial Inserting Pictures Training Tutorial
10

Total Points
Lesson 6 Video
Assessment: Exam 6
Lesson 7: Sorting Data
Whenever you add a field to a report, the records in that field appear in the order that they were inserted into the database. When you sort data in a report, you put it in a custom order so you can better analyze and find the data you need. Additional lesson topics: How to Sort and Group Records in Crystal Reports
10

Total Points
Lesson 7 Video
Assessment: Exam 7
Lesson 8: Filtering Data
When you filter data, you establish filter criteria just as we did when we sorted data. Additional lesson topics: Using the Select Expert
10

Total Points
Lesson 8 Video
Assessment: Exam 8
Lesson 9: Grouping Data
Throughout this lesson, we will discuss how to create groups and how to use them to organize and navigate through your report. Additional lesson topics: How to Use Grouping in Crystal Reports; Crystal Reports: how to have multiple groups at the same level?; Grouping by week, month, quarter or other period
10

Total Points
Lesson 9 Video
Assessment: Exam 9
Lesson 10: Adding Data Summary Fields
You can add formulas in Crystal Reports to calculate values and summarize your data Additional lesson topics: Crystal Reports – Summary Data Report; Subtotal and grand total in crystal report for .net
10

Total Points
Lesson 10 Video
Assessment: Exam 10
Lesson 11: Working with Parameter Fields
The parameter field serves as a live filter that enables the user to see the data that meets the criteria that he/she selects. Additional lesson topics: Adding parameters to crystal reports
10

Total Points
Lesson 11 Video
Assessment: Exam 11
Lesson 12: Working with Formulas
In this lesson, we are going to focus on learning all about formulas, starting with the basics and moving into the more advanced. Additional lesson topics: Formula Field in Crystal Report; Crystal Reports : Create a conditional formula
10

Total Points
Lesson 12 Video
Assessment: Exam 12
Lesson 13: Inserting a Chart into a Report
A chart is simply a visual representation of data. Crystal Reports gives you the ability to insert various types of charts into your reports using data that you specify.
10

Total Points
Lesson 13 Video
Assessment: Exam 13
Lesson 14: The Report Wizard
So far in this course, we've only discussed how to create a blank report – or a report from scratch. However, you can also use the Standard Report Wizard to create a report. Additional lesson topics: Using the Reports Wizard in Crystal Reports ; Crystal Reports Tutorial Using the Report Wizards Business Objects Training
10

Total Points
Lesson 14 Video
Assessment: Exam 14
Lesson 15: Formatting the Different Sections of Your Report
Let's take a break from learning the ins and outs of Crystal Reports and have a little fun with formatting. Additional lesson topics: Repeating Group header on each page in crystal reports; how to make dynamic page header in crystal reports
10

Total Points
Lesson 15 Video
Assessment: Exam 15
Lesson 16: About Linking Data Tables
A join is an operation that's performed to connect two or more database tables based on columns that match in each table. Additional lesson topics: Linking Tables; Crystal Reports Tutorial: Using Multiple Linked Tables in Crystal Reports
10

Total Points
Lesson 16 Video
Assessment: Exam 16
Lesson 17: Exporting and Distributing Reports
When you export a report, you are exporting it from Crystal Reports and putting it into a different format.
10

Total Points
Lesson 17 Video
Assessment: Exam 17
Lesson 18: Managing All Your Reports
You can always create a folder on your computer that specifically contains your reports. You can even create subfolders to help organize the reports according to the data they contain.
99

Total Points
Lesson 18 Video
Lesson discussions: Course Completion Poll: Your Thoughts; Course Comments; Program Evaluation Follow-up Survey (End of Course)
Assessment: Exam 18
Assessment: Final Exam
By successfully completing this course, students will be able to:
Describe what Crystal Reports is and what it can do for you.
Summarize formatting techniques in Crystal Reports.
Identify special data fields in Crystal Reports.
Identify non-data object in Crystal Reports.
Summarize sorting data techniques in Crystal Reports.
Summarize filtering data techniques in Crystal Reports.
Summarize grouping data techniques in Crystal Reports.
Summarize adding data summary fields in Crystal Reports.
Summarize working with parameter fields.
Summarize working with formulas, charts, and the report card wizard.
Summarize exporting and distributing reports.
Demonstrate mastery of lesson content at levels of 70% or higher.
Additional Course Information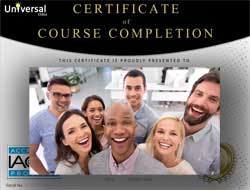 Document Your Lifelong Learning Achievements

Earn an Official Certificate Documenting Course Hours and CEUs
Verify Your Certificate with a Unique Serial Number Online
View and Share Your Certificate Online or Download/Print as PDF
Display Your Certificate on Your Resume and Promote Your Achievements Using Social Media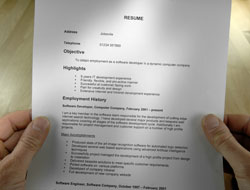 Course Title:
Crystal Reports
Lessons Rating:
4.7 / 5 Stars (319 votes)
Languages:
English - United States, Canada and other English speaking countries
Availability:
This course is online and available in all 50 states including: California, Florida, Georgia, Illinois, New York, Pennsylvania, Ohio, Texas, and Washington.
Last Updated:
September 2023
Course Type:
Self-Paced, Online Class
Grading Policy:
Earn a final grade of 70% or higher to receive an online/downloadable CEU Certification documenting CEUs earned.
Assessment Method:
Lesson assignments and review exams
Course Fee:
$95.00 U.S. dollars
Choose Your Subscription Plan