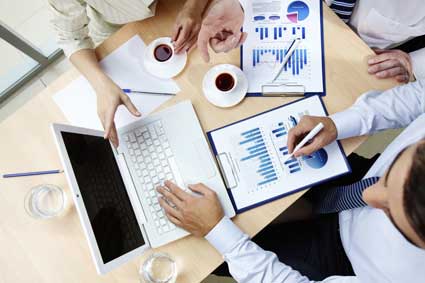 It's inevitable that any productivity tool needs to give users the ability to share files. Files can be in the form of a link to a cloud storage account or a file uploaded directly to a Slack server. Slack provides features that make it easy for server users to share files. Files can be shared either privately in a direct message or in a channel where others can download them. Users can also set notifications that let them know when certain keywords are posted so that they know when files are shared in a Slack channel.
What Type of Files Can Be Uploaded?
With so much technology available to individuals and corporations, you could have several different files uploaded to your Slack server. Slack supports several file types including standard images. Users can also link videos that can be viewed directly from the link displaying the video content and play buttons in Slack.
Slack supports any file that can be uploaded in a web browser. It does have a layer of security that triggers and disallows malicious content posted in a channel. However, simple file uploads are allowed including cloud content such as Dropbox or Google Drive documents. The following is a short list of files that can be uploaded to Slack:
PDF
XLSX / XLS
DOCX / DOC
PPTX / PPT
TXT
JPG / JPEG
PNG
GIF
BMP

The above file extensions are just a few types that can be uploaded to Slack. They do not include links to cloud documents, but applications that create documents in the cloud use links to direct users to their content. When a user clicks the link, the document opens in the default browser on the user's device. Any permission issues and restrictions are executed in the browser, but Slack will display a preview of the content in the channel where the file link was posted.

Uploading a File to a Slack Channel

All messages are posted in Slack channels, so before you upload a file be sure that it's the channel with users that should be able to download it. You can delete messages that you accidentally send to the wrong channel, but any users that see the file posted can download it before you get a chance to delete the message. To upload a file, Slack provides an icon next to the message input text box. Regardless of the channel that you are in, the icon is always present.

When you click the icon, a menu of options displays. One of these options is "Your Computer." Click it and you will see the common "Open" dialog window prompting you to choose a file from your local drive.

Any file available from the "Open" dialog window can be uploaded to your Slack server. This means that files stored on a network drive and available from your local computer can also be uploaded to your Slack server. After you choose a file, a new configuration window opens. This configuration window sets up the way the file will display in the Slack channel.

The icon that displays under the summary text box at the top shows you the file's name. Taking a quick look at this file name ensures that the right file will be uploaded to Slack and avoids costly mistakes of uploading a sensitive or private document instead. Notice that under the chosen file is a link labeled "Add file." Clicking this link will again open a dialog window where you can choose an additional file to upload. Using this feature, you can upload several files at once instead of uploading them one by one.

If you want to send a message that explains the file being uploaded, the top message box is where you enter it. This message appears at the top of the link where users can download the file. You can input instructions on how to work with the file, explain the information contained in the file, or just leave a message that lets readers know that the file can be downloaded.

The "Share with" dropdown displays the channel you're currently in by default. You can change this channel in the dropdown to upload the file to an alternative channel. After you finish choosing file configuration options, click the "Upload" button, and the file is sent from your computer to the Slack channel.

For large files, it might take a few minutes to upload them to the Slack server. When you upload a file, you store a copy of it on your Slack server cloud space. If you don't have enough space to store the file, you will not be able to successfully upload it to the server. In this case, you can upgrade your server account to allow more cloud storage capacity for uploaded files.

Notice in the channel that the message configured is shown at the top of the file link. The file's title is displayed to the right of an icon that indicates what type of file has been shared in the channel. In this example, a Microsoft Word document was uploaded to the server. The icon indicates that the file is a Microsoft Word document, so users know what type of file they will be downloading should they click the link. Users need the appropriate software to open shared Slack documents unlike reading files in a cloud environment.

The above instructions are just one way you can upload and share a document in a Slack channel. The alternative is to copy and paste a document from your local drive and paste it to the Slack server. Right clicking any file on your local drive and selecting "Copy" from the context menu will save it to your Windows clipboard. Right click the message text box in any Slack channel and select "Paste." This selection will take a copy of the file from your Windows clipboard and post it to your Slack channel. Before the file is posted to the Slack channel, you are given the option to post text that describes the file just like the text that described the file posted in the previous example.

Sharing a Cloud Document

When users work in a cloud environment, they often use cloud documentation. Several platforms offer a way for users to create spreadsheets and word processing documentation in a browser so that anyone can read, edit and organize them. The advantage of these documents is that users do not need any expensive software installed on the local device to view and change the content. In Slack, you can share these documents using a link to the document.

Just like an uploaded physical file, Slack will display an excerpt and preview of the file's title and content. The first step is to log into your cloud document environment to get the link to share the file. In this example, a Google Doc will be shared in Slack. The Google Doc is stored in a Google Drive cloud location, which is where users will access and view the file.

Copy the link from your browser, and then paste it into the Slack channel message text box. When you paste the link into the Slack channel message, Slackbot scans the link to detect what type of document was posted to the server. Since this is a Google Drive link, Slackbot detects it and sends you a message in the channel.

Notice at the top of the Slackbot name and icon, Slack indicates that the message is only visible to you by labeling it "Only visible to you." Any time Slackbot sends you a message as you work with the Slack and run into different issues that you could need help with.

Since Slackbot detects that the link is a Google Drive document, you receive a message prompting you to connect the cloud app to your Slack server. You have three options indicated by the buttons that display below the message. You can also ignore the message, but Slackbot will ask you again when you post another Google Doc link.

Linking a Google Drive account to your Slack server installs another app onto your Slack server. With free subscriptions, you only have a limited number of apps that can be added to the Slack server. If you no longer want to get these messages from Slackbot, you can stop them from being sent by clicking the "Don't Ask Again" button. This button will dismiss the messages sent for Google Drive links.

You might want to consider adding the Google Drive app to Slack in the future, and you can continue receiving reminders by clicking the "Not Now" button. This button will dismiss the current message, but the next time that you post a Google Drive link, Slackbot will send the same message asking if you want to install the app to your Slack server.

Should you decide to link Google Drive to your Slack server, click the "Connect" button in the Slackbot message. Just like connecting Gmail to Slack, Slack first needs permission before it can get access to your server. Clicking "Connect" will redirect you to a screen where Google notifies you about the permissions that Slack wants to access. Always pay attention to the permissions that an application wants from your accounts, because too much access gives the developer the ability to control your accounts or retrieve personal information from your important accounts.

The screen that asks for access is the same across all applications that use third-party tools for authentication. Any permission to access private account information must be indicated in this message for users to be given the option to accept or reject the request.

Google Drive asks for permission to see, edit, create and delete files on Google Drive, and the application can see your history and records of changes to files. Should you change your mind due to the level of access needed by the Slackbot account, you can always click the "Cancel" button and reverse the installation and stop Slack from having access to your Google Drive account.

If you decide to give Slack access to your Google Drive account, click the "Allow" button to allow the link between Slack and Google Drive. By giving permission to Slack, you can get preview information about the document link anyone posts in a Slack channel. This information also helps you search files posted in a Slack channel. Any content posted to a channel helps you archive and search it should you need to return to it later.

Click the "Allow" button to see the results of adding the app to your Slack server. Now that the app is added to Slack, you can see a preview of a document that's added to a channel without clicking the link. This addition to your Slack server also gives users the ability to quickly find previous documents linked in a channel. For productivity, searching documents using keywords and other search term phrases makes it easier for users to find the messages that contain documents needed to perform any day-to-day tasks. Instead of searching a drive or storage device, users can search archived Slack messages using search terms that would otherwise be unavailable with other applications both web-based and mobile device interfaces.

Working with files and Slack is the perfect way to streamline your productivity when users must share numerous file types from various locations. Slack supports many different file types, so users are free to copy and paste any number of files to a Slack channel. Once a file is shared, it's available to any user who has access to the Slack channel, which means instead of emailing dozens of users, you can share a file with only a few clicks of the mouse to hundreds of users with access to the Slack channel. Just like many other productivity features, sharing files is another convenient way for users to quickly keep up with communication and share important documents without any hassles or hurdles.