Social anxiety disorder is a mental health condition that affects millions of people all over the world. It can affect them in every aspect of their lives, often on levels that those unfamiliar with the condition realize. Living with social anxiety and helping others who have it requires you to have the proper knowledge to do so. This course will serve as an instructional guide for navigating life with social anxiety for those with social anxiety, their supporters, and their treatment providers. Some of the topics included in this course are:
What Is Social Anxiety? Many people misunderstand what social anxiety is, even though it is one of the most common conditions in the United States. This course seeks to introduce people to the basics of social anxiety. From there, it will expand on aspects such as the differences between shyness and social anxiety and what conditions can a person also have that affects the condition.
The Causes of Social Anxiety - Social anxiety, despite what people may think, is a real condition that does have underlying causes as to why it develops. The causes for social anxiety are many, and the often explain why some people develop it and others don't. In the course, the different causes of social anxiety will be discussed, as well as how they can affect the condition later on.
How To Treat and Live with Social Anxiety - Living a normal life is possible when you have social anxiety. Extensive research into the condition and years of treating it have determined what works and what doesn't. This course will cover several different treatment options that are available for those with social anxiety. It will also discuss the tools and strategies that are at your disposal and how a person can use them to live with their social anxiety.
Completely Online
Self-Paced
6 Months to Complete
24/7 Availability
Start Anytime
PC & Mac Compatible
Android & iOS Friendly
Accredited CEUs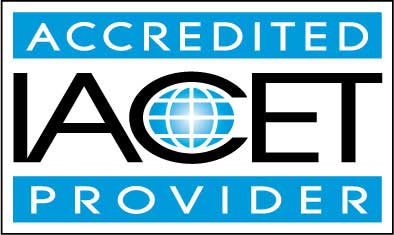 By successfully completing this course, students will be able to:
Define what social anxiety is.
Recognize shyness and social anxiety.
Define the causes of social anxiety.
Summarize sensitivity and social anxiety.
Describe social anxiety and rejection.
Describe methods for creating social confidence.
Determine knowing who you are.
Describe what you can do to improve issues involving Social Anxiety.
Determine taking bold actions you can take to improve social anxiety issues.
Demonstrate mastery of lesson content at levels of 70% or higher.
Assessment Guide
| Assessment | Points |
| --- | --- |
| Why this Course? | 1 points |
| Quiz 1 | 50 points |
| Quiz 2 | 50 points |
| Quiz 3 | 50 points |
| Quiz 4 | 50 points |
| Quiz 5 | 50 points |
| Quiz 6 | 50 points |
| Quiz 7 | 50 points |
| Quiz 8 | 45 points |
| Quiz 9 | 50 points |
| Quiz 10 | 50 points |
| Quiz 11 | 50 points |
| Quiz 12 | 50 points |
| Final Exam | 250 points |