Hypnosis involves the practice of methodically slowing down and relaxing the body's systems until the mind reaches a state of relaxation, or light trance, which allows it to readily accept beneficial suggestions.
In this course we will review hypnosis as it pertains to unwanted habits, both physical and emotional, enhancement of skills, and improving our lives, in general. Included are instructions on how to plan your sessions, how to lead yourself into a state of deep relaxation, and come up again when you are ready. You will also learn to "script" your hypnosis sessions, by carefully crafting affirmations that go to the heart of whatever you want to work on in your life. Also provided are sample scripts to help you learn how to devise your own, as well as a worksheet form for planning out your sessions.
The underlying motivation for this work is to replace and reframe negative thinking with constructive, positive thoughts and beliefs through relaxing the body into the alpha state, and suggesting succinct, positively worded ideas while the mind is open and vulnerable to suggestion.
We call this course "Reshaping Your Reality With Self-Hypnosis" because, once your thinking begins to change with the help of these lessons, your life experiences will begin to change. Dive in, have fun, and learn a new approach to life.
Completely Online
Self-Paced
Printable Lessons
Full HD Video
6 Months to Complete
24/7 Availability
Start Anytime
PC & Mac Compatible
Android & iOS Friendly
Accredited CEUs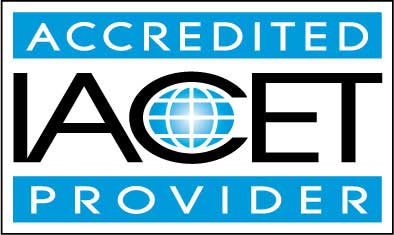 By successfully completing this course, students will be able to:
Define self hypnosis.
Summarize important things to know about self-hypnosis.
Describe preparing for the process.
Define what a self hypnosis script is.
Build your own self-hypnosis plan.
Define receptivity.
User self hypnosis scripts, test their effectiveness, and then record your script.
Demonstrate mastery of lesson content at levels of 70% or higher.
Assessment Guide
| Assessment | Points |
| --- | --- |
| An Introduction | 5 points |
| Lesson 1: History of Hypnotherapy | 20 points |
| Lesson 1: Reshaping Your Reality With Self-Hypnosis | 10 points |
| Lesson 2: Advantages of Self-Hypnosis | 25 points |
| Lesson 2: Important Things to Know About Self-Hypnosis | 10 points |
| Lesson 3: Basic Structure of the Self-Hypnosis Session | 25 points |
| Lesson 3: Preparing for the Process | 10 points |
| Lesson 4: Sample Scripts of Self-Hypnosis | 25 points |
| Lesson 4: Learning About Scripts | 10 points |
| Lesson 5: Self-Hypnosis Script Worksheet | 20 points |
| Lesson 5: Building Your Own Self-Hypnosis Plan | 5 points |
| Lesson 6: Methods to Relax Body | 20 points |
| Lesson 6: Receptivity | 10 points |
| Lesson 7: Recording Self-Hypnosis | 20 points |
| Lesson 7: Recording Your Script | 10 points |
| Lesson 8: Sample Scripts | 25 points |
| Lesson 8: Completed Scripts; Specific Issues | 10 points |
| Lesson 9: Uses of Hypnosis: Case Studies | 20 points |
| Lesson 9: Activity | 25 points |
| Lesson 9: Other Potential Uses for Hypnosis | 10 points |
| Lesson 10: Cautions for Hypnosis | 20 points |
| The Final Exam | 45 points |