We're sorry, this course is
not open for enrollment.
1.6 CEUs :: 16 Contact Hours :: Self-Paced :: Instructor Support :: 6 Month Subscription
Course Description
We're excited to now provide an intermediate to advanced proofreading and copyediting course for students who have requested more in-depth information about these fields. This self-paced class is geared for those people with little or no experience in these fields but who have a really good grasp of grammar, syntax, punctuation and spelling. Freelance editors and proofreaders are used not only by book publishers, but also by newspapers, magazines, government agencies, printing companies, large corporations, and internet journals, manuals, newsletters and blogs. Technology is currently changing the proofreader's and copyeditor's requirements and that's why this course will not only cover the basic skills and procedures but will also provide an understanding of computer applications within the publishing industry (i.e. copyediting software, editing electronically without software, and MS Tracking changes).

For those of you who have a passion for grammar and punctuation, and an eye for finding errors, find out how you might turn your talents into money as a copyeditor and/or proofreader.
---
* Instantly download, print, and share your CEU Certificate at course completion (additional shipping/handling charges apply for hard copy delivery). UniversalClass™ offers many wonderful learning tools including an online portfolio service that manages all your course completions and CEUs.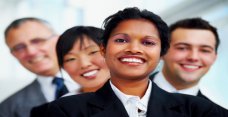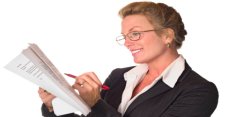 Request More Information

Have a question? Contact us for more information.
Course Lessons
Lesson 1: What Is Proofreading?

A good editor understands what you're talking and writing about and doesn't meddle too much. Irwin Shaw

Lesson 2: What Is Copyediting?

Copyediting is a diverse field that can be very rewarding, challenging and lucrative for a person who enjoys working with the written word.

Lesson 3: Dealing With Errors

As a copyeditor and proofreader, you will be dealing with many different errors. In this lesson, you will get a refresher on the most common types of errors that you will see as an editor.

Lesson 4: Copyediting Symbols

Most likely you will be doing most of your editing on the computer, so putting in computer notations to determine what a writer has to do will be covered here, but you may also be editing paper, which means you will have to write on a piece of paper.

Lesson 5: Style Sheets

One of the most important things to do when you are copy-editing is to create a style sheet. A style sheet is extremely important when you want to keep a piece of writing, no matter what it is, consistent.

Lesson 6: Copyediting Specialties

Copyeditors can work in a variety of different industries and each industry will require different skills in copyediting.

Lesson 7: Proofing Magazines and Newspapers

In the previous lesson, we touched briefly on what copyeditors and proofers do when editing magazines and newspapers. In this lesson, we will delve much further into this important and highly profitable field of copyediting.

Lesson 8: Copyediting Software

As with anything, there are easy ways to do things thanks to technology and copyediting software is no different.

Lesson 9: Editing Electronically Without Software

There are several reasons to why you would edit something electronically.

Lesson 10: MS Tracking Changes

One of the most important tools you have at your disposal with editing electronically is tracking changes.

Lesson 11: Translation Copyediting

One of the most profitable areas to be a copyeditor is being a translation copyeditor.

Lesson 12: Subjective Elements in Copyediting

A skill that a copyeditor must have is to be able to take the subjective element of a piece of writing and keep it in its current form.

Lesson 13: Dealing With Footnotes

As a copyeditor, something you need to be concerned with is footnotes.

Lesson 14: Employment as a Copyeditor

Through all of the learning and lesson, the end result is always the same. You want to get a job as a copyeditor. Well, that is what this lesson is all about and by the end of it; you will know exactly what you need to do to become a copyeditor.

Lesson 15: Copyediting Exercises

This last lessons contains some copyediting exercises.
Related Courses