Online Class: Middle and High School Bullying
This course takes an in-depth look at both bullies, and their victims, bullying prevention strategies, bullying intervention, cyberbullying, bullying and disabilities, why we must do something, and teen psychology.
---

$
70.00
no certificate
- OR -
$
95.00
with CEU Certificate*
Start Right Now!
$95.00
(with CEU Certificate)
---
Taking multiple courses? Save with our
platinum program
.
12

14

881

Students

have taken this course

4

0.4
It is estimated that every day in America there are 160,000 students that stay home from school out of fear of bullying. Clearly this is a problem that impacts our schools, communities, and the future of our country, as many of those students who are bullied may go on to have low self esteem, drop out of high school, or even commit suicide. The solution to this problem facing our nation is in education. It starts with you, and it starts by taking this course to learn everything you can about middle to high school bullying.
This course you can help you learn what you can do to help prevent, and even eliminate bullying at your school, in your community, and beyond. This comprehensive course will share with you some of the tragic stories that have made the headlines regarding bullying. Through these stories you will learn about what bullying is, how often it happens, how far of a reach the problem is, and who the bullies are.
This course takes an in-depth look at both bullies, and their victims, bullying prevention strategies, bullying intervention, cyberbullying, bullying and disabilities, why we must do something, and teen psychology. You will also learn about how peers can be a powerful tool in helping to address the problem through such programs as peer advocacy and teen court. This course will help you gain an understanding of middle to high school bullying from everyone: the bully, the victim, the parents and the teachers. This course is ideal for teachers, high school students, parents, and anyone who wants to make a difference in the lives of the youth in their community, and nation.
Course Motivation
Tween and teen bullying has become a problem that has reached alarming levels. While some people claim that teasing, and even bullying, among middle and high school students has always been around, others claim it's gotten worse. Some people would argue that it's gotten much worse, and if we don't as a society begin to do something about it, we are raising a generation of people who will live with the consequences that bullying behavior brings about.
There are a lot of consequences that the nation is facing when it comes to bullying at the middle and high school level. One scan of the weekly news highlights from around the nation will yield stories, most of them somber ones that tell the dark tales of teens and tweens being bullied to the brink.
Take, for example, Rachel Ehmke, Joel Morales, and Whitney Kropp. All three of these people were bullied in their middle and high schools and were pushed to the edge. Rachel, a seventh-grader from Minnesota who had been bullied for a while, hanged herself because she couldn't get the bullying to stop, despite her parents and the school believing that she was working through the bullying issues. Joel, a 12-year-old boy from East Harlem also hanged himself because of the bullying he was enduring at school.
Whitney Kropp's story ends on a happier note. From Michigan, others in her high school would bully her, and they pulled a prank that almost led to her death. As a joke, they voted her to be on the homecoming court for their school. She contemplated suicide over the bullying prank, but her family convinced her instead to take a different route. They, and others in their small community, supported her in standing up to the bullies by taking the honor of participating in that homecoming court at the festivities. She took the role on the homecoming court, made headlines around the nation, and became a role model for standing up to bullying. Her story is a happy one, but most bullying stories do not end on such a happy note.
So what is it that makes tweens and teens engage in bullying behaviors? What makes some kids decide to end their life over the bullying? How do you get a teen like Whitney Kropp to stand up to the bullying and turn it all around? And how do we as a parent, teacher, community, and country, stand up to bullying so that we can protect the youth of our nation? These are the questions that will be answered throughout this course. The answers to these questions can be the difference in how bullying is perceived in your community, handled at your school, and may even be the difference in life or death when it comes to the outcome for the bullied victim. We will look at everything from how bullying is defined, to how peer advocacy can be created, and many issues in between.
What is Bullying?
Although bullying is a term that many people are familiar with, they may not know exactly the term includes. According to the National Institutes of Health (NIH), bullying is behavior that takes place when a person or group repeatedly try to harm someone they perceive as being weaker than they are. Bullying may include teasing, hitting, taunting, name calling, excluding someone, and spreading rumors about someone. Bullying can be both physical and verbal.
Decades ago bullying existed, but it was a term that we didn't hear about nearly as much as today. People used to assume, and many still do, that the behaviors included in bullying are just part of growing up, and that they are something that everyone goes through. This idea can be harmful, especially to those who overlook the dangers involved in bullying. Tweens and teens who are bullied may go on to engage in violent behavior, commit suicide, or may go on to have a variety of social problems as they become adults.
The impact of bullying can be far reaching and last a lifetime. Because of this, it is important that it always be taken seriously and addressed immediately. Bullying is a form of abuse. It is emotional abuse and can lead to both physical and mental health issues.
The Bullying Facts
The term bullying has become well known in recent years. This isn't because bullying wasn't taking place a couple of decades ago, because it was. As people have learned how important an issue it is, they have raise the awareness about it, as well as worked on ways to help people prevent and address it. We hear about it more today because we have better and quicker access to the news stories that ring out from around the nation about bullying.
Bullying is happening more than most parents and teachers would care to believe. It's an ongoing problem that is taking place not only on school grounds, but it also happens in neighborhoods, on playgrounds, and even at the local mall or theater. Bullying even takes place when the victim is spending time with family, or napping on the sofa. This is because cyber-bullying has become a major issue, which we will discuss in Lesson 8.
According to the American Academy of Child & Adolescent Psychiatry, about half of all children are bullied at some point during their school years. The academy also reports that around 10 percent of students are bullied regularly. Additional facts surrounding bullying by the National Association of School Psychologists find that:
Bullying is the most common form of violence that takes place in our country.
Of those who have been bullied, two-thirds feel the school responded poorly to the problem.
They also report that 25 percent of teachers find nothing wrong with bullying or teasing and only end up intervening in around 4 percent of the incidents.
Where it Happens
Bullying most commonly happens on school grounds. But there are other places it can happen, as well. It can happen at home (through cyber-bullying), in the neighborhood, on the school bus, or any place where tweens and teens are meeting up. If they are going to the movies, the mall, or to a community function, it can take place. Once there are a number of tweens and teens gathering in one place there is an increased risk that bullying can happen.
Because bullying today takes place beyond the school grounds, it is important that parents and those in the community also be aware of it and know how to prevent it, as well as to address it if it does happen. Cyber-bullying is a growing trend that has taken some of the bullying outside of the school walls and put it in the hands of the victim, wherever they may be.
That being said, the majority of bullying still takes place on school grounds. As such, the National Crime Prevention Council reports that each day in America, there are 160,000 students who miss school because they fear bullying. This is an issue that is impacting our middle and high school students both at school, and when they are at home.
Completely Online
Self-Paced
Printable Lessons
Full HD Video
6 Months to Complete
24/7 Availability
Start Anytime
PC & Mac Compatible
Android & iOS Friendly
Accredited CEUs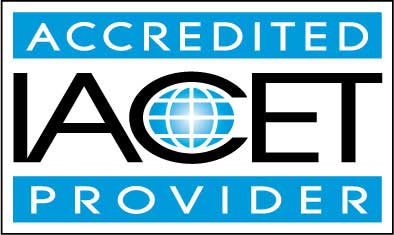 Lesson 1: The Facts on Tween and Teen Bullying
In this lesson you will be introduced to what bullying is and how often it happens.
11

Total Points
Lesson 1 Video
Lesson discussions: Reasons for Taking this Course
Complete Assignment: Motives for Taking this Course
Assessment: Lesson 1 Exam
Lesson 2: The Reach of the Problem
In this lesson you will take a look at how far-reaching bullying is, and how communities are impacted.
10

Total Points
Lesson 2 Video
Assessment: Lesson 2 Exam
Lesson 3: Understanding the Victim
In this lesson we will look at the victims of bullying, including who gets bullied and the risk factors.
10

Total Points
Lesson 3 Video
Assessment: Lesson 3 Exam
Lesson 4: Who Bullies?
In this lesson we will look at who it is that bullies, including how to tell if your child is bullying someone.
10

Total Points
Lesson 4 Video
Assessment: Lesson 4 Exam
Lesson 5: How Parents, Teachers, Communities Can Help
In this lesson we will look at the various ways that parents, teachers and those in the community can help when it comes to bullying.
10

Total Points
Lesson 5 Video
Assessment: Lesson 5 Exam
Lesson 6: Bullying Prevention Strategies
This lesson looks at effective bullying prevention strategies that schools and communities can employ.
10

Total Points
Lesson 6 Video
Assessment: Lesson 6 Exam
Lesson 7: Bullying Intervention
In this lesson we will look at bullying intervention and what can be done to address bullying already taking place.
10

Total Points
Lesson 7 Video
Assessment: Lesson 7 Exam
Lesson 8: Bullying's New Twist
This lesson focuses on high-tech bullying and what can be done about it.
9

Total Points
Lesson 8 Video
Assessment: Lesson 8 Exam
Lesson 9: Bullying and Disabilities
This lesson looks at how bullying impacts those students who have disabilities.
9

Total Points
Lesson 9 Video
Assessment: Lesson 9 Exam
Lesson 10: Why Something Must Be Done
This lesson focuses on why something must be done about bullying.
10

Total Points
Lesson 10 Video
Assessment: Lesson 10 Exam
Lesson 11: Teen Psychology: Understanding Their Thinking
This lesson focuses on teen psychology and why it's so important to the issue of bullying.
10

Total Points
Lesson 11 Video
Assessment: Lesson 11 Exam
Lesson 12: Peer Advocacy
This final lesson looks at the idea of peer advocacy, why it's needed, and how it can be started.
43

Total Points
Lesson 12 Video
Lesson discussions: How would you rate this course?; Program Evaluation Follow-up Survey (End of Course); Course Comments
Assessment: Lesson 12 Exam
Assessment: The Final Exam
By successfully completing this course, students will be able to:
Summarize the facts on tween and teen bullying.
Recognize the reach of the problem of bullying and what to understand regarding the victims.
Determine who bullies and why.
Summarize how parents, teachers, and communities can help.
Describe bullying prevention strategies.
Describe methods for bullying intervention.
Summarize bullying and how it affects people with disabilities.
Describe teen psychology and peer advocacy.
Demonstrate mastery of lesson content at levels of 70% or higher.
Additional Course Information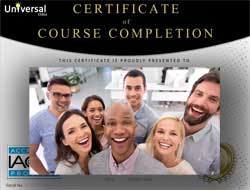 Document Your Lifelong Learning Achievements

Earn an Official Certificate Documenting Course Hours and CEUs
Verify Your Certificate with a Unique Serial Number Online
View and Share Your Certificate Online or Download/Print as PDF
Display Your Certificate on Your Resume and Promote Your Achievements Using Social Media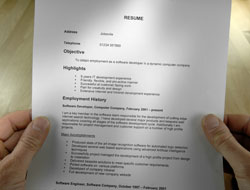 Course Title:
Middle and High School Bullying
Lessons Rating:
4.5 / 5 Stars (1,015 votes)
Languages:
English - United States, Canada and other English speaking countries
Category:
Availability:
This course is online and available in all 50 states including: California, Florida, Georgia, Illinois, New York, Pennsylvania, Ohio, and Texas.
Last Updated:
December 2022
Course Type:
Self-Paced, Online Class
Grading Policy:
Earn a final grade of 70% or higher to receive an online/downloadable CEU Certification documenting CEUs earned.
Assessment Method:
Lesson assignments and review exams
Course Fee:
$95.00 U.S. dollars
Choose Your Subscription Plan
"I really loved each lesson and the entire course has informed me a lot about bullying and its effects. I can put everything I learned into real world situations." -- Carole B.
"Prior to taking this course, I had an opportunity to take the Bullying in Elementary School course. While I already had a foundation, this course of Middle and High School Bullying provided additional insights which helped me understand deeply. I plan on further training and empowering my employees to strengthen awareness. Have a good plan of action for incidental situation is paramount in protecting our children, youth, and teens. The course was well designed, easy to understand, and overall extremely informative. Thank you." -- Glen P.
"Thank you for providing this course. It was useful and I enjoyed learning about bullying." -- Yuko N.
"I think this course should be taught in all schools." -- Kyleigh E.
"The instructor is very nice and knowledgeable." -- Joyce S.