The topic of Angel healing has surged in popularity in recent times as interest in angels grows. Numerous books have been written about this subject. This course gives you an introduction to the basics of angel healing from examining the relationship of angels to human beings, understanding the power of prayer and requests, and learning the various methods of contacting angels. By understanding your own personal connection to angels, you will learn how to connect with angels and call upon them in your times of need.
You will learn about the different Archangels and their purpose. You will learn how to create healing spaces that are inviting and receptive. By working with angels, you will learn how to manifest your own desires and create fulfillment in every aspect of your life. Whether you are looking to heal yourself from a physical injury, repetitive and obsessive thought patterns, or create healing energy for yourself and loved ones, this course will help you learn the techniques that are positive, uplifting, and empowering in your life. You will learn how to access your own creativity and overcome obstacles in your life.
Working and connecting with angels provides you a direct conduit to spiritual growth and development. You will learn how to recognize and pay attention to your thoughts and feelings so that you grow aware of signs from angels. By keeping an angel diary, you will be able to record your experiences. You will also learn how to create loving and positive energy in your home through an angel altar. In this course, you will learn to be receptive and allow yourself to receive divine guidance so that you can connect with your guardian angels and heal yourself and others.
Completely Online
Self-Paced
Printable Lessons
Full HD Video
6 Months to Complete
24/7 Availability
Start Anytime
PC & Mac Compatible
Android & iOS Friendly
Accredited CEUs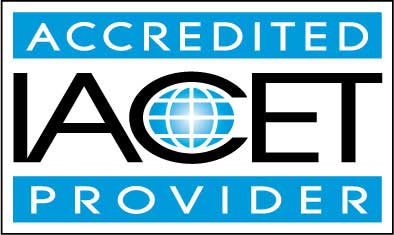 By successfully completing this course, students will be able to:
Identify and describe the appearance of angels throughout history.
Describe the various ways to connect with your own person angels.
Recognize the signs of angels.
Document angel experiences using a diary.
Demonstrate mastery of lesson content at levels of 70% or higher.
Assessment Guide
| Assessment | Points |
| --- | --- |
| An Introduction | 1 points |
| Lesson 1 Exam | 10 points |
| Lesson 2 Exam | 10 points |
| Assignment 3: Getting in Touch | 1 points |
| Lesson 3 Exam | 8 points |
| Lesson 4 Exam | 9 points |
| Assignment 5: Healing Assessment | 1 points |
| Lesson 5 Exam | 10 points |
| Lesson 6 Exam | 9 points |
| Assignment 7: Life's Purpose | 1 points |
| Lesson 7 Exam | 8 points |
| Lesson 8 Exam | 10 points |
| Lesson 9 Exam | 9 points |
| Assignment 10: Creating an Alter | 1 points |
| Lesson 10 Exam | 10 points |
| Assignment 11: Practicing Forgiveness | 1 points |
| Lesson 11 Exam | 10 points |
| Assignment 12: Getting Creative | 2 points |
| Lesson 12 Exam | 9 points |
| The Final Exam | 58 points |