Digital Scrapbooking 101
---

COURSE CLOSED
---
We're sorry, this course is no longer open for enrollment.
13

18

14

1.4
Course Description
Scrapbooks have been part of the American way of life for generations. Most of us were raised with scrapbooks and probably even helped make them as children next to our mother's or grandmother's sides. However, with the advent of the home computer and easy access to the internet, the world of scrapbooks has changed forever.
Digital scrapbooks have blossomed and the trend is growing fast. No longer do you need to store and stash boxes, trays, and files of odds and ends to build your pages. Now, you have an entire craft store right at your finger tips. This course guides you along in the process of learning to use these tools.
You will learn the wonders of digital scrapbook making with the free 30 Day trial of Creative Memories Storybook Creator 4.0 scrapbook making software*. Lessons cover how to upload, crop, and color your favorite family photographs. How to incorporate the magic of text and font, and how to outline and present your story in an exciting and natural flow. Plus much more.
If creating scrapbooks with your computer is what you're looking for, then this course is for you. Easy to follow lessons will take you from ground zero to the finished product in your hands. The best thing is, it's fun and easy. Get started now!
*StoryBook Creator is a PC Program
Completely Online
Self-Paced
Instructor Feedback
IACET CEUs
6 Months to Complete
24/7 Availability
Start Anytime
PC & Mac Compatible
Android & iOS Friendly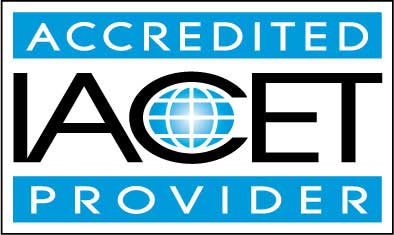 Universal Class, Inc. has been approved as an
Accredited Provider
by the
International Association for Continuing Education and Training
(IACET). In obtaining this approval, Universal Class, Inc. has demonstrated that it complies with the ANSI/IACET Standard which is widely recognized as the Standard of good practice internationally. As a result of their Accredited Provider status, Universal Class, Inc. is authorized to offer IACET CEUs for its courses that qualify under the ANSI/IACET Standard.
Request More Information

Have a question? Check out our
FAQ
or contact us for more information.
Course Lessons
Lesson 1: The Benefits of Going Digital

In this lesson, you will learn the following about Digital Scrapbooking: - It's Easy - Save Money, Space, and Time - Increase Your Artistic Opportunities

Lesson 2 : Booting Up

These are the questions you will find answers to in this lesson: - Which Software - Software Basics/ how to get started

Lesson 3: Page Building Basics

In this lesson you will learn about: - Template Choices - Adding, Deleting, and Changing Pages

Lesson 4: Adding Pictures and Text

In this lesson you will learn about: - Uploading Photos - Framing Photos - Adding Text

Lesson 5: Photo Editing

In this lesson you will learn about: - Cropping Your Photos - Rotating and Zooming - The Quick Fix Tool Box - Convert to Black & White and Sepia - Enhance Color and Light - Use Soft Focus, Blur, and Sharpen

Lesson 6: The Wonderful World of Font

In this lesson, you will learn about: -Preview and select various Font Size and Style -How to Wrap Text -How to Create A Shape with Text -How to Insert a Text Line -How to Insert Fancy Text

Lesson 7: Telling Your Story

In this lesson, you will learn about: - Theme - Style - Creating an Outline - The Cover Photograph - Introducing Your Characters - Your World in Words

Lesson 8: Adding Embellishments

This lesson will demonstrate how to add paper, shapes, embellishments, fancy text, the process of rubber stamping, how to import personal content and other material.

Lesson 9: Options for Your Finished Project

In this lesson you will learn about: - Ordering Your Scrapbook - Converting the Format - Sharing and/or Creating a Slideshow - Printing Yourself - Save Options

Advanced Tools

This lesson will provide numerous video demonstrations on how to use the gradient tool, matting a round photo, using undo and redo, embossing, using edges, and much more.

Gift Ideas and Other Projects

Photo panels, page prints, cards, calendars, wall prints, and other scrapbook projects to make with Storybook.

The Items a Digital Scrapper May Need

In this lesson you'll learn about: - Your Workspace and Computer - Printers - Scanners

The 12 Best Habits for Digital Scrapbookers

In this lesson you will learn: - The Twelve Best Habits for Digital Scrapbookers