Business ethics is an important part of any industry. Students or managers, unfamiliar with many ethical challenges, behaviors, or regulations will find themselves struggling in business industries that include finance, accounting or human resource management, marketing and retail.
Today's managers must necessarily concern themselves with ethical issues, because unethical behavior creates legal risks and damage to businesses as well as employees and consumers. Business ethics have become an integral part of business education in general. A student or manager who is well-versed in ethical behavior in practices, not only in the domestic market but internationally, will find him or herself better prepared to deal with issues or situations that may arise that don't always involve easy answers or decisions.
Each one of us, from the individual consumer to the CEO of an international corporation, is affected in some way by business ethics during the course of his or her life. Therefore, everyone has a stake in the ramifications resulting from unethical business decisions.
This business ethics course offers an introduction into the concept of values, morality, as well as cultural beliefs and upbringing in all areas of business, from consumer rights to corporate social responsibility. Decisions made by shift managers or corporate presidents may affect thousands of individuals or entire communities. Consumers today expect and demand integrity, honesty, and transparency in all levels of their environment. Understanding those expectations is the key to communicating core values and behavior not only to employees, but society in general.
Completely Online
Self-Paced
Printable Lessons
Full HD Video
6 Months to Complete
24/7 Availability
Start Anytime
PC & Mac Compatible
Android & iOS Friendly
Accredited CEUs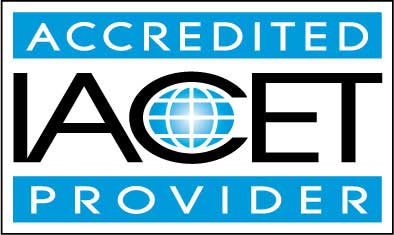 By successfully completing this course, students will be able to:
Define ethics in business and why it is important.
Describe what ethics means in the workplace.
Define corporate responsibility.
Define corporate compliance.
Describe social responsibility.
Describe the impact of ethics in the business.
Compare differences in ethics in the international communities.
Describe consumer rights.
Demonstrate mastery of lesson content at levels of 70% or higher.
Assessment Guide
| Assessment | Points |
| --- | --- |
| An Introduction | 5 points |
| Lesson 1: Business Ethics | 20 points |
| Quiz for Lesson 1: Introduction to Business Ethics | 9 points |
| Lesson 2: Ethics in Business | 25 points |
| Quiz for Lesson 2: Why Are Ethics in Business Important? | 7 points |
| Lesson 3: Ethics in the Workplace | 25 points |
| Quiz for Lesson 3: Ethics in the Workplace | 10 points |
| Lesson 4: United States Federal Sentencing Guidelines | 25 points |
| Quiz for Lesson 4: Corporate Responsibility | 10 points |
| Lesson 5: Department of Labor and Corporate Compliance | 25 points |
| Quiz for Lesson 5: Corporate Compliance | 10 points |
| Lesson 6: Community and Ethics | 25 points |
| Quiz for Lesson 6: Social Responsibility | 10 points |
| Lesson 7: Employee Rights | 25 points |
| Quiz for Lesson 7: The Positive Impact of Ethics in Business | 10 points |
| Lesson 8: International Business Ethics | 20 points |
| Quiz for Lesson 8: Going International | 9 points |
| Lesson 9: Expectations versus Reality | 25 points |
| Quiz for Lesson 9: Consumer Rights | 7 points |
| Lesson 10: Importance of Business Ethics | 20 points |
| Quiz for Lesson 10: Business Ethics and the Financial World | 9 points |
| Lesson 11: Significance of Business ethics | 20 points |
| Quiz for Lesson 11: Final Thoughts on Business Ethics | 10 points |
| The Final Exam | 51 points |