Online Class: Creating WordPress Websites
Learn how to create beautiful and effective websites with WebPress in our online course filled with detailed directions and HD Video
---

$
70.00
no certificate
- OR -
$
95.00
with CEU Certificate*
Start Right Now!
$95.00
(with CEU Certificate)
---
Taking multiple courses? Save with our
platinum program
.
WordPress is a free open source blogging tool and content management system. WordPress can be used to create a traditional blogging site; however, it can also be used to create a standard website for business or personal use. This course focuses on creating websites using WordPress. No previous experience is needed. This course is structured in a way to help all students, regardless of their experience, learn WordPress.
Students will learn how to:
· Set up a domain and hosting account
· Set up a MySQL database on their server
· Install WordPress on the MySQL database
· Plan their website by choosing color schemes, fonts, layouts, and more
· Search for themes in WordPress
· Select, install, and activate a theme
· Add posts to their website
· Create website pages
· Add images, photo galleries, and more
· Create tags for SEO and categories to organize their posts
· Use WordPress as a content management system (CMS)
· Use widgets and plugins
· Create an ecommerce site
· Integrate WordPress with social media
· Customize a WordPress site using PHP, CSS, and HTML
· And more.
Each lesson covers a different aspect of WordPress and contains sections to teach students what they need to know. Step-by-step instructions, along with screenshots and HD video demonstrations, make learning to use WordPress a breeze. By the end of the course, all students will be able to successfully create their own customized and effective website using the information they've learned.
Course Motivation
As one of the oldest and most popular blogging systems on the web, WordPress has grown into an intuitive and feature-rich option for anyone, regardless of experience, who needs a website or blog. Its ease of use stems from its early days, when WordPress was simply a free blog hosting site.
Users could create a blog almost instantly by simply choosing a template – or theme, then populating it with posts. Plug-ins were available to further customize the blog. These plug-ins could be used to integrate WordPress with Twitter or similar sites, as well as add photo galleries and etc.
This plug-in and template system carried over to WordPress websites. This system made it so that anyone with a desire to create a website can do so fairly quickly and easily. Using WordPress themes, users can create a professional website in just a few minutes. Then, using WordPress' abundant tools and features, add content and customization without writing a line of code (if they don't want).
WordPress is open source, meaning the templates (or themes) you use for your blog or website can be customized to your preferences or needs. You can make changes to the code, such as HTML or CSS, without having to worry about copyright issues. Plus, you have access to plug-ins that allow you to add advanced features to your website, such as social media integration, photo galleries, and forms. All you need to do is install them.
Because of its ease of use and built in content management system, WordPress is not only the most popular blogging system on the Internet today; it's also becoming a popular choice for individuals and businesses who want to create professional websites.
About This Course
The lessons in the course are organized by the skill level needed to understand and complete the lessons. They are structured as follows:
Lessons 1-4 are for the beginner WordPress user– or someone who has never used WordPress on their own website before. You will learn how to set up WordPress on your website.
Lessons 5-7 prepare you for designing your website using WordPress. In these lessons, you'll start to plan for your site by learning about layouts, images, and other design aspects.
Lessons 8-11 are for the intermediate WordPress user – or for any student that completed the previous lessons. These lessons will walk you through putting your website together, including choosing a theme and adding content.
Lessons 12 and 13 are for advanced users – or students who have completed all previous lessons. Any student interested in advanced website customization in WordPress will discover these lessons will give you the foundation you need to get started.
At the end of each lesson, you'll find a lesson exercise and assignment to reinforce and quiz you on what you've learned. The course exercises are mandatory. You must complete the exercises in order to successfully complete the course. The lesson assignments are optional; however, they are recommended so that students get to put into practice what they've learned. All students are required to complete all lessons, as well as the required lesson exercises, to pass the course.
NOTE: This course pertains only to WordPress.org, not WordPress.com. WordPress.org offers WordPress themes that you manage on your own website. WordPress.com is the free blog hosting site.
A Brief History of Blogs
Even though this course focuses on website creation using WordPress, it's important to take a look back at WordPress' roots. This will help us gain a basic understanding of how WordPress works and create a foundation for us to build on. It will also help you decide if you want to incorporate a blog into the WordPress website you create.
A blog, or a web log, is an informal discussion found on the Internet. A blog is made up of posts – or entries – that are usually displayed in chronological order. Most blog posts (or entries) are very similar to articles you may read on news sites and the like. Most blogs allow comments so that people who visit and read the blog can enter the discussion and communicate with the author and other readers.
When blogs first started, they were typically created by individuals or small groups of people. In addition, they were usually focused on one topic. For example, a mother may create a blog to keep out-of-town family updated on her children. Someone into politics, antique cars, or books may have created a blog to talk about the things of interest to them. At that time, blogs were more like journals. Sometimes they even seemed like diaries.
However, that all started to change around 2009. Multi-author blogs started to emerge. These blogs had multiple authors and were sometimes created by media outlets, colleges, and even businesses. They became more than just a way to express opinions or share an interest. They became a way to communicate with the world. The media keeps blogs to inform readers of the latest news stories and interact with its readers. Colleges use blogs to relay important information to students and discuss the latest happenings on their campuses.
Business use blogs as a marketing tool. Blogs give businesses a way to educate their customers and potential customers alike on information related to their specific industry. For example, a company that sold skin care products may provide blog posts about how to have healthy skin. Whereas the company could use their website to advertise their products, they could use the blog to "talk to" their customers; thereby, turning themselves into a resource for valuable information, as well as valuable products.
On the Internet today, we crave interaction. Blogs are a huge part of this interaction. As of 2018, there were over 170 million blogs. More importantly, 75.8 million were WordPress blogs. It's safe to say that blogs have become an important method of communication used for both personal and professional reasons. They are also now an integral part of most websites.
Completely Online
Self-Paced
Printable Lessons
Full HD Video
6 Months to Complete
24/7 Availability
Start Anytime
PC & Mac Compatible
Android & iOS Friendly
Accredited CEUs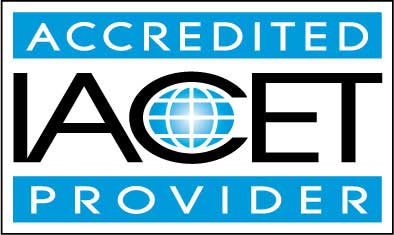 Lesson 1: Introduction to WordPress
WordPress is a free open source blogging tool and content management system. You can use WordPress to create a blogging site where you will create and publish blog posts to share with visitors. However, you can also use WordPress to create a traditional w Additional lesson topics: What is WordPress?; WordPress to Go: How to Build A WordPress Website On Your Own Domain, From Scratch, Even If You Are A Complete Beginner
12

Total Points
Lesson 1 Video
Lesson discussions: Reasons for Taking this Course
Complete: Lesson 1 Assignment
Complete Assignment: An Introduction
Assessment: Lesson 1 Exam
Lesson 2: Gathering the Right Tools for the Job
The preparation we're going to help you with in the next few lessons will save you the time, error, and aggravation that a new user may face when using WordPress for the first time. Additional lesson topics: Coding Basics: A Guide to Choosing Your Optimal Text Editor or IDE
11

Total Points
Lesson 2 Video
Complete: Lesson 2 Assignment
Assessment: Lesson 2 Exam
Lesson 3: Setting up for WordPress
Before you can start creating your WordPress site, you must first acquire a domain and hosting for your site so that WordPress can be installed on your server. Additional lesson topics: 13 Essential Tools to Check Cross-Browser Compatibility; How to Register Your Own Domain Name
11

Total Points
Lesson 3 Video
Complete: Lesson 3 Assignment
Assessment: Lesson 3 Exam
Lesson 4: Installing WordPress
Once you have registered your domain and purchased a hosting plan, you are ready to install WordPress on your server and upload your files. Additional lesson topics: Download WordPress; What is a MySQL Database?
11

Total Points
Lesson 4 Video
Complete: Lesson 4 Assignment
Assessment: Lesson 4 Exam
Lesson 5: Exploring Graphics and Images
Graphics and images are a very important part of your website. In fact, they are a very important part of any website. Additional lesson topics: PhoXo; GIMP; Paint.net
11

Total Points
Lesson 5 Video
Complete: Lesson 5 Assignment
Assessment: Lesson 5 Exam
Lesson 6: Understanding Fonts and Colors
Although content is very important, the way your website looks will determine whether visitors stay to look at the content--or leave your site just as quickly as they can. Additional lesson topics: Free RGB color wheel; Fonts.com this is not a free site
11

Total Points
Lesson 6 Video
Complete: Lesson 6 Assignment
Assessment: Lesson 6 Exam
Lesson 7: Planning the Layout of Your Website
In this lesson, we're going to focus on planning out the important aspects of your site's design. Additional lesson topics: Site Design and Layout; Several Rock Solid Website Layout Examples; How to Set Up A Professional Website Layout Using Wordpress
11

Total Points
Lesson 7 Video
Complete: Lesson 7 Assignment
Assessment: Lesson 7 Exam
Lesson 8: Selecting a Theme for Your Website
In this lesson, we're going to talk about choosing a theme, as well as how to work with the default theme. Additional lesson topics: Widgets in Wordpress; Using themes; How to Install WordPress Themes
11

Total Points
Lesson 8 Video
Complete: Lesson 8 Assignment
Assessment: Lesson 8 Exam
Lesson 9: Adding Content to a WordPress Theme
It's the content that you add to your site that will get your visitors' attention, make them want to read (or watch), and compel them to visit all of your pages. Additional lesson topics: How to Edit Your Wordpress Category Menu
10

Total Points
Lesson 9 Video
Complete: Lesson 9 Assignment
Assessment: Lesson 9 Exam
Lesson 10: Making a Blog Look Like a Website
What if you want your WordPress site to look like a regular, traditional website? We're going to teach you how to do that in this lesson. Additional lesson topics: 10 WordPress Tips to Make Your Blog Look Like a Website for Beginners
10

Total Points
Lesson 10 Video
Complete: Lesson 10 Assignment
Assessment: Lesson 10 Exam
Lesson 11: Exploring WordPress Plugins
You can use a plugin to turn your website into an ecommerce site; to add photo galleries and portfolios; to integrate web forms and social networks; and much more.
11

Total Points
Lesson 11 Video
Complete: Lesson 11 Assignment
Assessment: Lesson 11 Exam
Lesson 12: Exploring the World of Templates
We're going to provide an overview of PHP and MySQL so you gain a basic understanding of both in regards to how they function with WordPress.
11

Total Points
Lesson 12 Video
Complete: Lesson 12 Assignment
Assessment: Lesson 12 Exam
Lesson 13: An Introduction to CSS and HTML
In this lesson, we're going to introduce you to CSS, as well as HTML. This will help you if you want to further customize your website.
70

Total Points
Lesson 13 Video
Lesson discussions: Your Opinion Matters: Course Rating; Program Evaluation Follow-up Survey (End of Course); Course Comments
Complete: Lesson 13 Assignment
Assessment: Lesson 13 Exam
Assessment: The Final Exam
By successfully completing this course, students will be able to:
Describe what WordPress is and what it can do for you.
Identify the right tools for the job.
Demonstrate installing and setting up for WordPress.
Demonstrate graphics and images usage.
Demonstrate fonts and colors usage.
Demonstrate planning the layout of your website and selecting a theme.
Demonstrate adding content to a WordPress theme.
Demonstrate WordPress plugins use.
Demonstrate using templates in WordPress.
Demonstrate mastery of lesson content at levels of 70% or higher.
Additional Course Information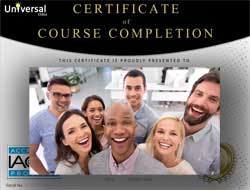 Document Your Lifelong Learning Achievements

Earn an Official Certificate Documenting Course Hours and CEUs
Verify Your Certificate with a Unique Serial Number Online
View and Share Your Certificate Online or Download/Print as PDF
Display Your Certificate on Your Resume and Promote Your Achievements Using Social Media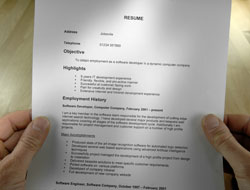 Course Title:
Creating WordPress Websites
Languages:
English - United States, Canada and other English speaking countries
Category:
Availability:
This course is online and available in all 50 states including: California, Florida, Georgia, Illinois, New York, Pennsylvania, Ohio, and Texas.
Last Updated:
September 2022
Course Type:
Self-Paced, Online Class
Grading Policy:
Earn a final grade of 70% or higher to receive an online/downloadable CEU Certification documenting CEUs earned.
Assessment Method:
Lesson assignments and review exams
Course Fee:
$95.00 U.S. dollars
Choose Your Subscription Plan
"As I was taking this course, Word Press, I developed my very first Website, added plug ins, images, and blog posting. I will use this website to further enhance my small business, I sell books, jewelry, photographs and art." -- Amy F.
"Honestly speaking this course is very, very helpful to me and I can't wait to see my first site out there. Finally, I'm so glad that I took this course and is highly recommended." -- Modestus J.
"There is a lot of good information in this course. I learned a lot. Thanks!" -- Pat M.
"I learned a lot more that I thought I could ever know about Word Press." -- Helen M.
"I really enjoyed this course. It was well done and very helpful. Thank you." -- Anna W.
"Thank you for this and all your feedback on each lesson it was great." -- Stephen W.