Today, knowing how to type fast is almost a necessity in the business world. More and more corporate-world employees are being asked to create reports, sales letters, business plans, blogs, web content, forecasts and more. Knowing how to type can save you hours of valuable work time, increasing your productivity.
This course, Typing and Keyboarding for Business Professionals, is entirely self-teaching. Each lesson is short, simple and easy to master, with easy-to-understand text and custom-designed typing drills. Here are some features you will like about this course:
1. Cumulative Reviews: At the end of each lesson, you will be quizzed on the most important points to remember. This will help to reinforce your understanding of those keys before you go on to the new ones.
2. Accuracy and Speed-Building practice: Learning how to type faster means nothing without the accuracy that goes along with it. We've created special practice drills that will help you master both.
3. Learn Business Correspondence Formats: This course helps you learn and understand the correct format and etiquette for the most common letters, documents and notes used when communicating in the business world.
4. Speed and Accuracy Tests: We've provided tests that allow you to see how your words per minute (wpm) rate and your accuracy have improved over the course of the class.
5. Online Typing Aids: To help you continue to practice, we've provided links to several websites offering free typing games and tests.
Completely Online
Self-Paced
6 Months to Complete
24/7 Availability
Start Anytime
PC & Mac Compatible
Android & iOS Friendly
Accredited CEUs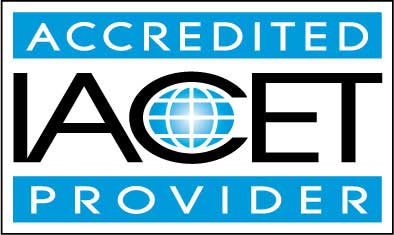 By successfully completing this course, students will be able to:
Identify and use Home Row keys.
Identify and use Top-Row Keys.
Identify and use Bottom-Row Keys.
Identify and use Fourth-Row Number and Symbol Keys.
Identify and use Shift Keys.
Identify and use Enter and Backspace Keys.
Identify and use Tab and Caps Lock Keys.
Master proper finger to key usage.
Demonstrate proficiency through skill drills.
Demonstrate proficiency in sentence and paragraph creation.
Type and format business letters, business memos, personal notes, and emails.
Type and format resumes and application letters.
Demonstrate mastery of lesson content at levels of 70% or higher.
Assessment Guide
| Assessment | Points |
| --- | --- |
| Lesson 1 Assignment A: Practice Exercise 1 | 2 points |
| Lesson 1 Assignment B: Practice Exercise 2 | 2 points |
| Lesson 1 Exam | 9 points |
| Lesson 2 Assignment A: Practice Exercise 1 | 2 points |
| Lesson 2 Assignment B: Practice Exercise 2 | 2 points |
| Lesson 2 Exam | 9 points |
| Lesson 3 Assignment A: Practice Exercise 1 | 2 points |
| Lesson 3 Assignment B: Practice Exercise 2 | 2 points |
| Lesson 3 Exam | 9 points |
| Lesson 4 Assignment A: Practice Exercise 1 | 2 points |
| Lesson 4 Assignment B: Practice Exercise 2 | 2 points |
| Lesson 4 Exam | 10 points |
| Lesson 5 Assignment A: Practice Exercise 1 | 2 points |
| Lesson 5 Assignment B: Practice Exercise 2 | 2 points |
| Lesson 5 Exam | 10 points |
| Lesson 6 Assignment A: Practice Exercise | 2 points |
| Lesson 6 Exam | 10 points |
| Lesson 7 Assignment A: Practice Exercise | 2 points |
| Lesson 7 Exam | 10 points |
| Lesson 8 Exam | 10 points |
| Lesson 9 Assignment A: Practice Exercise | 2 points |
| Lesson 9 Exam | 10 points |
| Lesson 10 Assignment A: Practice Exercise 1 | 2 points |
| Lesson 10 Assignment B: Practice Exercise 2 | 2 points |
| Lesson 10 Exam | 10 points |
| Lesson 11 Assignment A: Practice Exercise 1 | 2 points |
| Lesson 11 Assignment B: Practice Exercise 2 | 2 points |
| Lesson 11 Exam | 9 points |
| Lesson 12 Assignment A: Practice Exercise 1 | 2 points |
| Lesson 12 Assignment B: Practice Exercise 2 | 2 points |
| Lesson 12 Exam | 10 points |
| Lesson 13 Assignment A: Practice Exercise | 2 points |
| Lesson 13 Exam | 9 points |
| Lesson 14 Assignment A: Practice Exercise | 2 points |
| Lesson 14 Exam | 10 points |
| Lesson 15 Assignment A: Practice Exercise | 2 points |
| Lesson 15 Exam | 8 points |
| Lesson 16 Assignment A: Practice Exercise | 2 points |
| Lesson 16 Exam | 9 points |
| Lesson 17 Assignment A: Business Notes Writing | 2 points |
| Lesson 17 Exam | 10 points |
| Lesson 18 Exam | 10 points |
| Lesson 19 Exam | 10 points |
| Lesson 20 Exam | 8 points |