Online Class: Cosmology 101 — A Simple Guide to the Universe
---

$
50.00
no certificate
- OR -
$
75.00
with CEU Certificate*
14

30

754

Students

have taken this course

8

0.8
This course will provide you with a great amount of information about our world, our universe, and beyond our Milky Way. With our guidance, you will be able to investigate many fascinating theories and explore many exciting concepts regarding the history, origin, and evolution of our universe.
In Cosmology 101, you will enjoy learning about a fascinating array of topics, including:

1. Discovering The Early Universe
A Definition – what is Cosmology? Contemplating the early beginnings, The Human Element, Searching both early religion and science for their explanations, The Historical Explanation, The Modern Definition
2. The Origins And Early Days Of Exploration
Seeing our World through the eyes of the Ancients, The Greeks, The Copernican Rebellion, Early Scientific Views, Pythagoras – not only theorems! Wandering stars , Aristotle, Sky Gods, Where was the Sun?
3. Size, Shape & Age Of Our Universe
Observing the heavens, Orbits & Ellipses , The Laws of Motion, Speculating on the Laws of Gravity, The Impact of Newton's theories, Defining our Universe, Bending our Universe – space & time, Colors, The Milky Way, Relativity, Classifying & Contradictions
4. Cosmology Isn't Theology Or Science Fiction Or Even Just Science
Cruising through the alternative theories – various beliefs, Life on earth and beyond, Where, when & how did life begin, Why is our Universe so suited to our Life?, How can we best calculate Life on Earth?
5. Off With A Bang – Possibly Down With A Crunch?
An explanation: Exactly where do Galaxies come from, Is there such a thing as Ancient Radiation?, Radiation Types, What are the Ingredients for an expanding Universe, Big Bang, Big Crunch, Can gravity be reversed?
6. Building Our Own Universe
Creating It Bit By Bit, The Basic Ingredients of our Universe, The Electron, The Atom, Quantum Mechanics, Max Planck, Karl Heisenberg, Antimatter, Particle Accelerators, Quarks
7. Natural Forces And The Role They Play
The Natural Forces, The Weak Force, The Strong Force, Holding it all together , You could 'see' the force everywhere , Particles, Quantum Gravity
8. In The Dark
Dark Matter, WIMPs, MACHOs , Dark Energy, Constants , Gauging the piece of string
9. Is The Universe Really Just A Big Chemistry Set?
The chemicals elements that make up our entire Universe , After the Big Bang, The formation of heavier elements , Chemical barriers
10. Making Stars, Solar Systems & Galaxies - & That's Only A Start!
Stars are born, The Origins of stars and their galaxies, The Star Nurseries, Classifying our stars by their chemical make-up , Supernovae and their types, The Milky Way, The Stories some stars can tell, Black Holes – creating, categorizing, looking inside and breaking through
11. Time Travel
The Past, The Present & The Future , Einstein's work on time, The Speed of Light & can it possibly 'slow down'?, Turning Time Back, Before the Big Bang Is the Universe Infinite?
12. The Greats & What They Have Done For Our World, Our The Universe
Pythagoras, Galileo, Newton, Einstein, Stephen Hawkings
13. The Greatest Cosmological Advances
COBE CERN, Hubble Telescope, WMAP, Keck Telescopes, Others
14. The End
What happens if our Sun burns out? The Big Chill, The Big Crunch, The Big Rip.
Completely Online
Self-Paced
Printable Lessons
Full HD Video
6 Months to Complete
24/7 Availability
Start Anytime
PC & Mac Compatible
Android & iOS Friendly
Accredited CEUs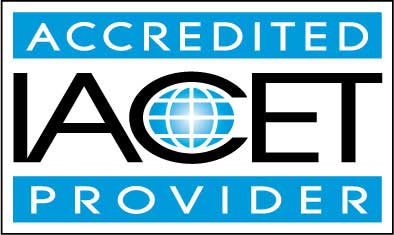 Lesson 1: Discovering the Early Universe
Cosmologists work to understand how the Universe originally came into being, why it looks as it does now, and what the future holds.
34

Total Points
Lesson 1 Video
Lesson discussions: Learning about Cosmology; Reasons for Taking this Course
Complete Assignment: An Introduction
Complete: Lesson 1 Assignment: Defining Cosmology
Assessment: Lesson 1: Discovering the early Universe
/ul>
Lesson 2: The Origins and Early Days of Exploration
With time to observe the heavens, early humanity did come up with some very elaborate, somewhat bizarre, and sometimes even gruesome explanations for why the night sky looks as it does.
30

Total Points
Lesson 2 Video
Complete: Lesson 2 Assignment: Greeks in Cosmology
Assessment: Lesson 2: The origins and early days of exploration
/ul>
Lesson 3: Shape of Our Universe & Introduction to Stars
Ancient Greeks were fascinated by the perfection of the circle and logically held the belief that the planets moved in perfect circular patterns. Additional lesson topics: Star Classification
30

Total Points
Lesson 3 Video
Complete: Lesson 3 Assignment: Laws of Motion
Assessment: Lesson 3: Size, shape & age of our Universe
/ul>
Lesson 4: Cosmology isn't Theology or Science Fiction
Cosmology is a Science and science is all about making testable predictions.
30

Total Points
Lesson 4 Video
Complete: Lesson 4 Assignment: Living Characteristics
Assessment: Lesson 4: Cosmology isn't theology or science fiction – Science is about making testable predi
/ul>
Lesson 5: Off With A Bang
In this lesson we will attempt to address certain elementary questions regarding our being and our surroundings.
30

Total Points
Lesson 5 Video
Complete: Lesson 5 Assignment: Understanding Big Bang
Assessment: Lesson 5: Off with a bang
/ul>
Lesson 6: Building Our Own Universe
The weirdest thing of all about our Universe is that everything in it contains the same basic materials! Or so Scientists believed for centuries.
30

Total Points
Lesson 6 Video
Complete: Lesson 6 Assignment: The Universe's Composition
Assessment: Lesson 6: Building our own Universe
/ul>
Lesson 7: Natural Forces and The Role They Play
What is meant when scientists refer to a 'force?' They have classified every single force in the Universe into one of four groups: electromagnetic, gravity, strong and (the opposite) weak.
30

Total Points
Lesson 7 Video
Lesson discussions: Natural Forces
Complete: Lesson 7 Assignment: The Four Forces
Assessment: Lesson 7: Natural forces and the role they play
/ul>
Lesson 8: In the Dark
The first astronomers were interested in the ocular properties of light, such as how light focuses as it passes through lenses,how it bends and splits through prisms and how it is reflected by things such as mirrors.
30

Total Points
Lesson 8 Video
Complete: Lesson 8 Assignment: Defining Dark Matter
Assessment: Lesson 8: In the dark
/ul>
Lesson 9: Is the Universe Really Just a Big Chemistry Set?
All the "stuff" in this universe contains a large variety of interesting bits and pieces. At a sub-microscopic level, ALL this stuff is made up of combinations of various types of atoms – otherwise called 'chemical elements'.
28

Total Points
Lesson 9 Video
Complete: Lesson 9 Assignment: The Universe's Chemical Elements
Assessment: Lesson 9: In the Universe really just a big chemistry set?
/ul>
Lesson 10: Making Stars, Solar Systems, and Galaxies
It was some hundreds of millions of years after the Big Bang, that the hydrogen and helium which had formed in the early Universe began to aggregate under the pull of gravity. Additional lesson topics: Your Sky Tonight; Star Formation and Evolution
30

Total Points
Lesson 10 Video
Lesson discussions: Naming Stars
Complete: Lesson 10 Assignment: Explaining Stars
Assessment: Lesson 10: Making stars, solar systems & galaxies
/ul>
Lesson 11: Time Travel
Sometimes the more we read and study the less we understand, especially when it comes to something like Time. Questions abound not only about time, but space time and the possibility of time travel. Additional lesson topics: Video on Special Theory of Relativity
29

Total Points
Lesson 11 Video
Complete: Lesson 11 Assignment: Theory of Relativity
Assessment: Lesson 11: Time travel
/ul>
Lesson 12: The Greats & What They Have Done for Our Understanding of the Universe
Just 5 of the great men who have contributed so much to our understanding of the Universe are listed in this lesson; but there are so many more that we could add to this but room (and time) prevents us. Additional lesson topics: More about Hubble
30

Total Points
Lesson 12 Video
Complete: Lesson 12 Assignment: Great Contributions
Assessment: Lesson 12: The greats & what they have done for our understanding of the Universe
/ul>
Lesson 13: The Greatest Cosmological Advances
While it is true that improved human understanding of the origins of the Universe is derived from many different sources there are certain scientific institutions who have influenced Cosmology the most.
29

Total Points
Lesson 13 Video
Complete: Lesson 13 Assignment: Explaining the Hubble Telescope
Assessment: Lesson 13: The greatest cosmological advances
/ul>
Lesson 14: The End
We need to keep in mind that although scientists may very well come up with what sounds, to us, like concepts of what is going to happen in the future - that their thoughts are only 'theories' and not 'certainties.'
95

Total Points
Lesson 14 Video
Lesson discussions: Your Opinion Matters: Course Rating; Program Evaluation Follow-up Survey (End of Course)
Complete: Lesson 14 Assignment: Extreme Changes
Assessment: Lesson 14: The end
Assessment: The Final Exam
/ul>
By successfully completing this course, students will be able to:
Describe the early universe.
Summarize the origins and early days of exploration.
Describe the size, shape and age of the universe.
Summarize the events of the Big Bang.
Describe how the universe was built.
Define natural forces.
Summarize how stars, solar systems and galaxies were formed.
Summarize theories about time travel.
Summarize the greatest cosmological advances and the people who helped discover them.
Demonstrate mastery of lesson content at levels of 70% or higher.
Additional Course Information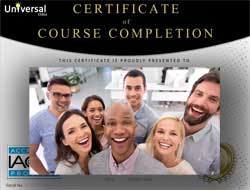 Document Your Lifelong Learning Achievements

Earn an Official Certificate Documenting Course Hours and CEUs
Verify Your Certificate with a Unique Serial Number Online
View and Share Your Certificate Online or Download/Print as PDF
Display Your Certificate on Your Resume and Promote Your Achievements Using Social Media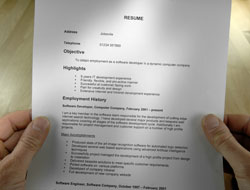 Course Title:
Cosmology 101: A Simple Guide to the Universe
Lessons Rating:
4.6 / 5 Stars (1,091 votes)
Languages:
English - United States, Canada and other English speaking countries
Course Type:
Self-Paced, Online Class
Grading Policy:
Earn a final grade of 70% or higher to receive an online/downloadable CEU Certification documenting CEUs earned.
Assessment Method:
Lesson assignments and review exams
Course Fee:
$75.00 U.S. dollars
Choose Your Subscription Plan
"Really liked the instructor-you can tell he has a sense of humor." -- Louise R.
"This course was put togeather very well....The instructor did a very good job and was very fast on reviewing your work and getting your grade back." -- JOE S.
"The website worked well - better than most. Someone thought carefully and executed well in putting the website together." -- FCraig C.
"The information presented was well done and informative. It created a very good summary of the material and gave a general understanding about the topic." -- Richard S.
"I find the instructor very helpful and prompt in grading assignments and exams and in answering my questions or concerns." -- Jameel M.
"The whole course was helpful." -- Colin P.
"My instructor is excellent. She is very supportive, and quick to reply to queries. It's because of her that I have now enrolled on the Meteorology course." -- Gael M.