Newly Updated to cover Photoshop Elements versions 15, 2018, and 2019!
Photoshop Elements is the consumer-based version of the popular Photoshop program that allows you to store, sort, and edit images and photographs. Photography enthusiasts will love Elements ability to organize images and create albums. Photoshop users will love the wide range of features that allow you to edit and manipulate images just as you would in Photoshop.
Since Elements was designed with the consumer in mind, editing and manipulating photos with Elements is much easier than with Photoshop. Elements is ideal for any budding photography enthusiast -- or for anyone wishing to do organize and edit images with a feature-rich, yet affordable, photo editing program.
This course is designed to teach you how to Photoshop Elements, even if you've never used Elements before. This course begins with navigation and the basic features of the program before delving into more advanced techniques. If you've used past versions of Photoshop Elements, you will get the chance to review features you may have forgotten, improve your skills, and learn the new features Elements offers. For those new to Elements, you will benefit from the step-by-step instructions given in each lesson that make learning the program a snap.
In this course, you'll learn how to:
Navigate the Organizer and Photo Editor
Import images into Elements
Organize your images into catalogs and albums
Sort images in the Organizer
Use the three editing modes in Photo Editor
Apply quick and guided edits to images

Apply fills, strokes, and texts to images
Use the tools in the Expert editing mode to edit and manipulate images
Create layers, shapes, and apply filters to images
Work with lighting, color, contrast and clarity
Create albums, calendars, and other projects
Print, save, and share images
And much more
It doesn't matter if you already use Elements or you're completely new to the software. By the end of this course, you'll know everything about Elements that you need to know to easily organize, edit, print, and share your photos and images.
Completely Online
Self-Paced
Printable Lessons
Full HD Video
6 Months to Complete
24/7 Availability
Start Anytime
PC & Mac Compatible
Android & iOS Friendly
Accredited CEUs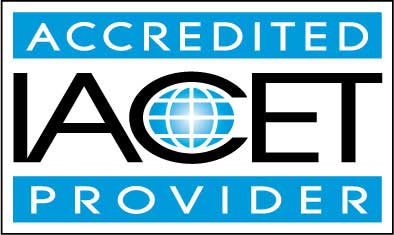 By successfully completing this course, students will be able to:
Summarize what Photoshop Elements is and how you can use it to enhance your pictures.
Demonstrate using the Organizer Workspace, working with images, and creating albums and catalogs.
Demonstrate using different editing modes and using colors.
Demonstrate using painting tools, making selections, filling and stroking
Demonstrate using and managing layers, text, shapes.
Summarize other editing tools you can use.
Demonstrate manipulation of lighting, color, contrast and clarity.
Demonstrate printing, sharing, and creating your Photoshop Elements work.
Demonstrate mastery of lesson content at levels of 70% or higher.
Assessment Guide
| Assessment | Points |
| --- | --- |
| Assignment 1 | 0 points |
| Quiz 1 | 50 points |
| Assignment 2 | 0 points |
| Quiz 2 | 50 points |
| Assignment 3 | 2 points |
| Quiz 3 | 50 points |
| Assignment 4 | 0 points |
| Quiz 4 | 50 points |
| Assignment 5 | 0 points |
| Quiz 5 | 50 points |
| Assignment 6 | 0 points |
| Quiz 6 | 50 points |
| Assignment 7 | 0 points |
| Quiz 7 | 50 points |
| Assignment 8 | 0 points |
| Quiz 8 | 50 points |
| Assignment 9 | 0 points |
| Quiz 9 | 50 points |
| Assignment 10 | 0 points |
| Project 1 | 0 points |
| Quiz 10 | 50 points |
| Assignment 11 | 0 points |
| Quiz 11 | 50 points |
| Assignment 12 | 0 points |
| Quiz 12 | 50 points |
| Assignment 13 | 0 points |
| Quiz 13 | 50 points |
| Assignment 14 | 0 points |
| Quiz 14 | 50 points |
| Assignment 15 | 0 points |
| Quiz 15 | 50 points |
| Assignment 16 | 0 points |
| Quiz 16 | 50 points |
| Assignment 17 | 0 points |
| Quiz 17 | 50 points |
| Assignment 18 | 0 points |
| Quiz 18 | 50 points |
| Assignment 19 | 0 points |
| Quiz 19 | 50 points |
| Assignment 20 | 0 points |
| Project 2 | 0 points |
| Quiz 20 | 50 points |
| The Final Exam | 225 points |