Online Class: Advanced Excel 2016
---

$
60.00
no certificate
- OR -
$
85.00
with CEU Certificate*
22

33

2,721

Students

have taken this course

17

1.7
Excel 2016 Advanced Skills Course
With most software programs on the market today, you can thrive with just a basic knowledge of the tools and options built into the individual program. However, that is not necessarily true when it comes to Excel 2016.
Excel is a complex, yet easy-to-use spreadsheet program that contains a multitude of much-needed tools with very advanced options. While it's true that you can create an attractive spreadsheet and use simple formulas in Excel with very little experience, that is just the tip of the iceberg when it comes to what Excel can truly do. In order to be able to successfully use the program to create spreadsheets, enter data, and maintain that data, you must have more than basic knowledge. This course gives you the advanced skills you need to be able to fully use the program.
This course is for the intermediate student who has already mastered the basic skills needed to use Excel 2016 and wants to gain more advanced skills to put to work in a business environment or for personal use. This course goes in-depth, using step-by-step instructions to teach advanced techniques to broaden all students' knowledge and use of the program.
In this course, you will learn how to:
· Create outlines in Excel
· Create your own templates
· Work with sparklines
· Create and manage scenarios
· Use Goal Seek and Solver
· Create, manage, and format pivot tables and pivot charts
· Use the Excel mathematical functions
· Create and write complex formulas
· Perform data lookups
· Create and use IF statements
· Use Excel's data functions
· Create and use data validation rules
· Apply custom and prebuilt conditional formatting
· Work with functions to manipulate strings of text and data
· Create and use macros
· Troubleshoot and audit formulas
· Create pivot tables and pivot charts
· Use queries to import external data
· Import and clean data
· Link and consolidate worksheets and workbooks
· Troubleshoot errors
· And more
This advanced Excel course is designed for the intermediate Excel user who desires to learn more advanced skills. The topics covered in this course will give each student the knowledge and practice to be able to use Excel in a business setting or for advanced personal use.
This course makes the assumption that all students have at least a basic working knowledge of Excel and have mastered the basic skills required to:
Create, name, save, and work with worksheets and workbooks
Work with, edit, and format cells, rows, and columns
Create basic formulas and calculations
Understand the role of functions in Excel, as well as mathematical operators
Understand absolute vs. relative cell references
Have basic knowledge of the What-If Analysis
Create, sort, and filter lists
If you are not a regular Excel user, it is important that you take the time to brush up on your basic Excel skills before continuing with this course. Although our Excel 2016 basic course is not a mandatory prerequisite, it is recommended that you complete that course prior to starting advanced Excel 2016 training if you do not have a working knowledge of the topics listed above.
Completely Online
Self-Paced
Printable Lessons
Full HD Video
6 Months to Complete
24/7 Availability
Start Anytime
PC & Mac Compatible
Android & iOS Friendly
Accredited CEUs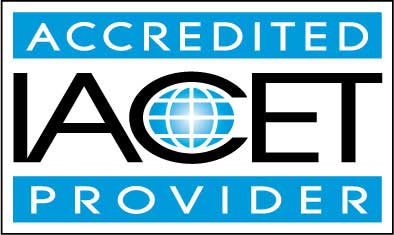 Introduction
Introduction
1

Total Points
Lesson 1 Video
Review Practice Worksheet: CHAR_functions.xlsx
Review 2 Videos: What's New in Microsoft Office Excel 2016?; Compare Excel 2013 to 2016
Take Survey: Reasons for Taking this Course
Complete: Lesson 1 Assignment - Introduction
Lesson 2: Outlines, Custom Views, and Templates
In Excel, outlining gives you the ability to organize large amounts of data.
11

Total Points
Lesson 2 Video
Review 3 Videos: Excel 2016 Tutorial Applying and Removing Outlines Microsoft Training Lesson; Excel 2016: Groups and Subtotals; Excel 2016 Tutorials | How to Create and Use Custom Views
Complete: Lesson 2 Assignment
Complete: Exam 2
Lesson 3: Mathematical Functions
Functions are used to create formulas. In this lesson, we are going to start talking about some of the more basic functions, as well as teaching you to use them.
10

Total Points
Lesson 3 Video
Review Article: Overview of formulas in Excel 2016 for Windows
Review 3 Videos: Advanced Microsoft Excel 2013 Tutorial | AVERAGE, MODE, MEAN, And MEDIAN; How to use the SUM, SUMIF and SUMIFS functions in Excel 2013?; How to use the COUNTIF Function Instead of VLOOKUP in Excel
Complete: Lesson 3 Assignment
Complete: Exam 3
Lesson 4: Data Functions
Data functions give you various ways to search your data.
11

Total Points
Lesson 4 Video
Review 8 Videos: MS Excel Tip - How To Perform Calculations On Time; Excel: How to use the Match Function; Microsoft Excel 2013 - Using Excel's MATCH and INDEX functions; Highline Excel 2016 Class 11: Lookup Functions and Formulas, Comprehensive Lessons, 20 Examples; Excel: The excel ISERROR function; How to use the iferror function for your formulas in Excel; Create a Dynamic Excel Chart Using Offset Function; Using the Cell Function in Excel
Complete: Lesson 4 Assignment
Complete: Exam 4
Lesson 5: Data Lookups
Data lookup is quite simply the process where values in Excel are scanned until certain results are found.
10

Total Points
Lesson 5 Video
Review 4 Videos: Excel Vlookup Tutorial and Example; How to Create lookup tables in Excel; How to use HLOOKUP in Microsoft Excel 2013; IF statements with VLOOKUPs -- Microsoft Excel
Complete: Exam 5
Lesson 6: The IF Function
IF functions can be used to add comments to your data. They can also be used to hide errors in calculations.
10

Total Points
Lesson 6 Video
Review 7 Videos: Excel Tutorial 9 of 25 - Using the IF Formula; Use the IFNA Function in Excel 2013; Nesting IF and AND Functions in Excel; Training: Advanced IF functions in Excel 2013: Nested IF functions - Video 2 of 5; Dates and Comparison Operators in Excel's IF Function; Advanced Microsoft Excel 2013 Tutorial | Display Cell Formulas In Another Cell; Showing Formulas in Cells - Microsoft Excel
Complete: Exam 6
Lesson 7: Manipulating Text
We are going to take this lesson to learn some of the text functions and formulas, then teach you how they are used. More specifically, we will show you how to use them.
11

Total Points
Lesson 7 Video
Review 6 Videos: Tutorial: How to Use the Left and Right Formulas in Excel 2016; CLEAN AND TRIM Functions in Excel; Learn Excel Functions - LEFT, RIGHT, MID and LEN; Excel Lesson 25 - The Concatenate Function; Excel formulas and functions - REPLACE and SUBSTITUTE; 31 Formatting numbers and dates | Excel 2016 Essential Training
Complete: Lesson 7 Assignment
Complete: Exam 7
Lesson 8: Exploring Conditional Formatting
Conditional formatting is another way to visualize your data.
10

Total Points
Lesson 8 Video
Review 2 Articles: How to Use Conditional Formatting in Excel; Quickly Remove Formatting From Your Excel Spreadsheet
Review Video: Excel 2016 from Scratch - Conditional Formatting
Complete: Exam 8
Lesson 9: Working with Sparklines
Sparklines represent data in your worksheet. They show the variations or trends in a section of your data, typically within a row.
11

Total Points
Lesson 9 Video
Review 3 Videos: Excel 2016 Tutorial Changing Color Schemes Microsoft Training Lesson; Excel 2016 Tutorial Modifying Sparklines Microsoft Training Lesson; Creating Excel 2013 Sparklines chart
Complete: Lesson 9 Assignment
Complete: Exam 9
Lesson 10: Linking To and Consolidating Worksheets
Consolidating means to combine or summarize data from two or more worksheets.
10

Total Points
Lesson 10 Video
Review 3 Videos: Create formula with external references in Excel; Excel 2016 Tutorial Arranging Open Workbook Windows Microsoft Training Lesson; Locate and Change Excel Pivot Table Data Source
Complete: Exam 10
Lesson 11: Importing and Cleaning Data
Excel gives you several methods to import different types of files that contain your data.
11

Total Points
Lesson 11 Video
Review 2 Videos: Import Bank Transactions into QuickBooks from QBO, QIF, CSV, and PDF Bank Statements; Excel 2016 Tutorial | How To Find and Remove Duplicates Records
Complete: Lesson 11 Assignment
Complete: Exam 11
Lesson 12: Pivot Tables
A pivot table is a tool that you can use to summarize data when you have a lot of it in a worksheet.
10

Total Points
Lesson 12 Video
Review 5 Videos: Data Structure for Pivot Tables; Excel Pivot Tables, Charts and Dashboards - Excel 2016, 2013 and 2010; How to Create an Interactive Excel Pivot Chart; Selecting, Copying, Moving, Clearing, Deleting a Pivot Table; How to Sort data in a Pivot Table or Pivot Chart
Complete: Exam 12
Lesson 13: Continuing to Work with PivotTables
PivotTables are an invaluable tool in Excel because they give you a way to summarize data; however, they also give you a way to look at the exact data that you need.
10

Total Points
Lesson 13 Video
Review 4 Videos: Excel Tip Split Pivot Table Filters Into Multiple Columns; Excel total: Subtotals and grand totals in a pivot table; Create Excel Pivot Table Calculated Field With a Count; How to Connect Slicers on EXCEL Dashboards with Multiple Charts/Tables/Graphs
Complete: Exam 13
Lesson 14: PivotCharts
A PivotChart is like a PivotTable in that it summarizes the data from a worksheet.
10

Total Points
Lesson 14 Video
Review 3 Videos: How to Create an Interactive Excel Pivot Chart; Excel 2016 Tutorial Formatting the Chart and Plot Areas Microsoft Training Lesson; interactive charts in Excel - filtering with chart's column selection
Complete: Exam 14
Lesson 15: The What-if Analyses
A what-if analysis lets you explore possibilities by entering possible values into the same equation so you can see the possible outcomes in the cells of your spreadsheet.
11

Total Points
Lesson 15 Video
Review Video: Excel 2010: What-If Analysis
Complete: Lesson 15 Assignment
Complete: Exam 15
Lesson 16: Goal Seek and Solver
Goal Seek determines what value needs to be in an input cell to achieve a desired result in a formula cell. Solver determines what values need to be in multiple input cells to achieve a desired result.
10

Total Points
Lesson 16 Video
Review 3 Videos: Excel 2016 from Scratch - What-If-Analysis C/1, Goal Seek and Scenario Manager; Installing Excel's Solver Add-In; Using Solver with Excel 2016 for Linear Optimization Problems
Complete: Exam 16
Lesson 17: The Analysis ToolPak
The Analysis ToolPak is an add-in, just like Solver is an add-in, that provides various methods of analysis.
10

Total Points
Lesson 17 Video
Review 4 Videos: How to Install the Data Analysis ToolPak in Microsoft Excel; Two-Way ANOVA with Replication using Excel 2016 Data Analysis Tools; How to Compute Variance and Covariance in Excel : Advanced Microsoft Excel; How to perform Fourier Analysis in Excel 2013
Complete: Exam 17
Lesson 18: All About Data Validation
Data validation in Excel allows you to define what type of data should be entered into a cell and allows you to prevent invalid data from being entered.
11

Total Points
Lesson 18 Video
Review 3 Videos: Excel Data Validation to limit data input options; How to Find Where a Formula Containing an Invalid Reference Is in Excel : Using Microsoft Excel; Excel : Data Validation and Drop Down Lists
Complete: Lesson 18 Assignment
Complete: Exam 18
Lesson 19: Using Get & Transform to Perform Queries
You can also import data from other databases into Excel 2016, as we mentioned in the last lesson. Get & Transform is a tool you can use to do this.
11

Total Points
Lesson 19 Video
Review 6 Videos: Using Get and Transform to Perform Queries; How To Summarize Data in Excel Using Get and Transform - Power Query; How to transfer data from one workbook to another automatically using Excel VBA; How to Link Excel 2010 Worksheet to Another Workbook; How to import data from a Text file into Excel.; Performing Web Queries in Excel
Complete: Lesson 19 Assignment
Complete: Exam 19
Lesson 20: Troubleshooting and Auditing in Excel 2016
Excel 2016 gives you the tools to help you efficiently audit and troubleshoot your workbooks and data.
10

Total Points
Lesson 20 Video
Review 4 Videos: Excel 2016 Tutorial Error Checking Microsoft Training Lesson; EXCEL - DISPLAYING FORMULAS AND ERROR CHECKING; How to Use Trace in Excel; Excel 2016 Tutorial Using the Watch Window Microsoft Training Lesson
Complete: Exam 20
Lesson 21: Exploring Macros in Excel 2016
A macro is a series of instructions or commands that can be triggered by a keyboard shortcut, button in the toolbar, or by an icon that you can stick in a worksheet.
10

Total Points
Lesson 21 Video
Complete: Exam 21
Lesson 22: Continuing to Work with Macros
We are going to continue to explore macros in this lesson and learn more about creating and working with them.
116

Total Points
Lesson 22 Video
Take Poll: End of Course Poll
Take Survey: Course Comments
Take Survey: Program Evaluation Follow-up Survey (End of Course)
Complete: Lesson 22 Assignment
Complete: Exam 22
Complete: The Final Exam
By successfully completing this course, students will be able to:
Define outlines, custom views, and templates in Excel 2016.

Describe mathematical functions.

Describe data functions.

Describe data lookups.

Demonstrate usage of the if function.

Describe manipulating text.

Demonstrate conditional formatting.

Describe working with sparklines.

Describe linking to and consolidating worksheets.

Summarize importing and cleaning data.

Demonstrate creating Pivot Tables.

Demonstrate creating and using PivotCharts.

Demonstrate using the What-if Analyses

Demonstrate using the Goal Seek and Solver

Describe working with macros, and

Demonstrate mastery of lesson content at levels of 70% or higher.
Additional Course Information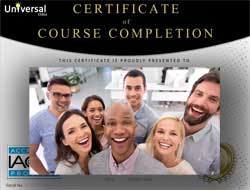 Document Your Lifelong Learning Achievements

Earn an Official Certificate Documenting Course Hours and CEUs
Verify Your Certificate with a Unique Serial Number Online
View and Share Your Certificate Online or Download/Print as PDF
Display Your Certificate on Your Resume and Promote Your Achievements Using Social Media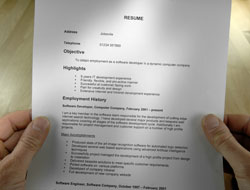 Course Title:
Advanced Excel 2016
Lessons Rating:
4.6 / 5 Stars (1,671 votes)
Languages:
English - United States, Canada and other English speaking countries
Category:
Course Type:
Computer Skill (Self-Paced, Online Class)
Grading Policy:
Earn a final grade of 70% or higher to receive an online/downloadable CEU Certification documenting CEUs earned.
Assessment Method:
Lesson assignments and review exams
Duration:
Continuous: Enroll anytime!
Choose Your Subscription Plan