This course is designed for beginner artists who have an interest in learning how to draw or sketch -- or simply want to improve their skills. It covers the tools you'll need to draw and also provide plenty of exercises to practice drawing using different techniques and styles. It will cover drawing people, places, things, and even abstract concepts. For best results, we highly recommended that you take your time going through this course.
It's easy to get excited and flip through the pages, just to see what we'll teach you to draw next. However, you'll miss out on the overall purpose of this course if you do. Learning to draw is a process, even if it is a fun one. In this course, you're going to learn the processes and techniques that gave rise to some of the most talented artists in the world. What you're going to learn over the fifteen lessons will be in-depth, professional information. It can be comparable to signing up for an art class at a large university.
You're going to learn about:
· The tools artists use to draw
· Textures and how to create them
· Drawing flowers and trees
· Drawing people
· And much, much more!
That said, don't expect to be a master artist after you finish this course. Instead, expect to have the knowledge and training you need to continue to draw and learn to bring the scenes you see in your daily life to paper. You'll be able to draw whatever you see, and you'll have the knowledge to perfect the image. So, sit back and relax. You're not going to be judged or graded on your skill. The only grade you'll receive will be based upon your comprehension of the techniques and information we present. Your skill is something that will improve over time, and you'll be able to refer to this course whenever you want in the future.
Completely Online
Self-Paced
Printable Lessons
Full HD Video
6 Months to Complete
24/7 Availability
Start Anytime
PC & Mac Compatible
Android & iOS Friendly
Accredited CEUs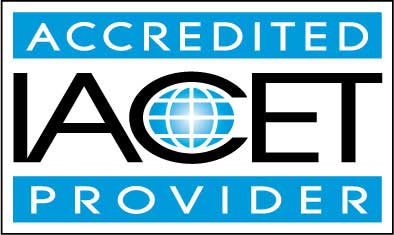 By successfully completing this course, students will be able to:
Identify the tools you'll need -- and how to use them.
Identify things you can draw.
Demonstrate drawing lines.
Demonstrate drawing lights and shadows.
Demonstrate shading techniques.
Demonstrate texture use in drawing.
Demonstrate drawing perspectives.
Summarize composition and planning drawings.
Demonstrate drawing memories.
Demonstrate drawing a still life.
Demonstrate drawing trees, flowers, and animals.
Demonstrate drawing people.
Demonstrate mastery of lesson content at levels of 70% or higher.
Assessment Guide
| Assessment | Points |
| --- | --- |
| An Introduction | 5 points |
| Lesson 1 Assignment | 25 points |
| Lesson 1: Introduction to Drawing | 8 points |
| Lesson 2 Assignment | 25 points |
| Lesson 2: The Tools You'll Need -- and How to Use Them | 10 points |
| Lesson 3 Assignment | 25 points |
| Lesson 3: Looking at Things You Can Draw | 10 points |
| Lesson 4 Assignment | 25 points |
| Lesson 4: Seeing the World as an Artist | 10 points |
| Lesson 5 Assignment | 25 points |
| Lesson 5: Drawing Lines | 10 points |
| Lesson 6 Assignment | 25 points |
| Lesson 6: Lights and Shadows | 10 points |
| Lesson 7 Assignment | 25 points |
| Lesson 7: Shading | 9 points |
| Lesson 8 Assignment | 25 points |
| Lesson 8: Texture | 10 points |
| Lesson 9 Assignment | 25 points |
| Lesson 9: Perspectives | 10 points |
| Lesson 10 Assignment | 25 points |
| Lesson 10: Composition and Planning Drawings | 10 points |
| Lesson 11 Assignment | 25 points |
| Lesson 11: Drawing Memories | 10 points |
| Lesson 12 Assignment | 25 points |
| Lesson 12 Exercise | 7 points |
| Lesson 13 Assignment | 25 points |
| Lesson 13 Exercise | 7 points |
| Lesson 14 Assignment | 25 points |
| Lesson 14 Exercise | 10 points |
| Lesson 15 Assignment | 25 points |
| Lesson 15 Exercise | 10 points |
| The Final Exam | 44 points |