How can you make a significant difference in your organization? One way is to be part of a project that improves the company's performance or launches it in a new direction. The business analyst (BA) plays a key role in the development and execution of company projects. Maybe it's a new product launch or a change to a more efficient software package. The BA is responsible for gathering input, analyzing the needs of the project, documenting the criteria to be met, sharing information among project team members and presenting findings to company executives.
This course will provide a solid foundation for a career in business analysis. We explore the strategy, phases, components and process a BA uses to develop a project. From conducting an enterprise analysis to assessing the solution's implementation, you will learn the basics of how to manage the process and determine the appropriate parties to be involved.
We look at project requirements (the needs that must be fulfilled to complete the initiative), how to develop a communications plan, distributing work responsibilities, creating a business model and more. The course finishes with a discussion about tasks that the BA encounters when the solution is put into place. When you are finished, you'll have a broad understanding that can launch your career in business analysis.
Completely Online
Self-Paced
Printable Lessons
Full HD Video
6 Months to Complete
24/7 Availability
Start Anytime
PC & Mac Compatible
Android & iOS Friendly
Accredited CEUs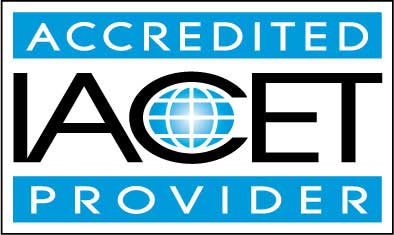 By successfully completing this course, students will be able to:
Summarize the job and career highlights of being a business analyst.
Describe the purpose of enterprise analysis and the processes and activities involved.
Identify stakeholders, define role responsibilities, describe work division, manage information flow, and transfer knowledge.
Describe the methods used for gathering requirements from stakeholders.
Describe the elicitation methodologies.
Describe the responsibilities in communicating project requirements.
Describe the solution assessments and validation processes involved in delivering a final project.
Demonstrate mastery of lesson content at levels of 70% or higher.
Assessment Guide
| Assessment | Points |
| --- | --- |
| An Introduction | 1 points |
| Lesson 1 Assignment | 10 points |
| Quiz for Lesson 1 - A Career in Business Analysis | 8 points |
| Lesson 2 Assignment | 10 points |
| Quiz for Lesson 2 - Enterprise Analysis: Part One | 8 points |
| Lesson 3 Assignment | 10 points |
| Quiz for Lesson 3 - Enterprise Analysis: Part Two | 8 points |
| Lesson 4 Assignment | 2 points |
| Quiz for Lesson 4 - Enterprise Analysis: Part Three | 7 points |
| Lesson 5 Assignment | 10 points |
| Quiz for Lesson 5 : Requirements Planning and Management: Part One | 9 points |
| Lesson 6 Assignment | 10 points |
| Quiz for Lesson 6 - Requirements Planning and Management: Part Two | 10 points |
| Quiz for Lesson 7 - Requirements Planning and Management: Part Three | 10 points |
| Quiz for Lesson 8 - Requirements Elicitation: Part One | 8 points |
| Quiz for Lesson 9 - Requirements Elicitation: Part Two | 8 points |
| Quiz for Lesson 10 - Requirements Analysis & Documentation: Part One | 7 points |
| Lesson 11 Assignment | 10 points |
| Quiz for Lesson 11 - Requirements Analysis & Documentation: Part Two | 10 points |
| Lesson 12 Assignment | 10 points |
| Quiz for Lesson 12 - Requirements Communication | 7 points |
| Quiz for Lesson 13 - Solution Assessment and Validationac | 9 points |
| The Final Exam | 50 points |