Online Class: OS X Yosemite
In this course, you will learn to navigate and use OS X Yosemite and so much more.
---

$
70.00
no certificate
- OR -
$
95.00
with CEU Certificate*
Start Right Now!
$95.00
(with CEU Certificate)
---
Taking multiple courses? Save with our
platinum program
.
Mastering OS X Yosemite: Harnessing the Power and Elegance of Apple's Modern OS
Welcome to the comprehensive guide on OS X Yosemite—the epitome of elegance, sophistication, and user-centric design rolled into a powerful operating system. Released on June 2, 2014, by the tech giant Apple, this version of OS X seamlessly blends intuitive design with high-tech features, elevating your Mac experience to an unparalleled zenith. Whether you own a MacBook, iMac, or any Mac device that aligns with the specifications, OS X Yosemite can be yours for the taking, available free of charge at the Apple App Store.
A Fresh, Modernized Experience: With its sleek and modern interface, OS X Yosemite not only stands out aesthetically but also offers an unrivaled user experience. This course is your golden ticket to delving deep into this intricate yet accessible operating system. Equip yourself with the knowledge and skills to:
Engage Seamlessly: Learn the intricacies of the OS X Yosemite interface, ensuring you move effortlessly through your device.
Efficient File Management: Master the art of handling files, folders, and icons, revolutionizing your organizational skills.
Discover with Ease: Utilize the prowess of Spotlight, Finder window, and the Dock to search and access anything on your Mac with lightning speed.
Dive into Entertainment: Unravel the vast world of the App Store and iTunes, accessing a plethora of apps, music, movies, and more.
Advanced Features: From the heads-up program switcher to FireWire or Thunderbolt disk mode, elevate your Mac's functionality.
Multimedia Mastery: Dive into QuickTime to record, edit, and play movies, or use the built-in utilities to record and play sounds.
Deep Dive into OS X Yosemite: Go beyond the basics with an in-depth exploration into the system's underlying features:
Application Universe: Understand the vast world of programs and applications, including Cocoa and Carbon programs.
Optimized Organization: Familiarize yourself with Mission Control, Dashboard, and other tools designed to streamline your user experience.
Stay Notified: Dive deep into Notifications, the Notification Center, and never miss an important alert.
Robust Safety Protocols: Learn about Gatekeeper, Firewall, and privacy shields, ensuring your Mac is always safeguarded.
Digital Communication: Make the most of the Mail app, Messages app, and more to stay connected effortlessly.
Advanced Utilities: From printing intricacies, working with fonts, utilizing Keychain and Password Assistant, to exploring Time Machine, iCloud Backup, and iCloud Drive, get an all-encompassing knowledge of OS X Yosemite's capabilities.
Future-Ready with Integrated Tech: Explore groundbreaking features like Hotspot, AirDrop, Handoff, and the revamped Safari web browser, all designed to keep you ahead of the curve.
With our meticulously curated course, you won't just understand OS X Yosemite—you'll master it. Whether you're a first-time user or an Apple enthusiast, this course promises a transformative journey, enhancing your Mac prowess and ensuring you leverage every feature of this modern OS. Dive in and redefine your Mac experience!
Completely Online
Self-Paced
Printable Lessons
Full HD Video
6 Months to Complete
24/7 Availability
Start Anytime
PC & Mac Compatible
Android & iOS Friendly
Accredited CEUs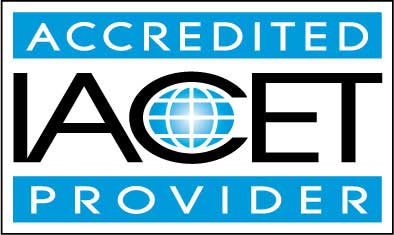 Lesson 1: Introduction to OS X Yosemite
With a redesigned interface, OS X Yosemite gives users a refreshed, modern look, but also more power and ease-of-use than ever before. Additional lesson topics: OS X Yosemite: The Missing Manual Missing Manuals ; Mac OS X Yosemite Introduction Quick Reference Guide Cheat Sheet of Instructions, Tips and Shortcuts
11

Total Points
Lesson 1 Video
Lesson discussions: Reasons for Taking this Course
Complete: Assignment 1
Assessment: Exam 1
Lesson 2: Navigating OS X Yosemite
Whenever you start up your Mac running OS X Yosemite, you will see an Apple logo greet you as the operating system loads. You will also see a progress bar that lets you know how much longer before you're up and running. Additional lesson topics: Nine Finder tips for OS X Yosemite; Mac OS X Yosemite 10.10 Full In-Depth Walkthrough [PART 1]
11

Total Points
Lesson 2 Video
Complete: Assignment 2
Assessment: Exam 2
Lesson 3: Getting Organized in OS X Yosemite
Icons can be found in the Sidebar next to the names of files, folders, locations, etc. Additional lesson topics: Get Organized with Finder Tags
11

Total Points
Lesson 3 Video
Complete: Assignment 3
Assessment: Exam 3
Lesson 4: Search Using Spotlight
In OS X Yosemite, Spotlight is a lot better with a new look and location, plus new data sources apart from your Mac. Additional lesson topics: How to Customize Spotlight Search in Mac OS X Yosemite; Mac Basics: Spotlight helps you find what you're looking for; Super-advanced tips for Mac OS X Yosemite
10

Total Points
Lesson 4 Video
Complete: Assignment 4
Assessment: Exam 4
Lesson 5: The OS X Yosemite Elements
Whether or not the look is better or worse is left up to debate, but learning how to use the features of OS X Yosemite will help you feel more at home with it. Additional lesson topics: Mac OS X Yosemite review: Continuity and WiFi problems mar an otherwise pleasing update
11

Total Points
Lesson 5 Video
Complete: Assignment 5
Assessment: Exam 5
Lesson 6: Working with Programs, Documents, and More in OS X Yosemite
Apple likes to call its programs applications. You can download applications from the App Store. Additional lesson topics: Customize Your Mac OS X Dock With These Hidden Terminal Commands; Complete guide to System Preferences in Mac OS X Yosemite, find the best settings for your Mac; Choose the Application to Open Files in OS X Yosemite
11

Total Points
Lesson 6 Video
Complete: Assignment 6
Assessment: Exam 6
Lesson 7: Exploring Notifications in OS X Yosemite
A notification message is a message you get that lets you know something has occurred, needs to occur, or will occur. Additional lesson topics: 7 Tips for Getting the Most out of OS X Yosemite; OS X Yosemite: Get to Know Notification Center's New Features
11

Total Points
Lesson 7 Video
Complete: Assignment 7
Assessment: Exam 7
Lesson 8: Working with Data in OS X Yosemite
In this lesson, we're going to change direction for a bit and discuss data as it relates to OS X Yosemite.
11

Total Points
Lesson 8 Video
Complete: Assignment 8
Assessment: Exam 8
Lesson 9: Working with Sounds, Videos, and Speech in Yosemite
In this lesson, we are going to discuss everything about the Mac that relates to sound. We're going to talk about playing sounds, editing sounds, play back sounds, and even enable your Mac to read to you. Additional lesson topics: How to Set Up Dictation and Voice Commands in OS X Yosemite; Quicktime
10

Total Points
Lesson 9 Video
Complete: Assignment 9
Assessment: Exam 9
Lesson 10: Disks, iCloud, and Using the Mac with Other Apple Devices
In this lesson, we're going to talk about disks and drives. To liven it up a little, we'll also talk about iTunes at the end. Additional lesson topics: Set up iCloud on all your devices; Apple iCloud Drive explained: What is it and how does it work?
11

Total Points
Lesson 10 Video
Complete: Assignment 10
Assessment: Exam 10
Lesson 11: Using the Mail App for All Your Email Accounts
You can set up the Mail app in OS X Yosemite and use it to send and receive email for all your email accounts, including iCloud, Google, Yahoo!, et cetera Additional lesson topics: Mac Apps Support; Set the default email app and web browser on your Mac
11

Total Points
Lesson 11 Video
Complete: Assignment 11
Assessment: Exam 11
Lesson 12: Safari
Safari is Apple's web browser that comes pre-installed on Apple devices. You can use it to surf web pages, search for information, create bookmarks, and more. Additional lesson topics: Safari Downloads; How to use the Safari web browser on the Mac
11

Total Points
Lesson 12 Video
Complete: Assignment 12
Assessment: Exam 12
Lesson 13: The Messages App
The Messages app is Apple's instant messaging app that comes pre-installed on your Mac computer. Just as with any other instant messenger, such as Yahoo, you can send and receive messages with friends in the privacy of a chat window. Additional lesson topics: Mac Apps Support; OS X Apps
11

Total Points
Lesson 13 Video
Complete: Assignment 13
Assessment: Exam 13
Lesson 14: Working with Printers, Fonts, and Colors
OS X is compatible with most printers on the market today. To print on your Mac, you should be able to prepare your printer, then connect it with your Mac to start printing almost immediately. Additional lesson topics: Get help resolving printer issues on your Mac
11

Total Points
Lesson 14 Video
Complete: Assignment 14
Assessment: Exam 14
Lesson 15: Security
In this day in age where we store everything on our computers, from bank account information to sensitive emails, it's important to be able to protect that data from other users, as well as potential intruders that lurk on the Internet. Additional lesson topics: The Mac Security Blog
11

Total Points
Lesson 15 Video
Complete: Assignment 15
Assessment: Exam 15
Lesson 16: Running Windows on the Mac
You can run Windows 7 or later on your Mac – without having to install windows over Apple's operating system.
86

Total Points
Lesson 16 Video
Lesson discussions: What do you think about this course?; Course Comments; Program Evaluation Follow-up Survey (End of Course)
Complete: Assignment 16
Assessment: Exam 16
Assessment: The Final Exam
By successfully completing this course, students will be able to:
Describe new features of OS X Yosemite.
Describe methods for navigating OS X Yosemite.
Demonstration Search Using Spotlight.
Identify OS X Yosemite Elements.
Describe working with data in OS X Yosemite.
Describe working with sounds, videos, and speech in Yosemite.
Describe using the mail app for all your email accounts.
Describe working with printers, fonts, and colors.
Summarize security settings.
Demonstrate mastery of lesson content at levels of 70% or higher.
Additional Course Information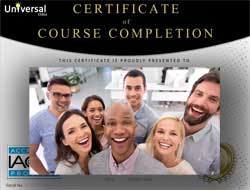 Document Your Lifelong Learning Achievements

Earn an Official Certificate Documenting Course Hours and CEUs
Verify Your Certificate with a Unique Serial Number Online
View and Share Your Certificate Online or Download/Print as PDF
Display Your Certificate on Your Resume and Promote Your Achievements Using Social Media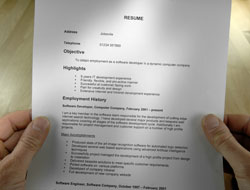 Course Title:
OS X Yosemite
Languages:
English - United States, Canada and other English speaking countries
Availability:
This course is online and available in all 50 states including: California, Florida, Georgia, Illinois, New York, Pennsylvania, Ohio, and Texas.
Course Type:
Self-Paced, Online Class
Grading Policy:
Earn a final grade of 70% or higher to receive an online/downloadable CEU Certification documenting CEUs earned.
Assessment Method:
Lesson assignments and review exams
Course Fee:
$95.00 U.S. dollars
Choose Your Subscription Plan
"It was great." -- Charity O.