Crafting Magical Moments: The Ultimate Guide to Children's Birthday Parties
There's a universal magic in a child's birthday party – the gleaming eyes, the uncontainable laughter, and the heartfelt joy that fills the room. More than just an occasion, it's an experience brimming with memories that last a lifetime. Not just for the children but also for the adults; a child's elation can illuminate even the most mundane moments. Yet, for many parents and caregivers, the challenge begins in the realm of planning: How to orchestrate that unforgettable celebration?
Enter our comprehensive guide: Crafting Magical Moments: The Ultimate Guide to Children's Birthday Parties.
This meticulously curated course is your passport to transforming any children's birthday event into a tapestry of enchantment and delight. We'll be your guide, escorting you step-by-step through the intricacies of party planning. From understanding the profound significance these milestones hold in a child's life to devising a budget that ensures grandeur without breaking the bank.
Every age is unique, and so should every party be. Our course delves deep into curating parties tailored to different age groups, ensuring age-appropriate festivities that resonate with all. Whether you're contemplating a cozy backyard gathering or a grand theme park adventure, we've got insights on diverse venues and themes to help you make the best pick.
But there's more to a party than just themes and venues. The devil, as they say, is in the details. We explore the culinary aspect, offering suggestions on kid-friendly foods, cake sizes, and even navigating the maze of food allergies. And because the world of tomorrow matters, our course also enlightens on hosting environmentally conscious celebrations.
For those with an entrepreneurial spirit, the knowledge doesn't end at personal use. Dive into the module that reveals how to pivot your newfound expertise into a lucrative venture as a children's birthday party planner.
Join us in this enthralling journey and master the art of creating children's birthday bashes that are nothing short of legendary!
Completely Online
Self-Paced
Printable Lessons
Full HD Video
6 Months to Complete
24/7 Availability
Start Anytime
PC & Mac Compatible
Android & iOS Friendly
Accredited CEUs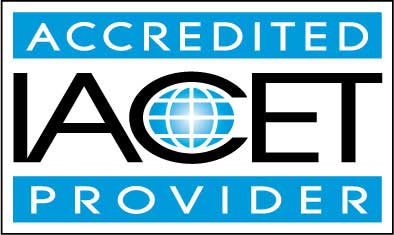 By successfully completing this course, students will be able to:
Summarize financial considerations in doing a children's birthday part.
Recognize children's parties by age.
Describe places to party.
Identify themed parties.
Recognize special concerns and considerations when hosting a child's birthday part.
Describe turning children's birthday parties into a business.
Demonstrate mastery of lesson content at levels of 70% or higher.
Assessment Guide
| Assessment | Points |
| --- | --- |
| An Introduction | 5 points |
| Lesson 1 : An Introduction to Children's Birthday Parties | 10 points |
| Birthday Party Planning | 100 points |
| Lesson 2 : Financial Considerations | 10 points |
| Lesson 3 Assignment | 25 points |
| Lesson 3 : Children's Parties by Age | 10 points |
| Questions to Ask | 100 points |
| Lesson 4 : Places to Party | 10 points |
| Themed Parties | 100 points |
| Lesson 5 : Themed Parties | 10 points |
| Lesson 6 Assignment | 25 points |
| Lesson 6 : Additional Things to Consider | 10 points |
| Birthday Concerns | 100 points |
| Lesson 7 : Special Concerns and Considerations | 10 points |
| Proper Party Manners | 100 points |
| Lesson 8 : Let's party! | 10 points |
| Green Parties | 100 points |
| Lesson 9 : Keeping it Green | 10 points |
| Lesson 10 Assignment | 25 points |
| Final Thoughts | 100 points |
| Lesson 10 : Turning it Into a Business | 10 points |
| The Final Exam | 50 points |