People decide to lose weight for a multitude of different reasons. For many, improved health is one of the best motivators for lifestyle change, and that is what this online class will focus on: the improved health benefits of weight loss, exercise, improved nutrition, and long-term weight management.
Making a commitment to a healthy lifestyle won't just help you get back into those skinny jeans: It will allow you to set a good example for your children that they can follow into adulthood. It will help you feel better as you go about your normal daily activities. It will improve your endurance so you can do the things you love for longer, without getting tired. It will improve your mood and self-image. It can even save you money.
Long-term weight loss involves a complete lifestyle change. It will be uncomfortable at several points in time, and some days it will seem easier to give up. It is important to understand all the obstacles in the way of weight loss so that you can deal with all of them effectively.
This course will look at common weight loss roadblocks and propose suggestions for overcoming them. It will discuss the health risks of being overweight, the real economic costs of weight, assessing your current weight level, and establishing a goal weight. It will also provide extensive information about nutrition and exercise for weight management.
This study will also provide you with all the information you need to balance your weight over the long term.
Completely Online
Self-Paced
6 Months to Complete
24/7 Availability
Start Anytime
PC & Mac Compatible
Android & iOS Friendly
Accredited CEUs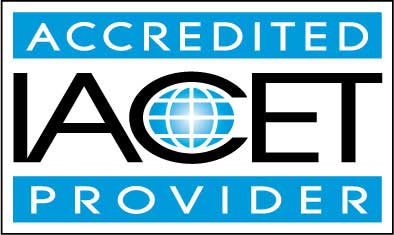 By successfully completing this course, students will be able to:
Determine why and how weight loss can be managed appropriately.
Describe and apply the ratio of health and weight.
Describe the cost of weight.
Assess your weight.
Identify and describe eating disorders.
Describe what it means to have a healthy balance and how to achieve it.
Describe the nutrition required for reaching and maintaining a healthy weight.
Prepare and budget for your weight.
Determine the exercise routines required for maintaining a healthy weight.
Assess the processes for losing weight and what to expect.
Summarize the nutritional and exercise processes for maintaining weight.
Describe how to find and use the support from parents and loved ones.
Demonstrate mastery of lesson content at levels of 70% or higher.
Assessment Guide
| Assessment | Points |
| --- | --- |
| Lesson 1, Assignment 1 | 20 points |
| An Introduction | 5 points |
| Lesson 1. Introduction | 10 points |
| Lesson 2 . Health and Weight | 10 points |
| Lesson 3 :The Cost of Weight | 10 points |
| Lesson 4, Assignment 1 | 20 points |
| Lesson 4 : Weight Assessment | 9 points |
| Lesson 5, Assignment 1 | 20 points |
| Lesson 5 : Eating disorders | 9 points |
| Lesson 6, Assignment 1 | 20 points |
| Lesson 6 :Balancing Ins and Outs | 10 points |
| Lesson 7 : Nutrition for a Healthy Weight | 10 points |
| Lesson 8 : Preparation and Budget | 10 points |
| Lesson 9 :Exercise for a Healthy Weight | 10 points |
| Lesson 10, Assignment 1 | 20 points |
| Lesson 10 : Getting started with Exercise | 10 points |
| Lesson 11, Assignment 1 | 20 points |
| Lesson 11 : Losing Weight | 10 points |
| Lesson 12, Assignment 1 | 20 points |
| Lesson 12 : Maintaining Weight | 10 points |
| Lesson 13 : Parents and Loved Ones | 9 points |
| Lesson 14 : Resources | 10 points |
| Lesson 15 : Conclusion | 10 points |
| The Final Exam | 440 points |