Reiki is increasingly popular all over the world as a complimentary treatment for both minor ailments and major diseases. More people than ever before are seeking out alternative healing opportunities and many turn to Reiki because of its successful reputation and the fact that it is a totally safe, non invasive treatment it can even be carried out over distances of hundreds of miles.
This course examines the key elements of Reiki with a strong focus on the Attunement process. Attunements are what separate Reiki from other forms of healing; the Attunement ceremony replaces the need for extensive training by opening you up as a channel for the healing energy of Reiki. Once a person is Attuned, they can heal themselves and those around them. This power never leaves you once you are a channel for Reiki energy, you are connected for life. Many Attuned people move on to become Reiki practitioners, while many choose to use their connection with the energy of Reiki to keep themselves and the people close to them healthy and happy.
Reiki is essentially intuitive and fluid; importance is placed very firmly on the experience of the individual and so this course does not just offer an understanding of Reiki, rather it provides a personal journey through what Reiki means and how it can be used. Throughout the course the student is encouraged to explore their own feelings and motivations, there are exercises in meditation and genuine accounts from various types of people who have been through the Attunement process.
Whether you are experienced in the field of Reiki or are a complete novice, this course offers a unique opportunity to combine knowledge about what Reiki means with some personal development which will help you with the learning and give you a feel for it.
Completely Online
Self-Paced
6 Months to Complete
24/7 Availability
Start Anytime
PC & Mac Compatible
Android & iOS Friendly
Accredited CEUs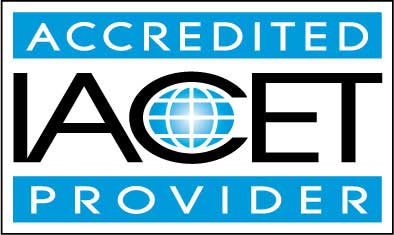 By successfully completing this course, students will be able to:
Define what a reiki attunement is.
Summarize reiki symbols.
Describe the theory of reiki attunements.
Describe how to prepare for a reiki attunement.
Describe reiki level 1 attunements.
Describe reiki level 2 attunements.
Describe reiki level 3 attunements.
Summarize the attunement ceremony.
Describe remote reiki attunements.
Demonstrate mastery of lesson content at levels of 70% or higher.
Assessment Guide
| Assessment | Points |
| --- | --- |
| An Introduction | 5 points |
| Lesson 1 Assignment | 25 points |
| Lesson 1 - Introduction | 10 points |
| Lesson 2 Assignment | 25 points |
| Lesson 2 - Reiki Symbols | 9 points |
| Lesson 3 Assignment | 25 points |
| Lesson 3 - The theory of Reiki Attunements | 8 points |
| Lesson 4 Assignment | 25 points |
| Lesson 4 - Preparing for Reiki Attunement Part 1 | 10 points |
| Lesson 5 Assignment | 25 points |
| Lesson 5 - Preparing for Reiki Attunement Part 2 | 8 points |
| Lesson 6 Assignment | 25 points |
| Lesson 6 - Reiki Level 1 Attunements | 7 points |
| Lesson 7 Assignment | 25 points |
| Lesson 7 - Reiki Level 2 Attunements | 10 points |
| Lesson 8 Assignment | 25 points |
| Lesson 8 - Reiki Level 3 Attunements | 8 points |
| Lesson 9 Assignment | 25 points |
| Lesson 9 - The Attunement Ceremony | 10 points |
| Lesson 10 Assignment | 25 points |
| Lesson 10 - The Attunement Ceremony Part 2 | 10 points |
| Lesson 11 Assignment | 25 points |
| Lesson 11 - Remote Reiki Attunements | 9 points |
| Lesson 12 Assignment | 25 points |
| The Final Assignement | 25 points |