Online Class: Tarot Cards 101
This thrilling course will teach you everything you need to know to read and interpret Tarot Cards (the 78 picture cards used to reveal hidden truths) so that you can do readings for yourself, relatives, friends, and even professionally.
---

$
70.00
no certificate
- OR -
$
95.00
with CEU Certificate*
Start Right Now!
$95.00
(with CEU Certificate)
---
Taking multiple courses? Save with our
platinum program
.
9

18

5,465

Students

have taken this course

5

0.5
Have you always wanted to learn how to read the Tarot cards? Why not try our online class? The only requirement is a Tarot deck (and the principles are the same no matter what type of Tarot deck you use).
This self-paced course will teach you the basics of the Tarot (78 picture cards used to reveal hidden truths). Learn how to do readings for yourself, friends and relatives. Developed for the beginner, the class provides structural meanings and interpretations of each suit and spread and shows you how to perform readings. Along with the basics, you'll also learn about different types of decks, the history and the tips and tricks to help you become a 'master reader'.
Reading Tarot Cards gives you access to spiritual knowledge revealing new insights and options. Readings can provide hope in re-envisioning life's journey, plus support and reaffirmation of what is already known. Readings can help us to answer some of life's biggest questions, and so much more. You do not need to have a well developed spiritual connection or 'psychic power' in order to get valuable information from the Tarot.
---
This course is divided into the following nine comprehensive lessons covering the entire aspects of Tarot cards:
Tarot Cards: An Introduction

Tarot Cards for Beginners

Structure of the Tarot Deck

Court Cards

Major Arcana Cards

Minor Arcana cards

Reading Tarot Cards

Classic Example Spreads

Additional Reading and Resources
If you are intrigued by this method of reading the future, you'll find that Tarot cards are not difficult to learn.
Course Motivation
Tarot cards are groups of cards with defined symbols that are used as a bridge between the subconscious and conscious mind. The interest in tarot cards has increased rapidly. More and more people have started learning and using tarot cards. In this lesson, we will learn the basics of Tarot cards.
Tarot Cards Definition
Tarot cards are a traditional deck of 78 cards with definite symbols used for divination or spell work. The 78 Tarot cards are divided into 22 Major Arcana and 56 Minor Arcana cards. These cards are considered to be in use for centuries and can disclose the hidden truths when read. Tarot card decks come in different images and pictures. The main aim of tarot cards is to develop a communication skill between the sub-conscious and the conscious mind of people. Tarot cards are made of symbols or pictures that portray a definite concept and these pictures are considered the representation of the subconscious mind.
Since different people will consciously or subconsciously see a different meaning to each card, assigning a universal meaning is difficult. However, the more that one uses and works with the tarot decks, the chances of finding the accurate readings increase. Moreover, most people will see a similar meaning to each card. Regular practice in using tarot cards will help you in understanding the meaning of the individual cards and combinations of cards. As you get more familiar with tarot cards, you will develop a deeper connection with the subconscious and the conscious mind.
The tarot cards primarily were used for divination purposes, spell work, and sometimes as an initiation before doing a crucial job.
History of the Tarot Cards
Though the real history of the tarot cards is still not clear, it is believed that the tarot cards originated during the 15th century in northern Italy. Initially, the tarot card was considered a popular card game with beautiful decks. In fact, one of the most popular decks of that period, Visconti-Sforza, is still preserved.
During the eighteenth and nineteenth centuries, in France and England, the devotees of the occult arts discovered some of the magical and mystical meanings from the pictorial symbol of the cards. They also created some of the pictorial representations for the cards by connecting the characteristics of Egyptian mysteries, Hermetic, Heretical, and Kabbalah philosophies.
The word Tarot is in fact derived from the word Triumph or Trump. Since the cards originated in Italy, all of its names were in Italian. The deck of cards that was invented first was called carte da trionfi, meaning cards of triumphs. After 100 years of first inventing the deck of cards, a new set of cards was introduced and named Tarocchi. The German form of this word is Tarock and the French form is Tarot.
Even though the Tarot cards were invented centuries ago, they were widely used and became very popular only in the past two decades. Now, many new decks of tarot cards were created with respect to the interests of the region. Some of the examples of newly created decks are Native American Tarot Deck, Herbal Tarot Deck, Dragon Tarot Deck, Celestial Tarot Deck, Golden Tarot, Da Vinci Tarot, Tarot of Prague, Lenormand Tarot, Robin Wood Tarot, Rider-Waite Tarot, and so forth.
Popular Tarot Card Decks
So far, more than 800 decks of Tarot cards are in use! Their popularity may vary year by year, but some decks of cards are considered to be all time popular Tarot Decks. The following list is some of these more popular decks.
Aleister Crowley Thoth Tarot.
Rider-Waite Tarot.
Gilded Tarot.
Robin Wood Tarot.
DruidCraft Tarot.
Golden Tarot.
Tarot of Dreams.
Tarot of Prague.
Universal Waite Tarot.
Completely Online
Self-Paced
6 Months to Complete
24/7 Availability
Start Anytime
PC & Mac Compatible
Android & iOS Friendly
Accredited CEUs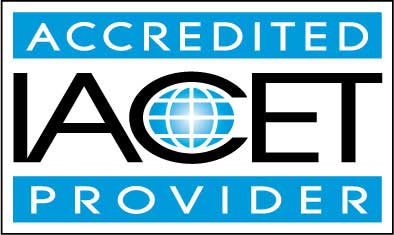 Lesson 1. Tarot Cards. An Introduction
Topics will include:
I. Lesson Overview
II. Tarot Cards -- Definition
III. History of the Tarot Cards
IV. Popular Tarot Card Desks.
37

Total Points
Lesson 1 Video
Lesson discussions: Why are you taking this course?; Reasons for Taking this Course
Complete Assignment: An Introduction
Complete: Assignment 1: Explaining Tarot Cards
Assessment: Lesson 1 Quiz
Lesson 2: Tarot Cards for Beginners
Topics will include:
I. Choosing the Proper Tarot Card Deck
II. Tarot Card Deck Protection
III. Tarot Card Reading Preparations
34

Total Points
Lesson 2 Video
Lesson discussions: Just getting started
Complete: Assignment 2: Deck Choice and Care
Assessment: Lesson 2 Quiz
Lesson 3. Structure of the Tarot Deck
Topics will include:
I. Lesson Overview
II. The Tarot Card Layout
III. Working of the Tarot Cards.
35

Total Points
Lesson 3 Video
Lesson discussions: Having Readings
Complete: Assignment 3: Group Classification Explanation
Assessment: Lesson 3 Quiz
Lesson 4. Court Cards
Topics will include:
I. Lesson Overview
II. What are Court Cards?
III. The King
IV. The Queen
V. The Knight
VI. The Page. Additional lesson topics: Which Tarot Card Are you
35

Total Points
Lesson 4 Video
Lesson discussions: Which Card are You?
Complete: Assignment 4: Court Cards Explained
Assessment: Lesson 4 Quiz
Lesson 5. Major Arcana Cards
Topics will include:
I. Lesson Overview
II. What are Major Arcana Cards?
III. Historical Themes in Major Arcana. Additional lesson topics: Tarot Card Meanings
36

Total Points
Lesson 5 Video
Lesson discussions: video presentations
Complete: Assignment 5: Major Arcana Cards
Assessment: Lesson 5 Quiz
Lesson 6. Minor Arcana Cards
Topics Include:
I. Lesson Overview
II. What are Minor Arcana cards?
III. Wands
IV. Cups
V. Swords
VI. Pentacles. Additional lesson topics: YouTube
35

Total Points
Lesson 6 Video
Complete: Assignment 6: Minor Arcana Suits
Assessment: Lesson 6 Quiz
Lesson 7. Reading Tarot Cards
Topics Include: I. Lesson Overview
II. Reading and Laying out of Tarot Card. Additional lesson topics: Lotus Tarot; Tarot Card Meanings
32

Total Points
Lesson 7 Video
Lesson discussions: Reading for others
Complete: Assignment 7: Reading the Cards
Assessment: Lesson 7 Quiz
Lesson 8. Classic Example Spreads
Topics include:
I. Lesson Overview
II. The Three Card Spread
III. The Cross Spread
IV. The Star Spread
V. The Celtic Cross Spread
VI. The Gypsy Spread
VII. The Thoth Spread
. VIII. The Kabalistic Spread
35

Total Points
Lesson 8 Video
Complete: Assignment 8: Explaining Spreads
Assessment: Lesson 8 Quiz
Lesson 9. Tarot Ethics, Additional Reading and Resources
Topics Include:
I. Lesson Overview
i. Boundaries and Ethics
ii. Additional Reading
iii. Web Resources.
25

Total Points
Lesson 9 Video
Lesson discussions: Class Satisfaction; Program Evaluation Follow-up Survey (End of Course); Course Comments
Complete: Assignment 9: Ethics Explained
By successfully completing this course, students will be able to:
Describe tarot cards for beginners.
Describe structure of the tarot deck.
Describe court cards.
Describe major arcana cards.
Describe minor arcana cards.
Describe reading tarot cards.
Describe classic example spreads.
Demonstrate mastery of lesson content at levels of 70% or higher.
Additional Course Information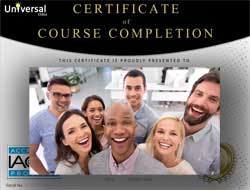 Document Your Lifelong Learning Achievements

Earn an Official Certificate Documenting Course Hours and CEUs
Verify Your Certificate with a Unique Serial Number Online
View and Share Your Certificate Online or Download/Print as PDF
Display Your Certificate on Your Resume and Promote Your Achievements Using Social Media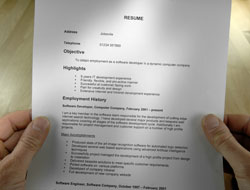 Course Title:
Tarot Cards 101
Lessons Rating:
4.5 / 5 Stars (4,659 votes)
Languages:
English - United States, Canada and other English speaking countries
Category:
Availability:
This course is online and available in all 50 states including: California, Florida, Georgia, Illinois, New York, Pennsylvania, Ohio, Texas, and Washington.
Last Updated:
August 2022
Course Type:
Self-Paced, Online Class
Grading Policy:
Earn a final grade of 70% or higher to receive an online/downloadable CEU Certification documenting CEUs earned.
Assessment Method:
Lesson assignments and review exams
Course Fee:
$95.00 U.S. dollars
Choose Your Subscription Plan
"I feel I definitely got what I paid for and what I was looking for. I learned so much from this course, and I am so much more confident using my tarot cards now." -- Samantha C.
"This course was thoroughly enjoyable, and I appreciated the extra videos provided to help reinforce the information. I liked that the videos shared seemed to be from open-minded practitioners of Tarot who expressed the importance of the individuality of each reader and there were no strict rules of interpretation or rituals needed to be able to read Tarot." -- Cristy H.
"I appreciate the way your program is set up. There was plenty of resources you have referenced to help us students complete and understand tarot successfully. I'm very much grateful. Thank you!" -- Patrice J.
"I believe it was a very informative and helpful course. I learned a lot more about tarot cards that I did not know before and was given plenty of resources to keep and look into." -- Kyrsha K.
"I really valued the Course. The information you presented was relevant to my love for tarot. The course was well broken down, very easy to follow and very knowledgeable. The people that will take this course will be very appreciated for this training. I know I was, and I still am so grateful for having someone like yourself create this course to help people like myself pursue their love for helping people with tarot guidance. Thank you so much. It was an honor." -- Miguel A.
"I thought the course was informative and especially helpful in helping me to organize the information so that it is more memorable and understood. Thank you! I am not sure it needs improvement." -- Stefanie S.
"I had a very enjoyable time taking these lessons and learning about Tarot Cards. I know I need to practice to learn the cards even better and I look forward to doing readings for myself and friends. I recommend this class." -- Joni J.
"I enjoyed this course and would recommend it to other who wish to learn about Tarot. I would also take another class from this instructor." -- Ashleigh C.
"I really am glad I took the course, I have learned many things that I did not know about tarot, I was really excited while learning. I feel this course was very well planned out and had loads of information along with videos and weblinks that helped out a great deal. This course was above and beyond expectations. Thank you!" -- De tarah L.
"I loved this course! I wanted to do tarot readings mainly for myself and now I can do that. The instructor was great and every submission was quickly graded. I am moving on to my next class, with UniversalClass. Thank You!" -- Angie Q.
View More Testimonials...