Thor, Odin, Valhalla--all names you've probably heard of before, but names you might not know represent one of the most unique religions ever conceived. The Norse, the Vikings, the Scandinavians--whatever you prefer to call them, they were one of the most dominant and different civilizations to ever grace our planet. The combination of their civilization and belief systems is something that has puzzled outsiders for ages. The religious tenants lasted over a thousand years, despite never being written down. The gods are still well known today, even though they haven't been worshipped in a thousand more--that is, by most.
Dive into the world of the Norse, where adventure and honor take the place of morality and proper behavior--where fire-breathing wolves bluster about only to be slain by just a common person and life is death, war is peace, and gods are mortal in this ancient, gripping belief-system. You will learn about the roots of the Norse and Viking beliefs, and read about everything from dangerous sea explorations to human sacrifice. Walk the streets of the holy city of Uppsala and feel the wrath of Thor's hammer. Learn what the inside of Valhalla looks like, and what Vikings believed they had to do to get there!
Have you ever wondered how the greatest explorers saw the world through their own eyes? Find out today!
Completely Online
Self-Paced
Printable Lessons
Full HD Video
6 Months to Complete
24/7 Availability
Start Anytime
PC & Mac Compatible
Android & iOS Friendly
Accredited CEUs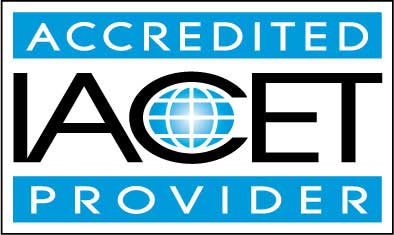 By successfully completing this course, students will be able to:
Describe Norse worship and the gods.
Describe The Eddas.
Describe Pre-Norse Mythology.
Summarize The Sagas.
Summarize Iconography and Art of Norse Mythology.
Demonstrate mastery of lesson content at levels of 70% or higher.
Assessment Guide
| Assessment | Points |
| --- | --- |
| An Introduction | 5 points |
| Lesson 1 Exam | 10 points |
| Norse gods and goddesses | 25 points |
| Lesson 2 Exam | 9 points |
| The Eddas | 25 points |
| Lesson 3 Exam | 10 points |
| Other Texts | 25 points |
| Lesson 4 Exam | 10 points |
| Pre-Norse Mythology | 25 points |
| Lesson 5 Exam | 9 points |
| The Sagas | 25 points |
| Lesson 6 Exam | 10 points |
| Art and Iconography | 25 points |
| Lesson 7 Exam | 7 points |
| The Final Assignment | 50 points |
| Lesson 8 Exam | 8 points |
| The Final Exam | 33 points |