Meteorology is a fascinating subject. Because of its very nature, it is never constant or boring. Studies and observations of weather and climate and its impact on humans and the environment offer everything from gorgeous sunsets to terrifying hurricanes and tornadoes.
The study of land, atmospheric pressure, cloud formation and storms offers students of meteorology a never-ending and fascinating look into the forces of nature and our surrounding environment. From how rainbows form to the impact of pollution on the environment, this basic meteorology course explores such topics as: how geography affects weather, cloud formation, wind forces, weather forecasting methods, and global weather patterns (such as El Niño).
From weather forecasting to water conservation, we'll introduce you to the vagaries of weather watching and prediction. We'll study the effects of pressure fronts that create hurricanes, tornadoes, and cyclones. We'll offer students clues on how to watch the sky for signs of change, as well as provide a greater understanding of the development and formation of some of the most awesome powers on earth.
While many of us watch the local television station for news, our decisions of what to wear, when to plant seeds, or when to travel is often affected by unexpected changes in weather. From ancient times to the present, mankind's efforts to predict and forecast weather patterns have displayed mixed results. This course offers students a look at the history of meteorology as well as the impact humanity has on our own local climate and weather.
Completely Online
Self-Paced
6 Months to Complete
24/7 Availability
Start Anytime
PC & Mac Compatible
Android & iOS Friendly
Accredited CEUs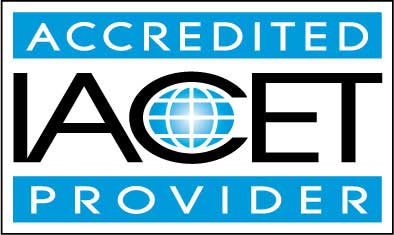 By successfully completing this course, students will be able to:
Define climate.
Summarize cloud types and cloud formations.
Describe and identify the different wind types.
Describe pressure.
Summarize how weather forecasting works.
Describe various storm weather patterns.
Summarize global weather patterns.
Summarize conservation and weather issues.
Demonstrate mastery of lesson content at levels of 70% or higher.
Assessment Guide
| Assessment | Points |
| --- | --- |
| Lesson 1 Assignment | 15 points |
| Lesson 1 Exam: Introduction to Meteorology | 90 points |
| Lesson 2 Assignment | 20 points |
| Lesson 2 Exam: Climate | 100 points |
| Lesson 3 Assignment | 25 points |
| Lesson 3 Exam: All About Clouds | 100 points |
| Lesson 4 Assignment | 30 points |
| Lesson 4 Exam: Blowing in the Wind | 100 points |
| Lesson 5 Assignment | 20 points |
| Lesson 5 Exam: Under Pressure | 100 points |
| Lesson 6 Assignment | 20 points |
| Lesson 6 Exam: Weather Forecasting | 50 points |
| Lesson 7 Assignment | 20 points |
| Lesson 7 Exam: Stormy Weather | 90 points |
| Lesson 8 Assignment | 30 points |
| Lesson 8 Exam: Global Weather Patterns | 100 points |
| Lesson 9 Assignment | 20 points |
| Lesson 9 Exam: Water and Weather | 100 points |
| Lesson 10 Assignment | 10 points |
| Lesson 10 Exam: Conservation and Weather Issues | 100 points |
| Lesson 11 Assignment | 20 points |
| Lesson 11 Exam: Weather Effects | 100 points |
| Lesson 12 Assignment | 20 points |
| Lesson 12 Exam: Careers in Meteorology | 100 points |
| The Final Exam | 590 points |