Online Class: Ecology 101
This general ecology course will provide a solid foundation on fundamental ecology topics, which many students require for future studies in various fields
---

$
70.00
no certificate
- OR -
$
95.00
with CEU Certificate*
Start Right Now!
$95.00
(with CEU Certificate)
---
Taking multiple courses? Save with our
platinum program
.
20

27

1,317

Students

have taken this course

14

1.4
Unlocking Earth's Secrets: Dive Deep into the World of Ecology
In our rapidly changing world, understanding ecology is not just beneficial – it's imperative. Ecology, at its essence, unravels the intricate tapestry of relationships binding living organisms and their environment. It doesn't merely trace the threads connecting flora, fauna, and the world they inhabit; it reveals how these ties shape our planet's destiny.
Why is this knowledge crucial? It arms us with insights to harness Earth's bounties judiciously, ensuring we bequeath a thriving habitat for the generations to come.
The canvas of ecology is as vast and varied as life itself. It spans from the microscopic bacteria flourishing in freshwater lakes to the majestic wildlife braving the Arctic's icy breath. But, grasping the magnitude of these ever-shifting dynamics can be a daunting endeavor. That's where our course steps in.
Your Journey with Us:
Our meticulously crafted ecology course offers you a robust grounding in core ecological principles, paving the way for deeper explorations in diverse scientific terrains. Here's a sneak peek at the themes awaiting your discovery:
The Dance of Life: Ecology and Evolution
Nuances of Evolution: Evolutionary Ecology
The Complex Web: Interspecies and Intraspecies Relations
Earth's Rich Tapestry: Biodiversity and Mass Extinctions
A World of Species: From Jungles to Deserts
Biogeography and the Digital Mapping Revolution: Geographical Information Systems
Pioneering Perspectives: Landscape, Population, Community, Physiological, Ecosystem, Systems, Plant, Animal, and Human Ecology
Guardians of the Earth: Natural Resource Management
Each module is designed to both enlighten and challenge, nurturing your curiosity while honing your analytical skills.
Embark on this transformative journey with us, and emerge with a profound appreciation of our world's intricate beauty and the tools to safeguard its future. Join us, and let's together shape a more informed, responsible, and sustainable tomorrow.
Course Motivation
Completely Online
Self-Paced
6 Months to Complete
24/7 Availability
Start Anytime
PC & Mac Compatible
Android & iOS Friendly
Accredited CEUs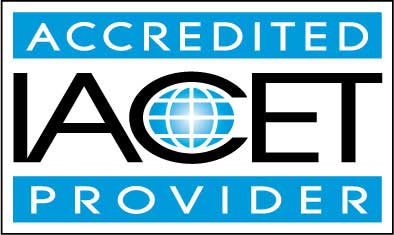 Lesson 1: Introduction to Ecology
This first lesson will introduce the study of Ecology and begin to touch on major theories about our environment that have evolved over time.
15

Total Points
Lesson 1 Video
Lesson discussions: Ecology; Reasons for Taking this Course
Complete Assignment: An Introduction
Assessment: Lesson 1 Exam
Lesson 2: Ecology Basics
This lesson will provide a list of important ecological terms and processes that will serve as a vital foundation for the subsequent chapters. Additional lesson topics: Ecology Glossary; More Ecology Terms
35

Total Points
Lesson 2 Video
Complete: Lesson 2 Assignment
Assessment: Lesson 2 Exam
Lesson 3: Ecology and Evolution
This lesson will explore the connection between Ecology and evolution. Ecology and evolution are intrinsically connected because an organism's environmental surroundings affect and direct its evolution.
9

Total Points
Assessment: Lesson 3 Exam
Lesson 4: Evolutionary Ecology
This lesson will break down and examine the influences that scientist' study in Evolutionary Ecology.
10

Total Points
Lesson 4 Video
Assessment: Lesson 4 Exam
Lesson 5: Interspecies and Intraspecies Relations
In addition to studying the influences of physical environment, ecology also encompasses the interaction between different organisms. Additional lesson topics: Ecosystems
10

Total Points
Lesson 5 Video
Assessment: Lesson 5 Exam
Lesson 6: Biodiversity
Biodiversity refers to the variety of plants and animals on earth. Additional lesson topics: Genetic Diversity
10

Total Points
Lesson 6 Video
Assessment: Lesson 6 Exam
Lesson 7: Mass Extinctions
Species go extinct because of natural shifts in the environment that take place over very long periods of time, such as ice ages. Additional lesson topics: Mass Extinctions; Extinctions
35

Total Points
Lesson 7 Video
Lesson discussions: Extinctions
Complete: Lesson 7 Assignment
Assessment: Lesson 7 Exam
Lesson 8: The World's Species
Scientists have no accurate way of determining exactly how many species have lived and gone extinct in the Earth's history.
10

Total Points
Lesson 8 Video
Assessment: Lesson 8 Exam
Lesson 9: Biogeography
Biogeography studies the geographic distribution of past and present species and how the physical environment affects where species live.
35

Total Points
Lesson 9 Video
Lesson discussions: Ecosystems
Complete: Lesson 9 Assignment
Assessment: Lesson 9 Exam
Lesson 10: Geographical Information Systems
Researchers often use technologies such as remote sensing and Geographic Information Systems (GIS) to better understand the factors affecting current distribution as well as to suggest future trends in organism distribution.
10

Total Points
Lesson 10 Video
Assessment: Lesson 10 Exam
Lesson 11: Landscape Ecology
The changing distributions of plants, animals, and ecosystems, identified by biogeographical research can be applied to an assortment of conservation disciplines.
10

Total Points
Lesson 11 Video
Assessment: Lesson 11 Exam
Lesson 12: Population Ecology
The term population can be defined and interpreted differently, depending on the scientific discipline doing the defining. Additional lesson topics: Population Ecology
9

Total Points
Lesson 12 Video
Assessment: Lesson 12 Exam
Lesson 13: Community Ecology
Species can have a direct and an indirect effect on other species in a community.
9

Total Points
Lesson 13 Video
Assessment: Lesson 13 Exam
Lesson 14: Physiological Ecology
Physiological ecology studies the interaction of organisms with their physical environment and the organisms' adaptations to that environment.
35

Total Points
Lesson 14 Video
Complete: Lesson 14 Assignment
Assessment: Lesson 14 Exam
Lesson 15: Ecosystem Ecology
An ecosystem includes all the organisms in a given area and the abiotic elements that affect them including sunlight, temperature, soil quality, and nutrients.
10

Total Points
Lesson 15 Video
Assessment: Lesson 15 Exam
Lesson 16: Systems Ecology
Systems ecology attempts to clarify the structure and function of ecosystems through the use of applied mathematics, mathematical models, and computer programs.
35

Total Points
Lesson 16 Video
Complete: Lesson 16 Assignment
Assessment: Lesson 16 Exam
Lesson 17: Plant Ecology
Plant ecologists study the distribution and abundance of plants, the interactions between the members of plant species, and plants' interactions with their environment.
10

Total Points
Lesson 17 Video
Assessment: Lesson 17 Exam
Lesson 18: Animal Ecology
Animal ecology adds the element of looking at how animals interact with one another.
10

Total Points
Lesson 18 Video
Assessment: Lesson 18 Exam
Lesson 19: Human Ecology
Human ecology studies the relationships between people and their environment.
10

Total Points
Lesson 19 Video
Lesson discussions: Environmentally Friendly
Assessment: Lesson 19 Exam
Lesson 20: Natural Resource Management
If we destroy enough ecosystems, human life will not be sustainable so it is imperative to our species to effectively manage our planet's resources.
104

Total Points
Lesson 20 Video
Lesson discussions: What do you think about this course?; Program Evaluation Follow-up Survey (End of Course); Course Comments
Assessment: Lesson 20 Exam
Assessment: The Final Exam
By successfully completing this course, students will be able to:
Introduction to Ecology
Ecology Basics
Ecology and Evolution
Evolutionary Ecology
Interspecies and Intraspecies Relations
Biodiversity
Mass Extinctions
The World's Species
Biogeography
Geographical Information Systems
Landscape Ecology
Population Ecology
Community Ecology
Physiological Ecology
Ecosystem Ecology
Systems Ecology
Plant Ecology
Animal Ecology
Human Ecology
Natural Resource Management
Demonstrate mastery of lesson content at levels of 70% or higher.
Additional Course Information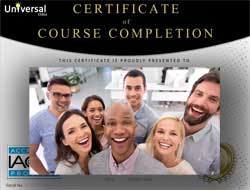 Document Your Lifelong Learning Achievements

Earn an Official Certificate Documenting Course Hours and CEUs
Verify Your Certificate with a Unique Serial Number Online
View and Share Your Certificate Online or Download/Print as PDF
Display Your Certificate on Your Resume and Promote Your Achievements Using Social Media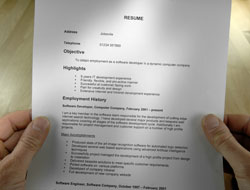 Course Title:
Ecology 101
Lessons Rating:
4.5 / 5 Stars (1,370 votes)
Languages:
English - United States, Canada and other English speaking countries
Category:
Availability:
This course is online and available in all 50 states including: California, Florida, Georgia, Illinois, New York, Pennsylvania, Ohio, Texas, and Washington.
Course Type:
Self-Paced, Online Class
Grading Policy:
Earn a final grade of 70% or higher to receive an online/downloadable CEU Certification documenting CEUs earned.
Assessment Method:
Lesson assignments and review exams
Instructor:
UniversalClass Instructional Team
Course Fee:
$95.00 U.S. dollars
Choose Your Subscription Plan
"Again, wonderful course, very interesting, covered a lot of subject matter, and I learned a lot. Thank you!" -- Kathleen S.
"The instructor obviously was an expert, and she truly seemed to enjoy her work as an instructor." -- Judith J.
"The reviews of each part of ecology really helped me categorize and will allow me to respond quicker to my students' questions." -- James S.
"I enjoyed the course and instructor. Most everything was helpful." -- Joel H.