Online Class: Astronomy 101
---

$
50.00
no certificate
- OR -
$
75.00
with CEU Certificate*
9

14

7

0.7

2,477

Students

have taken this course
Astronomy Course Description
The universe is comprised of infinite space both on Earth and beyond.
It is quite illuminating to discover the expansiveness that can be found by studying the night skies and not only learning about the array of celestial objects that exist but also understanding the reasons behind certain formations and intergalactic activities.
---
In this course we're going to explore our night sky, constellations, our solar system, our galaxy, and what lies beyond the far reaches of space. In addition, we'll learn about past and current projects for space exploration, as well as future ideas for space travel.
Our journey will also take us to black holes, quasars, supernovaes, brown dwarfs, and the string theory. And Lastly, we'll explore in depth on how we make observations from earth, and touch on the mechanics of optical telescopes that aid us in exploring the night sky.
"The most incomprehensible thing about the universe is that it is comprehensible."
- Albert Einstein
Completely Online
Self-Paced
Instructor Feedback
6 Months to Complete
24/7 Availability
Start Anytime
PC & Mac Compatible
Android & iOS Friendly
Accredited CEUs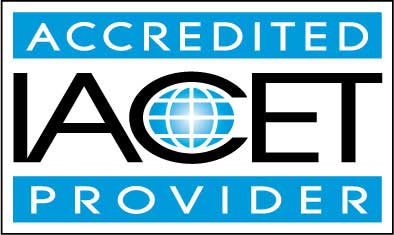 Request More Information

Have a question? Check out our
FAQ
or contact us for more information.
Astronomical Course Lessons
Lesson 1: Cosmic View


The universe is comprised of infinite space both on Earth and beyond. In this lesson, we'll explore the cosmic view, star variances, and the Hertzsprung-Russel Diagram.
25

Total Points
Lesson 1 Video
Review 2 Articles: Definition Astronomy; Google Sky
Take Poll: Moon Landing
Complete: Lesson 1 Assignment
Lesson 2: Constellations


In this lesson we'll explore measurements used to find the location of stars (celestial coordinates), and the constellations: Pegasus, Andromeda, Perseus, Hercules, Lyra, Sagittarius, Taurus, Gemini, Lepus, Canis Major, Canis Minor, Capricornus, Leo, and
38

Total Points
Lesson 2 Video
Review 3 Articles: Sky View; Solar Eclipses for Beginners; The Mythology of the Constellations
Complete: Lesson 2 Assignment
Complete: Lessons 1 & 2 Exam
Lesson 3: Exploring the Solar System


Not only children as they lay awake at night, but many grown people in an attempt to understand and take in the breadth of celestial bodies that makeup the universe, have also invested inordinate amounts of time studying and reading about the solar system
25

Total Points
Lesson 3 Video
Review 4 Articles: Astronomy History; Definition Solar System; History of Astronomy; Women in Astronomy
Take Poll: Life on Other Planets
Complete: Lesson 3 Assignment
Lesson 4: Planets and Moons


Let's explore our planets and moons in this solar system: Mercury, Venus, Earth, Mars, Jupiter, Saturn, Uranus, Neptune, and Pluto.
39

Total Points
Lesson 4 Video
Review 3 Articles: Photos of the Planets; Tour the Planets; Pluto: The Dwarf That Was a Planet
Complete: Lesson 4 Assignment
Complete: Lessons 3 & 4 Exam
Lesson 5: Space Exploration - The Final Frontier


The Final Frontier
25

Total Points
Lesson 5 Video
Review 2 Articles: History of Space Exploration; Sky Exploration
Take Poll: NASA
Take Poll: Rate Apollo 13 NASA Video
Take Poll: Rate the Eagle Has Landed
Complete: Lesson 5 Assignment
Lesson 6: Future Plans for Space Exploration


The Final Frontier
39

Total Points
Lesson 6 Video
Review 3 Articles: NASA's Plans; Space Tourism: Marketing to the Masses; The Future of Space Exploration and Tourism
Take Poll: Space Tourism
Complete: Lesson 6 Assignment
Complete: Lessons 5 & 6 Exam
Lesson 7: Exploring Beyond the Solar System - Black Holes


While we have utilized both of the words astronomy and cosmology, we have yet to fully define the latter of the two.
25

Total Points
Lesson 7 Video
Review 2 Articles: Black Holes; Introduction to Black Holes
Take Poll: Life on Other Planets
Complete: Lesson 7 Assignment
Lesson 8: Quasars, Supernovae, Brown Dwarfs, String Theory


While we have utilized both words, astronomy and cosmology, we have yet to fully define the latter of the two.
37

Total Points
Lesson 8 Video
Review 4 Articles: Brown Dwarfs; Quasars; Supernovae; What are Supernovae?
Complete: Lesson 8 Assignment
Complete: Lessons 7 & 8 Exam
Lesson 9: Observation Made Simple

We began our discussion of astronomy by outlining the basics tenets of star gazing. In Lesson One we provided information regarding the types of stars and constellations you may hope to see dependent upon the season in which you are viewing.
40

Total Points
Review 2 Articles: Sky Map; Stargazing Plans
Take Poll: Observation Poll
Take Survey: Program Evaluation Follow-up Survey (End of Course)
Complete: Lesson 9 Assignment
Complete: Lesson 9 Exam
Additional Course Information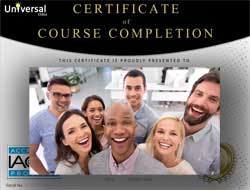 Document Your Lifelong Learning Achievements

Earn an Official Certificate Documenting Course Hours and CEUs
Verify Your Certificate with a Unique Serial Number Online
View and Share Your Certificate Online or Download/Print as PDF
Display Your Certificate on Your Resume and Promote Your Achievements Using Social Media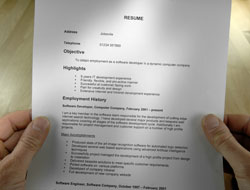 Course Title:
Astronomy 101
Languages:
English - United States, Canada and other English speaking countries
Category:
Course Type:
High School Level
Grading Policy:
Earn a final grade of 70% or higher to receive an online/downloadable CEU Certification documenting CEUs earned.
Assessment Method:
Lesson assignments and review exams
Choose Your Subscription Plan
Student Testimonials
"I have been a part of many online courses by far this was the best. The instructor was quick in answering my questions." -- Kelly G.
"Content of the last lesson was most helpful. The reference material on all lessons was helpful....Enjoyable, well worth the time." -- Robert L.
"Happy with course." -- Troy S.
"The instructor for this class was timely and efficient in his reply and criticism was positive and appreciated." -- G Mark M.
"Thanks for listening to me. I am considering a physics course as well as a math course. The prices are just about right and fit in with my desire to get back on board on some math and physics skills I have let drop over the past fifty or sixty years (g)." -- Dave R.
"Course was an nice overview of Astronomy. I plan on taking more advanced courses in Astronomy immediately. The recommended book "Nightwatch" is excellent." -- James M.
"All areas of this interesting course....I enjoyed this course and the interesting way in which it was presented by the instructor," -- Naomi M.