Microsoft Excel 2007 is a very popular business productivity application for the management and manipulation of data. Microsoft Excel is often packaged as part of Microsoft Office that includes other applications such as Microsoft Word, Microsoft PowerPoint, and Microsoft Outlook. Other desktop applications such as Microsoft Publisher and Microsoft Tools have also been added in recent releases of Office.
Since its launch in 1985, Microsoft has released 24 Excel application versions for Windows, Macintosh, and OS/2 based computer systems. Each successive release incorporated new functions and features that allowed the user to customize how data was displayed, and to do more and better data management. However, Excel 2007 is by far the most powerful and versatile of them all!

In addition to a whole new look and feel, Excel 2007 has modified its underlying technical foundation that enables businesses to expand the uses, integration and reach of Excel. Microsoft has also has continued to improve security, plug security gaps, and address functional issues. All this has helped to make Excel a very stable and reliable business application.
Many new features await the Excel 2007 user. Below are just a few highlights:
Horizontal "ribbons" that display commands left-to-right instead of the traditional vertical water-flow look.
More rows and columns to help manage your really massive spreadsheets!
Memory management increased from 1GB to 2GB's which allows for faster computations and increased performance.
New options for applying themes and styles which enhance the look of your spreadsheets and graphics. And, Excel now supports up to 16 million colors!
Easier creation and use of formulas.
New Pivot Table User Interface to help the user more effectively use pivot tables.
With the right training and understanding of Excel 2007, businesses and individual users can unlock the world of opportunities that this powerful business application offers. This Excel 2007 Online Training Course does just that and more! It assumes users have no prior experience with Excel or other spreadsheet programs. We start with the basics, and move up from there. So join us today, and lets learn the fundamentals of Excel 2007!
Completely Online
Self-Paced
Printable Lessons
Full HD Video
6 Months to Complete
24/7 Availability
Start Anytime
PC & Mac Compatible
Android & iOS Friendly
Accredited CEUs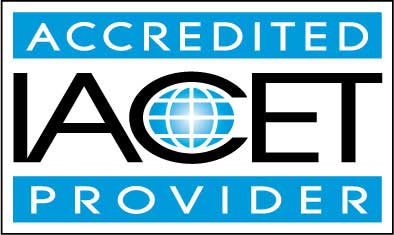 By successfully completing this course, students will be able to:
Describe the major features and functions of Excel 2007.
Summarize using the Excel help function.
Customize the Quick Access Toolbar.
Use templates.
Demonstrate working with data.
Demonstrate formatting data.
Utilize the save, page setup, and print functions.
Use headers and footers.
Manipulate data using data names and ranges, filters and sort, and validation lists.
Create and format tables.
Create basic formulas and functions.
Use charts and graphs.
Manage, insert, and copy worksheets.
Secure Excel documents.
Use advanced formulas and functions.
Create PivotTables and PivotCharts.
Demonstrate mastery of lesson content at levels of 70% or higher.
Assessment Guide
| Assessment | Points |
| --- | --- |
| Introduce Yourself | 2 points |
| Lesson 1 : Introduction | 8 points |
| Lesson 2: Getting Started with Excel: Opening a Blank or New Workbook, General Organization | 6 points |
| Lesson 3 : Highlight and Main Functions: Home, Insert, Page Layout, Formulas | 7 points |
| Lesson 4 : Highlights and Main Functions: Data, Review, View, Add-Ins | 9 points |
| Lesson 5 : Using The Excel Help Function | 5 points |
| Lesson 6 : Customizing The Quick Access Toolbar | 7 points |
| Lesson 7 : Creating and Using Templates | 9 points |
| Lesson 8 : Working with Data: Entering, Editting, Copy, Cut, Paste, and Paste Special, Undo and Rep | 7 points |
| Lesson 9 : Formatting Data and Using the Right Mouse Click | 9 points |
| Lesson 10 : Saving, Page Setup, and Printing | 7 points |
| Lesson 11 : Using Headers and Footers | 6 points |
| Lesson 12 : Manipulating Data Using Names and Ranges, Filters and Sort, and Validation Options | 8 points |
| Lesson 13 : Data From External Sources | 7 points |
| Lesson 14 : Using and Formatting Tables | 7 points |
| Lesson 15 : Using Basic Formulas and Functions | 8 points |
| Lesson 16 : Data Analysis Using Charts and Graphs | 8 points |
| Lesson 17 : Managing Worksheets | 7 points |
| Lesson 18 : Securing the Excel 2007 Document (Protect Worksheets and Workbooks) | 6 points |
| Lesson 19 : Advanced Formulas and Functions | 8 points |
| Lesson 20 : Advanced Worksheet Features | 6 points |
| Lesson 21 Advanced Data Analysis using Pivottables and Pivotcharts | 9 points |