Whether a full-time mom, a young business person or simply someone looking to build a growing and viable business, an errand service is ideal for those with an entrepreneurial spirit. Small upstart dollars, flexibility and a growing industry are just some of the benefits to this business.
This course will help you to get the upstart information under your belt necessary for starting your own personal concierge service. You will gain practical business knowledge, insights into what is driving this new industry, information on how to best position yourself within it, how to market yourself and much more. You will learn what to do to make yourself stand out in the crowd and how to grow your new business.
The business is ideal for stay at home mothers, part-time artists and others who want a different pace to their livelihood. A personal errand service can be started with relatively small capital and can be expanded to your personal comfort level and in your timing. And remember, if you run your service as a business, then you will eventually expand it, eventually hire others to do the daily errands that you begin doing, and eventually become truly an executive of your own business.
Completely Online
Self-Paced
6 Months to Complete
24/7 Availability
Start Anytime
PC & Mac Compatible
Android & iOS Friendly
Accredited CEUs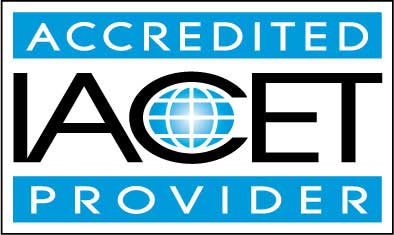 By successfully completing this course, students will be able to:
Summarize the current need and career choices in starting and running and personal service business.
Describe the target market.
Summarize skills needed to retain clients.
Summarize the business philosophy behind a personal service.
Describe upstart costs.
Define the appropriate price for your services.
Describe how to package related services with your business.
Describe methods of marketing your business.
Describe method for expanding your business.
Utilize client contracts.
Demonstrate mastery of lesson content at levels of 70% or higher.
Assessment Guide
| Assessment | Points |
| --- | --- |
| Lesson 1: Emerging Needs for Your Services | 25 points |
| An Introduction | 1 points |
| Lesson 1:The Growing Need for Your Services | 10 points |
| Lesson 2: Identify and Know Your Market | 25 points |
| Lesson 2: Knowing and Understanding Your Target Market | 10 points |
| Lesson 3: Standards of Professionalism | 20 points |
| Lesson 3:Professionalism and Good Manners | 8 points |
| Lesson 4: Emergency in Errand Service Business | 25 points |
| Lesson 4:Business Philosophy | 10 points |
| Lesson 5: Starting Errand Service Business | 25 points |
| Lesson 5:Upstart Costs | 9 points |
| Lesson 6: Individual Task Pricing | 20 points |
| Lesson 6:Pricing Your Services | 10 points |
| Lesson 7: Personal and Business Needs | 25 points |
| Lesson 7:Packaging Related Business Services | 8 points |
| Lesson 8: Approaches to Market Service | 20 points |
| Lesson 8:Marketing Your Services | 10 points |
| Lesson 9: Virtual Offices in New Cities | 25 points |
| Lesson 9:Growing Your Business/Expanding Your Services | 10 points |
| Lesson 10: Time Management Issues | 20 points |
| Lesson 10:Time Management & Misconceptions | 10 points |
| Lesson 11: Important Elements of Client Contracts | 25 points |
| Lesson 11:Client Contracts | 10 points |
| The Final Exam | 50 points |