Welcome to advocacy for the elderly patient. With growing numbers of seniors in our aging population, families and extended family members are finding themselves in a position where they're providing for some or all of the care for their senior loved ones.
Understanding basic rights of patients and how such rights apply to the elderly will help you become an advocate for not only elderly patients, but for other family members and friends. In this course, you'll learn what an advocate is, what one does, and why it's important to be an advocate for patient care today.
You'll also learn not only how to be a well educated advocate, but to do your part to preserve the dignity of seniors, prevent elder abuse, and understand the basics of elderly patient care at home, in assisted living facilities and in nursing homes or other care scenarios. You'll learn the importance of nutrition and providing senior-friendly living spaces. You'll learn how to effectively evaluate nursing homes and understand the legal rights of seniors and how to protect them from scams.
As an educated advocate, you'll also learn how to identify and report red flags when it comes to senior care, including elderly abuse and more personal aspects of care, including hygiene. You'll also learn the importance of documents such as advance directives and powers of attorney in order to provide the best in secure, comforting and effective senior care that maintains their independence and dignity in all areas of their life.
Completely Online
Self-Paced
Printable Lessons
Full HD Video
6 Months to Complete
24/7 Availability
Start Anytime
PC & Mac Compatible
Android & iOS Friendly
Accredited CEUs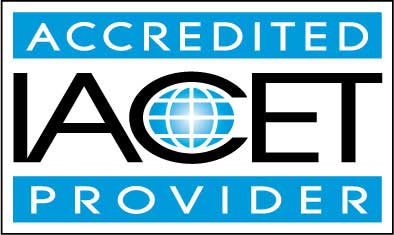 By successfully completing this course, students will be able to:
Describe a advocate for the elderly is and what the job entails.
Summarize how to maintain and preserve the dignity of the elderly.
Describe methods for recognizing and preventing elder abuse.
Describe quality of life issues.
Identify methods and techniques for providing safe environments.
Summarize patient care advocacy in home-based settings and nursing homes.
Identify nursing home resident's rights and elderly legal rights.
Identify red flags when determining proper elder care.
Summarize the processes of death and dying, what to expect, and how to cope and support.
Demonstrate mastery of lesson content at levels of 70% or higher.
Assessment Guide
| Assessment | Points |
| --- | --- |
| An Introduction | 1 points |
| Lesson 1 Assignment | 2 points |
| Lesson 1 Exam | 10 points |
| Lesson 2 Assignment | 2 points |
| Lesson 2 Exam | 10 points |
| Lesson 3 Assignment | 2 points |
| Lesson 3 Exam | 9 points |
| Lesson 4 Assignment | 2 points |
| Lesson 4 Exam | 9 points |
| Lesson 5 Exam | 10 points |
| Lesson 6 Assignment | 2 points |
| Lesson 6 Exam | 8 points |
| Lesson 7 Exam | 9 points |
| Lesson 8 Assignment | 2 points |
| Lesson 8 Exam | 8 points |
| Lesson 9 Exam | 7 points |
| Lesson 10 Assignment | 2 points |
| Lesson 10 Exam | 10 points |
| Lesson 11 Assignment | 1 points |
| Lesson 11 Exam | 10 points |
| The Final Exam | 50 points |